FROM the surprise trade which allowed San Miguel to move up, up to the excitement and anticipation on who gets picked in the middle of the first round, this draft definitely didn't lack any drama.
So how did your team fare in the recent draft? SPIN.PH takes a look.
SAN MIGUEL
PICKS: Christian Standhardinger, Louie Vigil, Jerome Ortega, Joseph Nalos
Grade: A++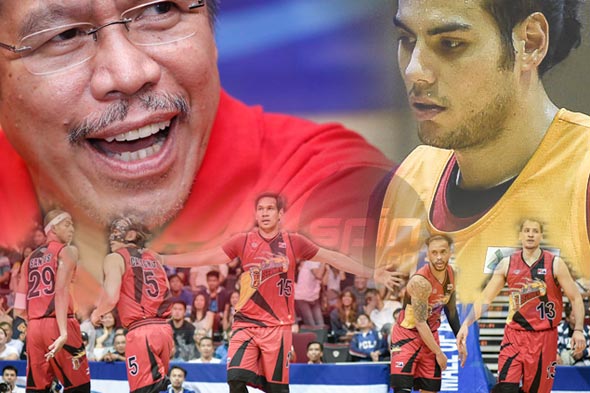 Love 'em, hate 'em, San Miguel really emerged as the biggest winner of the draft.
Just when you thought a powerhouse team like the Beermen couldn't get any stronger, they pull a huge trade by sending three seldom-used veterans to Kia for the first overall pick in Christian Standhardinger.
Continue reading below ↓
Recommended Videos
They also tabbed Louie Vigil midway through the second round, a player who could be one of the steals of this draft.
As controversial as San Miguel was in this draft, the name of the game is all about getting better and they did just that — whether or not everyone agrees with the way they pulled it off.
NLEX
PICKS: Kiefer Ravena, Ervin Grospe, Gab Dagangon, Felix Apreku
Grade: A+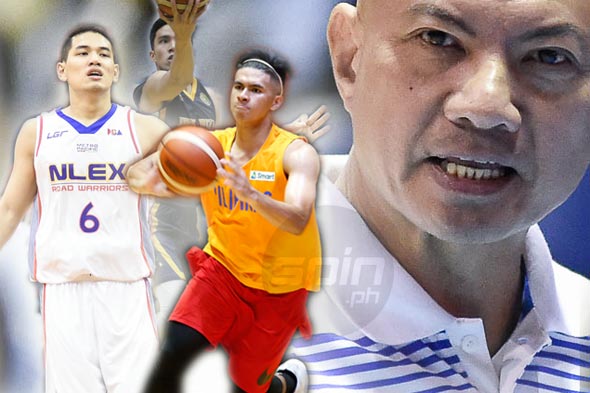 If San Miguel flexed its muscles and made things possible for them even before the draft, NLEX on the other hand made every pick count.
Getting a game changer in Kiefer Ravena is a no-brainer as the Road Warriors are now set for a Ravena- Kevin Alas tandem that they can build on.
But what's most impressive is how they got guys which are almost tailor fit to coach Yeng Guiao's system.
Ervin Grospe getting picked early in the second round was a surprise, but he just might be the perfect second round pick for Guiao.
Not a flashy scorer, Grospe is a multi-talented four guy who can put the ball on the floor, take midrange jumpers and locate the open man. He also won't have to worry about Guiao's tough love having played under Vergel Meneses in college.
The same can be said about their last two picks in Gab Dagangon and Felix Apreku, with Dagangon expected to be a lengthy wing project while Apreku could be Guiao's energy guy.

PHOENIX
PICKS: Jason Perkins, Sydney Onwubere, Jason Grimaldo, Wilson Baltazar, Dan Sara
Grade: A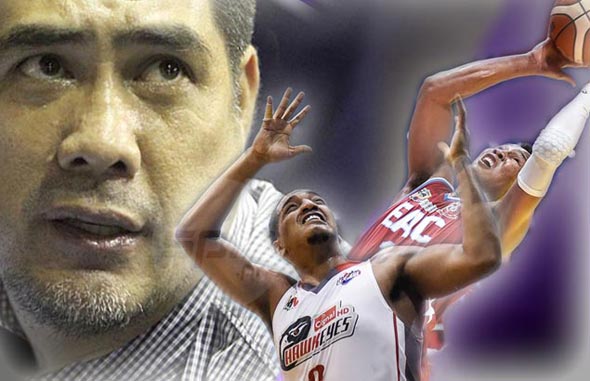 Louie Alas is off to a good start with the Fuel Masters after an excellent draft day.
Phoenix picked Jason Perkins before beefing up their forward spots in the next two picks by acquiring two workhorses in Sydney Onwubere late in the first and Jayson Grimaldo in the second.
The pair's high-intensity style of play perfectly fits in Alas' philosophy while Perkins' overall flexibility will always be an asset to any team.
Their last two picks in Wilson Baltazar and Dan Sara are also solid selections.

TNT
PICKS: Mac Tallo, Jon Gabriel, Monbert Arong, Dave Moralde
Grade: B+

Credit TNT for being bold about their draft selection and getting two players from the first round outside of the conventional UAAP/NCAA star and Fil Am recruits.
With Tallo, the Texters have a good playmaker, while Gabriel has high potential after a stint with Colegio de San Lorenzo in the NAASCU and UCBL.
If the two can maintain their level of play in college against better competition, then TNT may have pulled off one of the best low-key moves in the draft.

GLOBALPORT
PICKS: Julian Sargent, Lervin Flores, Joseph Gabayni (From Star), Zach Nichols, Gian Abrigo
Grade: B+
GlobalPort used its sixth overall pick to draft Fil-American marksman Robbie Herndon and got three good players in return.
In need of a solid frontline, the Batang Pier managed to get their hands on Joseph Gabayni and Lervin Flores, two players who can develop into serviceable bigs.
They also got Julian Sargent, an athletic wingman expected to complement their highly explosive backcourt in Terrence Romeo and Stanley Pringle.
RAIN OR SHINE
PICKS: Rey Nambatac, Jom Sollano, Michael Juico
Grade: B

It seems like familiarity was the key for coach Caloy Garcia and it's not really a bad thing.
Garcia got former Letran standouts Rey Nambatac and Jom Sollano.
Nambatac played for two years under Garcia and while Sollano emerged in the Aldin Ayo era, the forward spent time in Garcia's team B, making them familiar with the system that Garcia runs.
The selection of Michael Juico in the third round gives RoS some added offensive kick as the former San Sebastian guard developed into a lethal scorer in the D-League.

ALASKA
PICKS: Jeron Teng, Davon Potts
Grade: B
Alaska took Jeron Teng as their fifth pick and swooped in to take Davon Potts who surprisingly slid down to the second round.
It would be interesting to see how the two would fit in, with guys like Calvin Abueva, Kevin Racal, Ping Exciminiano and Simon Enciso all expected to be within coach Alex Compton's rotation but that is always a good problem to have.
Teng is a proven winner, with the ability to create shots for teammates. Potts has not seen much action in this year's NCAA, but his sniping and clutch shooting will always be an asset to any team.

STAR
PICKS: Robbie Herndon, Andreas Cahilig (from GlobalPort), Gwynne Capacio, Thomas Torres
Grade: B
Robbie Herndon was an immediate need for Star, so they had to let go of several assets just to secure him.
That's not such a bad move as the steady-shooting Herndon may be able to fill the void that James Yap and Allein Maliksi left.
While moving up to get Herndon was impressive, it's still hard to see where the three others will fit in the Hotshots.
Thomas Torres is a recognizable name, but he'll be expected to be on the bottom of the pecking order in a loaded Star backcourt led by Mark Barroca and Jio Jalalon.
Andreas Cahilig and Gwynne Capacio would also be fighting for minutes in the 3-4 slot with the likes of Marc Pingris, Rome de la Rosa and even Herndon.

BLACKWATER
PICKS: Raymar Jose, Emil Palma, Biboy Enguio, Kyle Neypes, JR Sumido
Grade: C+


Blackwater started out right by getting a workhorse in Raymar Jose to form a legitimate frontline with Poy Erram but eyebrows were raised when they drafted UE's Emil Palma in the second round, ahead of the likes of Louie Vigil and Davon Potts.
Of course, there's something that the Blackwater coaching staff might have seen on Palma so the jury's still out.
They can only hope that one in Biboy Enguio, Kyle Neypes and JR Sumido can turn into a surprise.
GINEBRA
PICKS: Jett Manuel, Elmer Mykiel Cabahug
Grade: C
It's not that Jett Manuel isn't a good pick, he is. It's just that with a good lineup, it is hard to see how it could get any better with a late pick.
But they still get an average grade for drafting Manuel to try and fill the hole of their only glaring weakness - outside shooting.
Fans should not expect Manuel to see major minutes, but when the former UP star gets a chance to play, it won't be a surprise to see him light a few teams up with his sniping.

MERALCO
PICK: Jebb Bulawan
Grade: C-
Getting the high-flying Jebb Bulawan in the third round isn't a bad thing for Meralco. Given their lack of ceiling, it shouldn't be a surprise if Bulawan gets signed and even takes some spot minutes.
It's just that they lost most of their picks through trades and this isn't their draft year.
KIA
PICK: Chris de Chavez, Arvie Bringas, Christian Geronimo.
Grade: F


With San Miguel on the top of this list, it's just fair to have its dance partner to be on the bottom.
From Christian Standhardinger, Kia had to settle for virtual unknowns in Christian Geronimo and Chris de Chavez. That alone should be enough reason for Kia to get a flunking mark.
They not only lost their first overall pick, it wasn't until 23 picks later that they had a chance to pick from what's left of the pool - meaning, this is a draft year that even their unconventional philosophies can't salvage.