ON Thursday, the NLEX Road Warriors put their 22-game win streak on the line against Big Chill. Win or lose, the Road Warriors' feat is already one for the books in the short history of the PBA D-League. Now find out how it stacks up against other significant unbeaten runs put together in Philippine basketball through the years (The list is unofficial and was compiled with inputs from journalists, statisticians, and other basketball pundits.)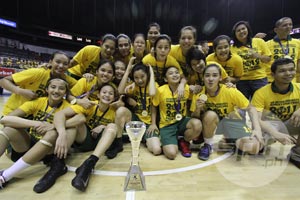 FAR EASTERN UNIVERSITY LADY TAMARAWS – 18 GAMES (2011-present)
After losing Game One of the 2011 UAAP women's finals, Far Eastern University won the next two games to capture the title. The Lady Tamaraws have not stopped winning since. They completed a sweep of the elimination round to gain a thrice-to-beat advantage in the 2012 finals then beat Adamson for their second consecutive title and a 16-game sweep of the recent UAAP season. It was the first time such feat was pulled off in the UAAP since the Final Four was instituted, according to league statistics chief Pong Ducanes.
CRISPA REDMANIZERS – 21 GAMES (1983)
The 1983 season was not just the year Crispa won their second Grand Slam; it was also the year that the Redmanizers were almost invincible. According to PBA statistics chief and Spin.ph columnist Fidel Mangonon III, the Redmanizers, then coached by Tommy Manotoc and led by William 'Bogs' Adornado, won 21 straight games en route to winning all three conferences.
NLEX ROAD WARRIORS – 22 GAMES (2012-present)
The powerhouse NLEX Road Warriors have not lost since dropping Game One of the PBA D-League Aspirants Cup of the 2011-2012 season. They even went undefeated in 13 games during the 2012 Foundation Cup with a team led by now-PBA stars Cliff Hodge, Chris Ellis, and Calvin Abueva.
MANILA METROSTARS – 22 GAMES (1999)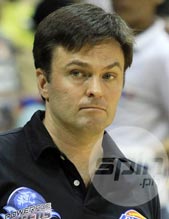 With Rommel Adducul, Alex Compton, and coach Louie Alas in the fold, the Manila Metrostars became one of the most storied teams in the short-lived Metropolitan Basketball Association, winning 22 straight games during the 1999 season en route to the crown.
SAN BEDA RED LIONS – 26 GAMES (2010-2011)
After missing out on the 2010 crown following a loss to San Sebastian, the San Beda Red Lions came back strong the following season with a team led by Sudan Daniel, Garvo Lanete, Borgie Hermida, and coached by Frankie Lim. They finished the eliminations with a clean 16-0 record then swept San Sebastian by an average margin of 17.5 points a game in the finals. The following season, San Beda started with eight straight wins, falling just short of a first-round sweep when they bowed to San Sebastian.
UNIVERSITY OF VISAYAS GREEN LANCERS – 56 GAMES (2001-2005)
The Green Lancers reigned as champions in the Cebu Schools Athletic Foundation Inc. (Cesafi) from 2001 to 2009. But for the first four years of that dynasty, UV won an unprecedented 56 straight games, according to Cebu-based sports reporter Jonas Panerio. That team was led by now-Rain or Shine Elasto Painter JR Quinahan, then known as the 'Baby Shaq.' The Green Lancers also had players like Neil Raneses, Ronald Bucao, Rino Berame, and Jayford Rodriguez, all of whom either had a stint in the PBA or in the defunct Philippine Basketball League.