NIKE on Thursday unveiled the latest in Kevin Durant's signature shoe line, the Nike Air Zoom KD9, which the giant apparel company marks 'the evolution of basketball footwear.'
Designed by Leo Chang, the low-cut shoe features a Flyknit upper which Nike said is perfect for Durant's trademark versatility and impressive court coverage.
The KD9 also offers support, comfort and responsiveness via the most advanced construction of Nike Flyknit and Zoom Air technologies to date, adapted to basketball's specifications, according to Nike.
Flyknit technology engineering locks down the forefoot while still allowing the foot to move naturally. Flyknit's efficient material use also ensures the upper is lightweight, without compromising strength, Nike added.
Developed over three years of advanced wear testing, the new Zoom Air unit — filled with fibers that compress upon each step, then spring back for unmatched response — is 16 millimeters thick at the heel and progressively narrows to 10 millimeters at the forefoot.
This architecture is tuned to provide maximum impact protection while amplifying the bouncy feel of the Zoom Air unit, Nike said.
The KD9 is available globally for athletes of all ages, from toddler to adult, beginning June 20.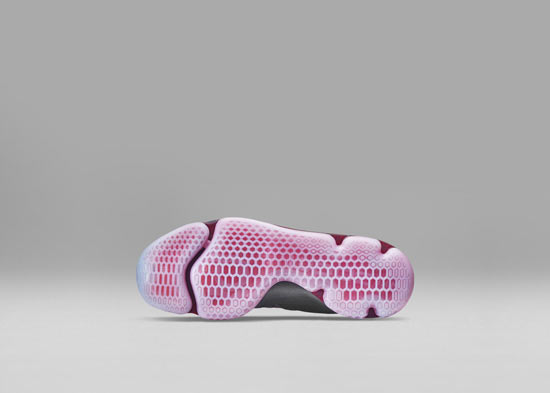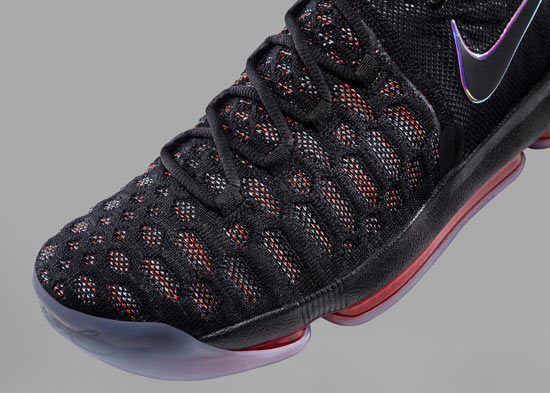 Continue reading below ↓
Recommended Videos