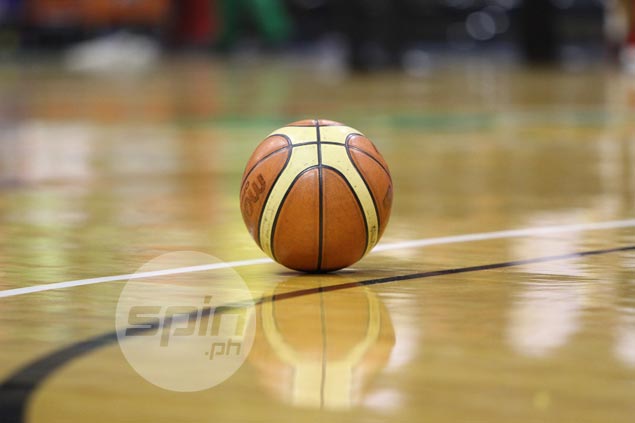 COLEGIO de San Lorenzo got a much-needed boost for its crucial showdown with defending champion Centro Escolar University as it crushed Bulacan State University, 96-71, on Thursday in the 2nd Universities and Colleges Basketball League at the Olivarez College gym in Parañaque City.
With Benin native Soulemane Chabi Yo leading the way, the Griffins took an 18-point lead and cruised to their seventh straight win and 12th in 13 games to tie the Scorpions for the lead.
The Griffins and the Scorpions dispute the No. 1 seed on Saturday.
The 6-foot-6 Chabi Yo did finished with 24 points, 14 rebounds, five blocks, three steals and two assists in just 25 minutes of play.
"There's no doubt that he's been the driving force behind our sustained performance this season," said CdSL coach Boni Garcia.
Jan Formento added 11 points for the Griffins.
Technological Institute of the Philippines closed out its campaign on a winning note by outlasting Lyceum-Batangas, 78-75.
Jorey Napoles had 36 points and 21 rebounds in his final game, setting up Jopet Soriano for the game-clinching lay-up with three seconds to play to help the Engineers hold off the Pirates' fightback.
TIP wound up fifth with a 5-9 mark.
Lyceum-Batangas, the latest member of the eight-team league, stayed seventh with a 3-11 record.
"We're already out of (playoff) contention and since it's their last season, we just wanna show our appreciation to them," said TIP coach Potit de Vera of Napoles and fellow graduating cager Ken Lara who also played solid with nine points and as many assists.
Guard Miguel Quiambao had 12 points, all coming from beyond the arc, while do-it-all Tevita Latu from New Zealand came up with 11 rebounds and seven assists.
First Game
TIP 78 — Napoles 36, Quiambao 12, lara 9, Daguro 6, Soriano 5, Ramos 4, Mallari 3, Palisoc 3, Latu 0, Tan 0.
Lyceum-Batangas 75 — Buen 20, Lapasaran 19, Saliente 14, Villanueva 8, Villaluna 7, Eranes 4, Fernandez 3, Axalan 0, Solitario 0.
Quarterscores: 26-20; 45-32; 61-57; 78-75.
Second Game
CdSL 96 — Chabi Yo 24, Formento 11, Rojas 9, Vargas 9, Sablan 8, Borja 8, Callano 7, Calizo 7, Ancheta 5, Alvarado 5, Laman 3, Baldevia 0, Gojar 0.
BulSU 71 — Fajardo 27, Crisostomo 25, Dela Cruz 10, Necio 2, Ledesma 2, Odoy 2, M. Mendoza 1, Cristobal 1, Enrile 1, Adebola 0. J. Mendoza 0, Peñaflor 0, Solayao 0.
Quarterscores: 27-16; 46-32; 68-52; 96-71.