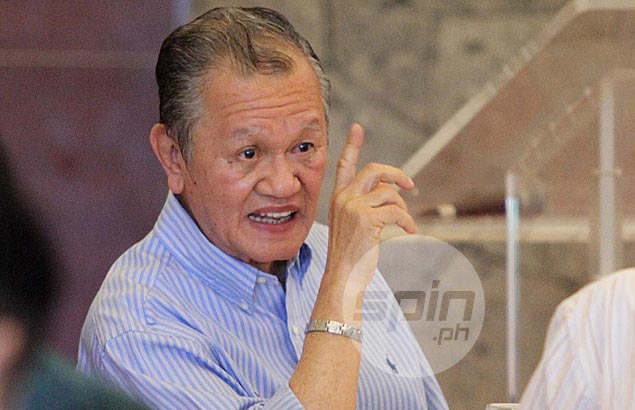 PHILIPPINE Olympic Committee (POC) president Jose 'Peping' Cojuangco has accused the Incheon Asian Games Organizing Committee (Iagoc) of 'discrimination' amid questions over the eligibility of the Gilas Pilipinas trio of Andray Blatche, Gabe Norwood, and Jared Dillinger.
Cojuangco said he was puzzled on why the issue on the eligibility of Blatche, Norwood, and Dillinger has suddenly cropped up, adding he has a strong suspicion that one member of the Iagoc who he refused to name is behind the effort to declare the trio ineligible for the Asiad.
"Discrimination na 'yan," said Cojuangco on Thursday during the POC weekly radio program over DZSR 918 AM.
In a letter to the POC on Tuesday, the Iagoc has asked Blatche, Norwood, and Dillinger to submit more documents to prove they have resided in the country for a long time in a clear move to invoke the three-year residency rule of the Olympic Council of Asia in the screening of Asiad athletes.
[See Blatche eligibility in peril as Asiad organizers demand residency proof]
Norwood and Dillinger are expected to pass the screening without any problems, having lived in the country for many years. But Blatche's case is a lot more complex since the former Brooklyn Net has only recently been naturalized by the Philippine government.
Cojuangco said he can't understand the questions raised by Iagoc particularly on Norwood and Dillinger, who had played in the PBA prior to their stint with Gilas Pilipinas.
"There is a question on Blatche pero paano 'yung naglaro na sa atin ng matagal? Sini-single out ang Pilipinas in this particular instance," said Cojuangco.
"Norwood has been competing in many tournaments kaya bakit parang pinag-iinitan tayo nung particular person na ito," Cojuangco said.