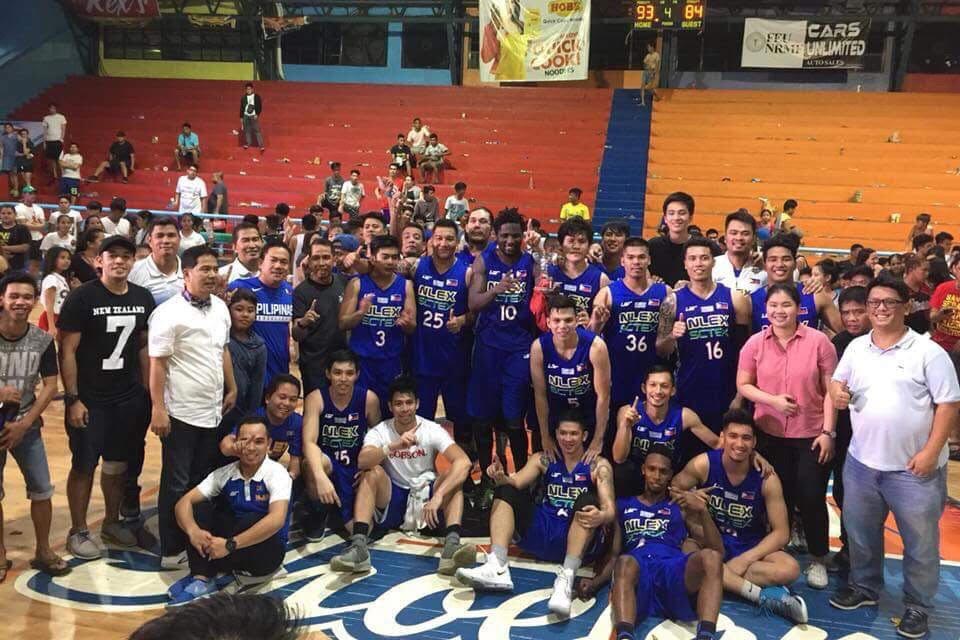 NLEX-SCTEX hacked out a 93-84 victory over R. Lapids to emerge as the Marikina City Basketball League champion on Saturday at the Marikina Sports Center.
Byron Villarias scored 19 and JP Belencion added 18 points as NLEX-SCTEX gave Jojo Lastimosa his first championship as head coach.
Former San Beda former reinforcement Ola Adeogun asserted his might in the paint with 17 points and 16 rebounds.
The team led by Soulmane Chabi Yo, though, refused to fold in the dying minutes as Allen Bulanadi canned three free throws to move within eight, 89-81, with 1:16 remaining.
R. Lapids, however, missed a couple of attempts after that, including a three-point heave by Francis Camacho. 
Yo finished with 21 points and 11 boards.