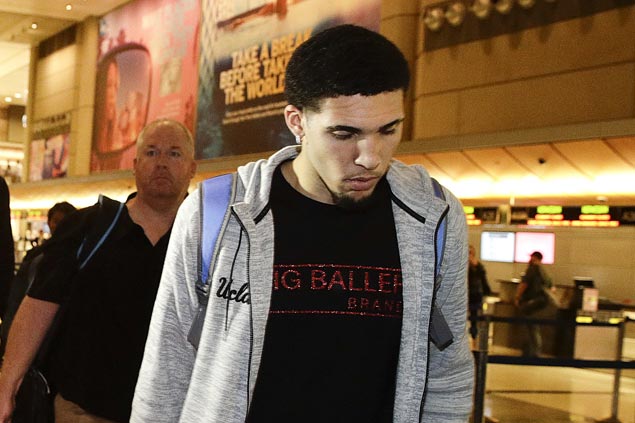 LOS ANGELES — UCLA's three suspended basketball players are working out on their own while they await a final decision on whether they'll be allowed to play for the Bruins this season.
Coach Steve Alford said on Tuesday (Wednesday, Manila time) that he doesn't think "we're talking about months" regarding a timetable to decide the fate of freshmen LiAngelo Ball, Jalen Hill and Cody Riley, all of whom were detained for shoplifting in China earlier this month.
As part of their indefinite suspensions, the players aren't allowed to suit up, practice or travel with the Bruins, who are 5-1 and dropped out of the Top 25 this week. Ball, Hill and Riley publicly apologized for their transgression while reading prepared statements at a campus news conference on Nov. 15.
Alford said he and his coaching staff are communicating with the players via text message and calls, mostly to see if they are attending classes.