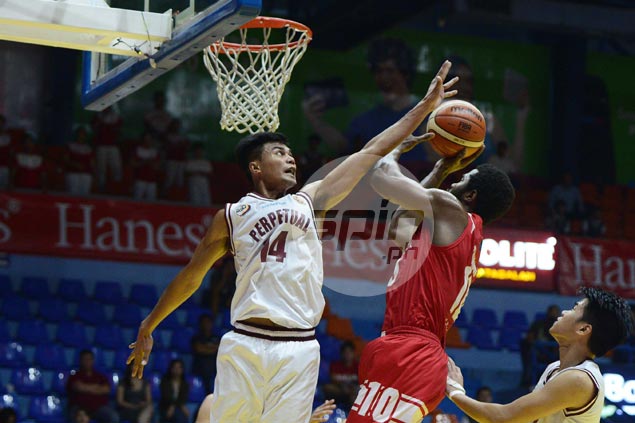 SAN Beda coach Jamike Jarin was hoping Donald Tankoua would be able to match one of the two Perpetual Help imports. His Cameroonian reinforcement eclipsed both.
Tankoua tallied a huge double-double as the Red Lions took solo lead in NCAA Season 92 with a comfortable win over the Altas.
Jarin was glad to see Tankoua deliver 20 points and 10 rebounds, against the combined 15 and 10 by Bright Akhuetie and Prince Eze.
[See Donald Tankoua posts double-double as Red Lions keep slate unblemished, take solo lead with win over Altas]
"Let's face it. Bright Akhuetie and Prince Eze, they are really good. They are tall, very athletic, and very experienced. I just told him, you just need to outplay one of them to have a chance.
"But he (Tankoua) played both. That's what you call overachieving. He overachieved and I'm very happy," said Jarin.
"He didn't even ask for the ball. He runs the floor and he is very disciplined. He is a diamond in the rough," he said.
Tankoua, who averaged 11 points and 12.8 rebounds entering the game, said he is not after the double-double performance as he only wanted to help the team win the game.
"It was surprising for me that I got a double-double. I just practiced hard and follow what the coaches say," Tankoua said.