INJURY-plagued as his collegiate career may have been, Yankie Haruna suffering a broken jaw prior to the NCAA Season 95 seniors basketball tournament may be considered as one of the toughest.
"It's tough because I wasn't able to eat," he said, with him having to undergo a liquid diet for six weeks.
"All of us want to eat rice so it's just the nutrition that I wasn't able to get when I was recovering. In liquid diet, there's really not much nutrition, so it was just a waiting game for me to be able to eat after that six weeks. It's very tough."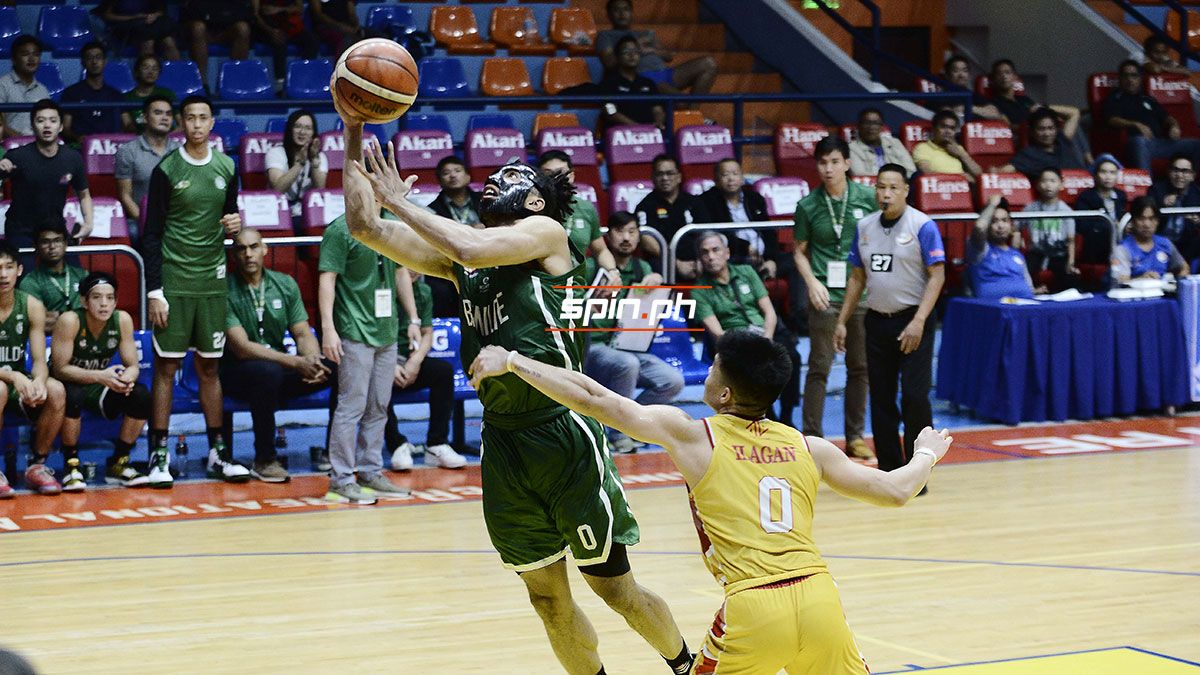 Continue reading below ↓
Recommended Videos
The worst, however, is over for the 25-year-old forward as he finally made his season debut on Tuesday.
Wearing a protective black mask, the 6-foot-3 Haruna gave St. Benilde the much needed leadership as it missed the services of main man Justin Gutang while also pouring 10 points and seven rebounds in its 77-72 win over San Sebastian.
"I missed it. It's good to be back actually. I'm blessed," he said, relishing this chance to return to the hardcourt in his final season with the Blazers.
"This is my last year so every time I step on the court, I want to give it all. This is my first game, so there's a lot of improvements to do, but like I said, every time I step on the court, I just want to give my 100-percent."
Haruna is no stranger to this quandary as he's treaded this path to recovery before. His previous pains have toughened him up, and he believes that this is just another minor setback as he guns to have a memorable finish to his NCAA career.
"I think for all the players, it's really hard to come back. It's just a matter of how much you want to come back," he said. "All I know is my focus on the first day of my workout, I just try to be patient, not to push it too hard, and I really want to just get better."