NO question, frustration is creeping in for St. Benilde as it has fallen short of the NCAA Final Four year-after-year.
The Blazers own the longest semifinals drought in the Grand Old League, last making it in 2002 when they settled for a runner-up finish to eventual NCAA Season 78 champion San Sebastian.
Closing on a two-decade absence, St. Benilde coach TY Tang believes that it's only a matter of time before his wards break through among the league's elite.
"I believe in you guys. I have complete trust that we're gonna make it this time around," he told Coaches Unfiltered.
At the helm for the Blazers in the past three seasons, Tang has had his fair share of heartbreaks and disappointments.
In Season 94 in 2018, CSB went one win shy of making it to the next round as it finished fifth in the standings with a 10-8 slate.
More painful was last year in Season 95 where the Blazers squandered an early 5-0 record and lost nine in 11 games to once again be denied of making it to the next round and settled for an even 9-9 card.
Tang, however, is keeping his optimism that these tribulations have only strengthened the bond of his players, led by Fil-Am slasher Justin Gutang.
Continue reading below ↓
Recommended Videos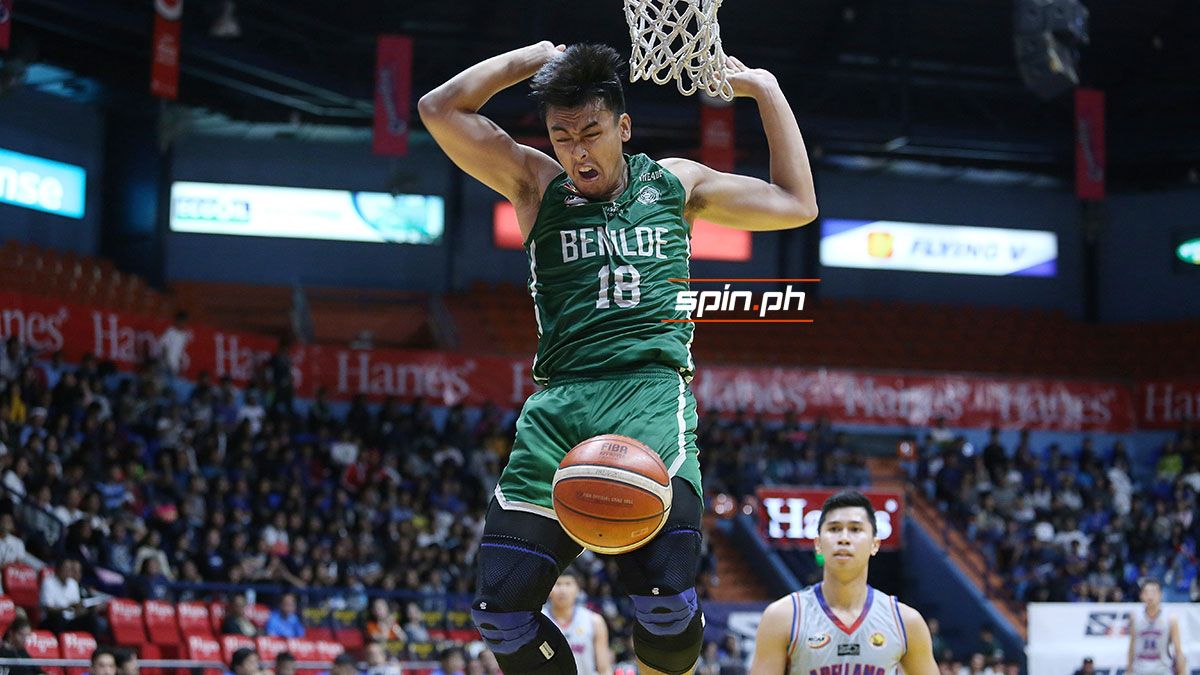 "I believe it's more of the camaraderie, more of the blending of the culture, the toughness physically and mentally being tough inside the court. That's something really that we lack in," he said.
"Especially, coming off the last two seasons. I think we were just hanging in there but eventually the losses at the end of the season. I think it's really more of that, not being able to collapse or not being able to think of what lies ahead because sometimes, we're being too emotional when we win and when we lose. We can't just put ourselves in a calm manner just to go with the flow and get there first and then afterwards, celebrate."
Tang knows the shortcomings his side had, and he believes that fixing those can finally allow St. Benilde to truly put itself in the conversation among the league's top contenders.
"We're still immature in terms of that aspect. And we're hoping that through these experiences these past seasons, we'll be able to achieve higher goals this season," he said.