ST. Benilde hacked out a tough 77-72 decision over San Sebastian on Tuesday to continue its unbeaten run in the NCAA Season 95 seniors basketball tournament at Filoil Flying V Centre in San Juan.
Yankie Haruna was a much-needed boost for the Blazers, dropping 10 points and seven rebounds in his season debut as he recovered from a broken jaw.
The senior forward gave his side the much needed leadership as St. Benilde played without top gun Justin Gutang, who's suffering from a knee injury.
Unique Naboa also did his share with his 15 points, four of which coming in the last 15.3 seconds as he iced the game from the charity stripe. He also got four rebounds, two assists, and two steals.
Chris Flores stepped up with his 14 points and five rebounds, Clement Leutcheu registered a double-double with his 12 points and 12 rebounds, and Jimboy Pasturan also got 12, including the go-ahead trey with 1:23 to go to put the Blazers up, 73-72.
"What's important for us is to stick together and find ways to win. We were playing against a contender but we were able to hold them down," said coach TY Tang as his side grabbed joint leadership in the standings at 4-0.
Continue reading below ↓
Recommended Videos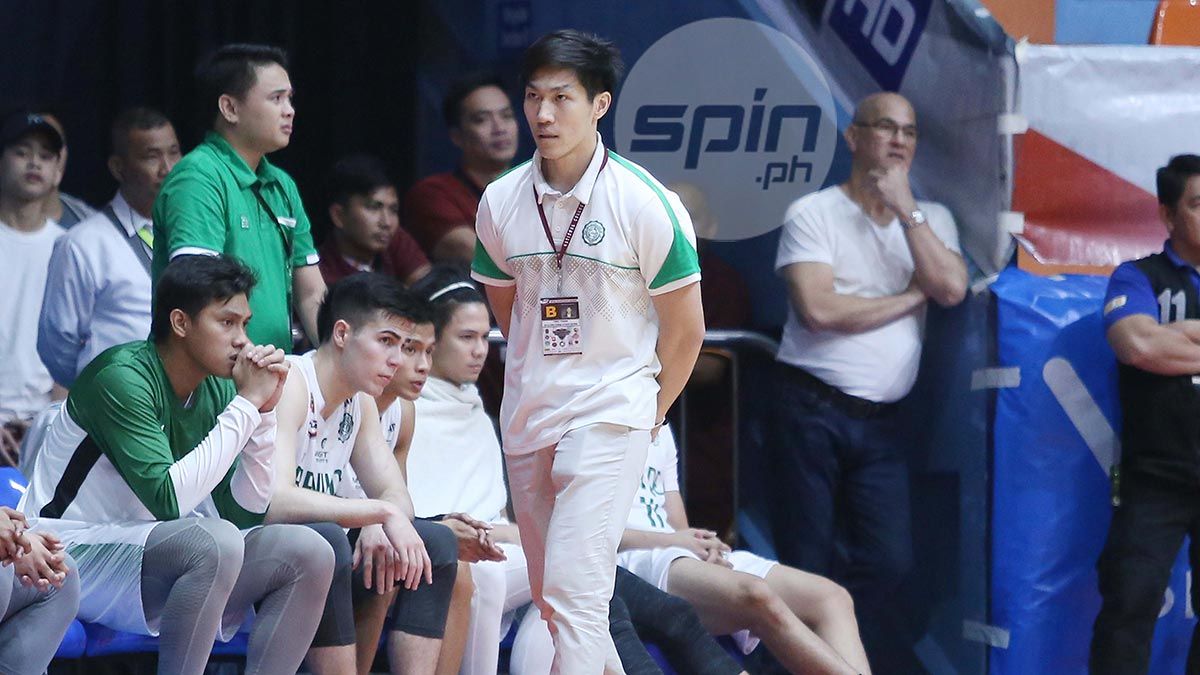 It was another bummer of a loss for the Golden Stags, which have now suffered their third consecutive defeat to fall to 2-3.
RK Ilagan bounced back with his 24 points, built on three treys, while Allyn Bulanadi got 17 points, four rebounds, four blocks, two assists in the losing cause.
The Scores:
ST. BENILDE 77 -- Naboa 15, Flores 14, Pasturan 12, Leutcheu 12, Haruna 10, Belgica 6, Sangco 4, Dixon 2, Carlos 2, Young 0, Lepalam 0.
SAN SEBASTIAN 72 -- Ilagan 24, Bulanadi 17, Capobres 7, Calma 7, Sumoda 7, Tero 4, Altamirano 3, Calahat 2, Villapando 1, Dela Cruz 0, Desoyo 0, Loristo 0, Suico 0.
Quarters: 16-18, 30-40, 54-58, 77-72.