ALLYN Bulanadi exploded a career-best 31 points and led San Sebastian to a wire-to-wire 107-90 trouncing of Perpetual Friday in the NCAA Season 95 seniors basketball tournament at Filoil Flying V Centre in San Juan.
The 6-foot-2 swingman went 11-of-19 from the field, on top of his nine rebounds, three blocks, two assists, and two steals as the Golden Stags welcomed back coach Egay Macaraya from his one-game suspension with a victory.
"Give credit to the boys kasi grabe yung nilaro nila on both ends, lalo na si Allyn. Nandoon din yung support group at veterans. Hopefully, matuloy tuloy namin yung winning ways ngayon," said the bench tactician.
More importantly, San Sebastian's back-to-back wins hiked its record to 4-3 to once again close into the top four.
Alvin Capobres added 18 points, five boards, and three assists, RK Ilagan had 17 points, five rebounds, and four assists, and JM Calma chimed in 14 points and seven boards in the win.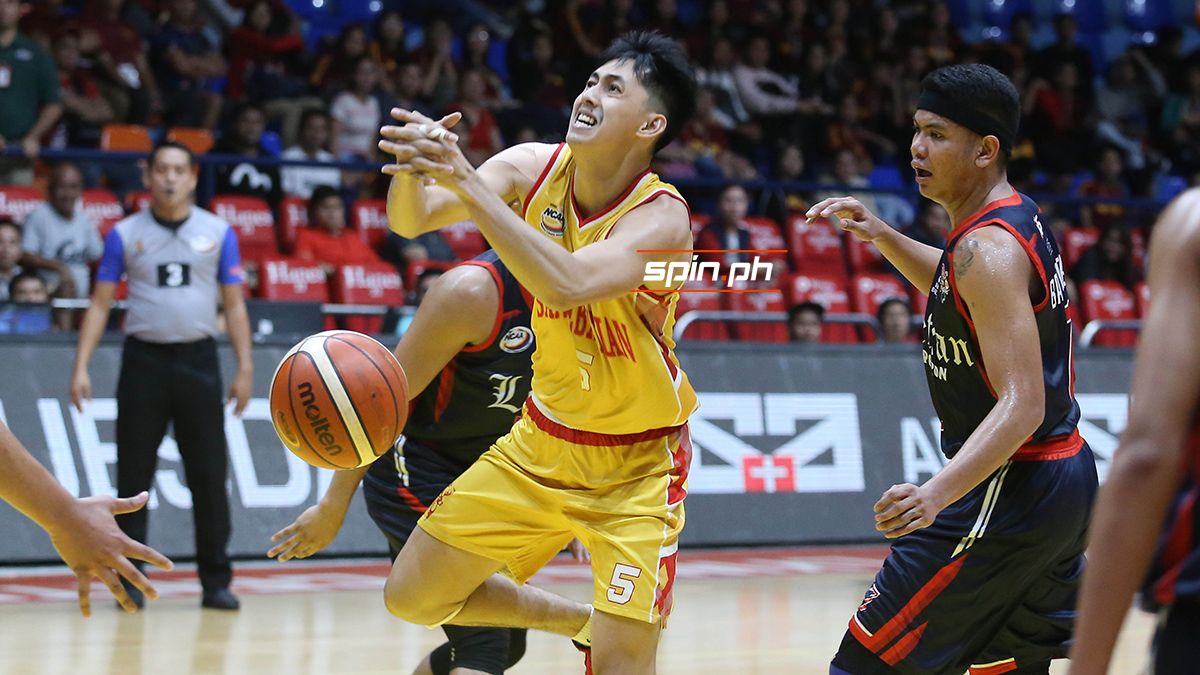 Continue reading below ↓
Recommended Videos
The Golden Stags started off hot, using a 9-2 start with Bulanadi firing in all cylinders as the lead swelled to as much as 24 in the payoff period.
Perpetual dropped down to 3-6 in coach Frankie Lim's return to the squad after a school-imposed leave.
Jeff Egan led the Altas with 20 points, while Kim Aurin and Ben Adamos both had 14.
The Scores:
SAN SEBASTIAN 107 -- Bulanadi 31, Capobres 18, Ilagan 17, Calma 14, Calahat 7, Desoyo 6, Dela Cruz 5, Sumoda 4, Villapando 3, Cosari 2, Altamirano 0, Isidro 0, Tero 0.
PERPETUAL 90 -- Egan 20, Aurin 14, Adamos 14, Razon 11, Peralta 10, Charcos 10, Lucero 5, Tamayo 3, Martel 2, Sese 1, Cuevas 0, Barasi 0.
Quarters: 25-19, 54-43, 82-66, 107-90.