SAN Beda brutalized Perpetual with a 46-point decimation, 102-56, Friday in the NCAA Season 95 seniors basketball tournament Friday at Filoil Flying V Centre in San Juan.
Donald Tankoua kickstarted the beatdown, scoring eight of his 15 points in the Red Lions' 30-17 first quarter as the lead ballooned to as high as 52, 102-50, late in the game.
The Cameroonian center also hauled down six rebounds and two steals a day after celebrating his 25th birthday.
"Credit to my boys for this win. They wanted to prove something," said coach Boyet Fernandez as San Beda improved to 6-0 to follow up its 70-66 victory over Letran last Saturday.
"We really had a good game against Letran, but they really wanted to prove to themselves that the win against Letran was not a fluke."
AC Soberano also had his best outing with a season-high 15 points on a 5-of-9 shooting from deep.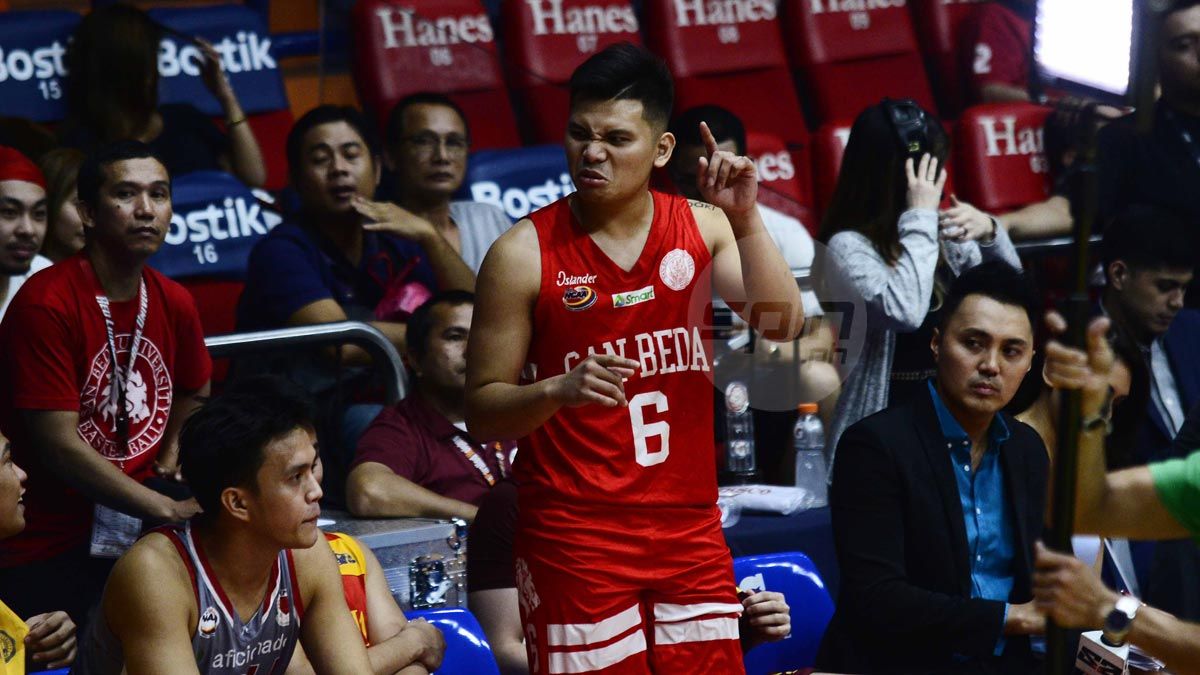 Continue reading below ↓
Recommended Videos
Evan Nelle added 12 points, four assists, and two boards, Clint Doliguez added 12 points and three assists, James Canlas got himself 10 points and three rebounds, and Calvin Oftana just missed out on a double-double with nine points, nine boards, and three assists.
It was all San Beda as it shot on a 48-percent clip from the field, including 41-percent from beyond the arc to score the easy win.
Perpetual suffered its second straight loss to fall to 2-5.
Edgar Charcos led the skidding Altas with 13 points, four rebounds, and two assists, as Tonton Peralta had 13 points and five boards in the humiliating defeat.
The Scores:
SAN BEDA 102 -- Tankoua 15, Soberano 15, Nelle 12, Doliguez 12, Canlas 10, Oftana 9, Bahio 7, Cuntapay 6, Obenza 6, Alfaro 5, Abuda 3, Etrata 2, Noah 0, Visser 0.
PERPETUAL 56 -- Charcos 13, Peralta 13, Adamos 12, Lucero 10, Egan 4, Tamayo 2, Martel 2, Giussani 0, Razon 0, Sese 0, Barasi 0, Sevilla 0, Lanoy 0.
Quarters: 30-17, 47-27, 78-39, 102-56.