SAN Beda made sure that there's no complications on its path to a four-peat, whipping Lyceum, 85-62, Thursday at Filoil Flying V Centre in San Juan.
The Red Lions wasted little time to complete the 18-game elimination sweep and advance outright to the Finals of the NCAA Season 95 seniors basketball tournament.
Engaged in a close 28-23 affair, San Beda went on an 18-3 blast to suddenly take a 20-point lead, 46-26, with three minutes still to play in the second quarter and seize control of the game.
It was the first elimination sweep in the NCAA since Lyceum did it in Season 93 back in 2017, and only the third in league history.
The last time San Beda swept the eliminations was when the Frankie Lim-coached Red Lions bannered by eventual MVP Sudan Daniel went 16-0 in Season 86 in 2010.
Cameroonian big man Donald Tankoua got his way down low with 26 points, eight rebounds, and two blocks as the Red Lions extended their winning streak to 32 straight games.
"It's a little bit of fulfillment on my part," acknowledged coach Boyet Fernandez of the hadiwork his young side just did. "The goal is to just enjoy this tonight and look forward to the finals. Our job is not yet done."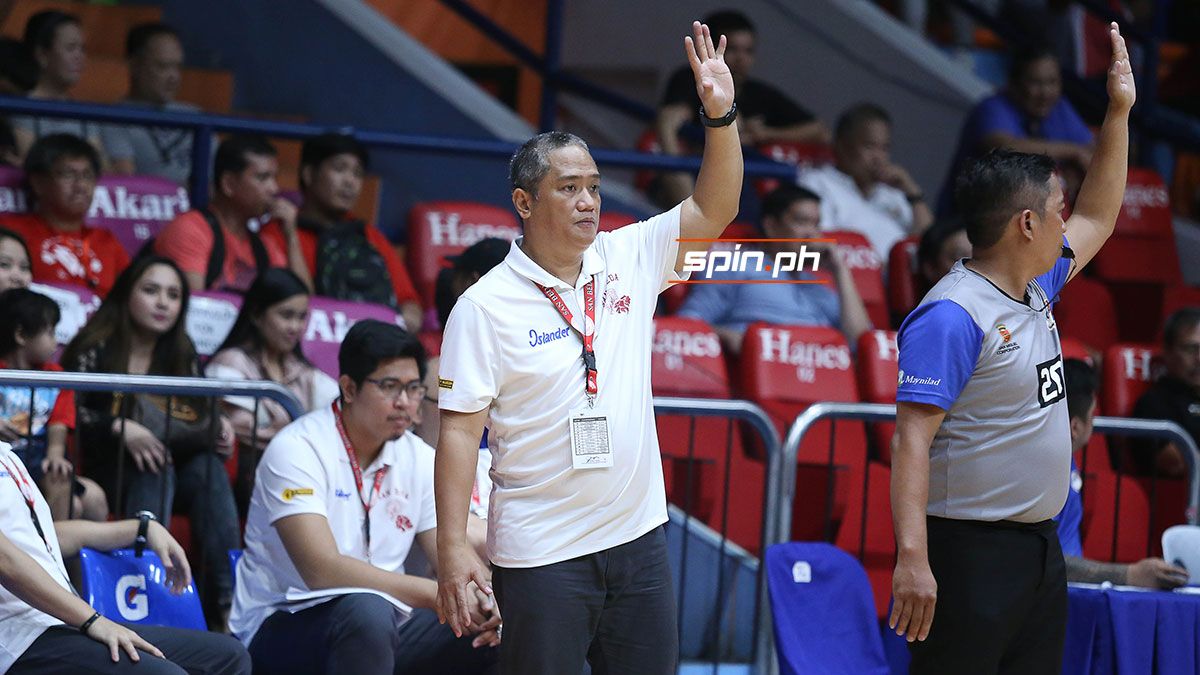 ADVERTISEMENT - CONTINUE READING BELOW ↓
San Beda now proceeds to the best-of-three championship series, lying in wait for the survivor of the step-ladder semis.
"It will be a tough finals, but we'll ready whoever we're gonna face," said Fernandez.
Leading MVP contender Calvin Oftana also tallied a double-double of 18 points, 10 boards, two assists, and two rejections, as James Canlas got 17 points, seven rebounds, and three dimes in the win.
Lyceum, on the other hand, is now locked at no. 2 with its 13-5 card.
Jaycee Marcelino led the Pirates with 17 points, four rebounds, and two steals, while Jeff Santos scored 12 in the defeat.
The Scores:
SAN BEDA 85 -- Tankoua 26, Oftana 18, Canlas 17, Doliguez 5, Soberano 5, Abuda 5, Nelle 4, Carino 4, Bahio 1, Alfaro 0.
LYCEUM 62 -- Jc. Marcelino 17, Santos 12, Guinto 6, Navarro 6, Valdez 6, Remulla 5, Caduyac 4, Ibanez 4, Jv. Marcelino 2, David 0, Tansingco 0, Yong 0.
Quarters: 20-17, 48-36, 66-49, 85-62.