By JUSTIN VALENCIA
CALVIN Oftana anchored a telling third quarter onslaught as San Beda mauled St. Benilde, 95-73, Thursday at Filoil Flying V Centre in San Juan to move a win away from an elimination-round sweep in the NCAA Season 95 seniors basketball tournament.
The fourth-year forward scored 14 of his career-high 29 points in that pivotal third frame where the Red Lions used a 27-8 barrage that turned a 50-45 deficit to a 72-58 blowout heading into the fourth period.
Oftana also registered nine rebounds and five assists as San Beda improved to 17-0 in the standings and move on the cusp of claiming the outright Finals seat.
Coach Boyet Fernandez woke the Red Lions up after a lackluster first half, leading to Oftana exploding for 20 points in the second half.
"Simple lang ang sinabi ko sa mga players ko sa halftime. We're really playing well in the last 16 games and they will just do the different thing come the 17th game? Mahiya naman sila sa mga sarili nila," said the decorated mentor, who's looking to lead San Beda to a four-peat this year.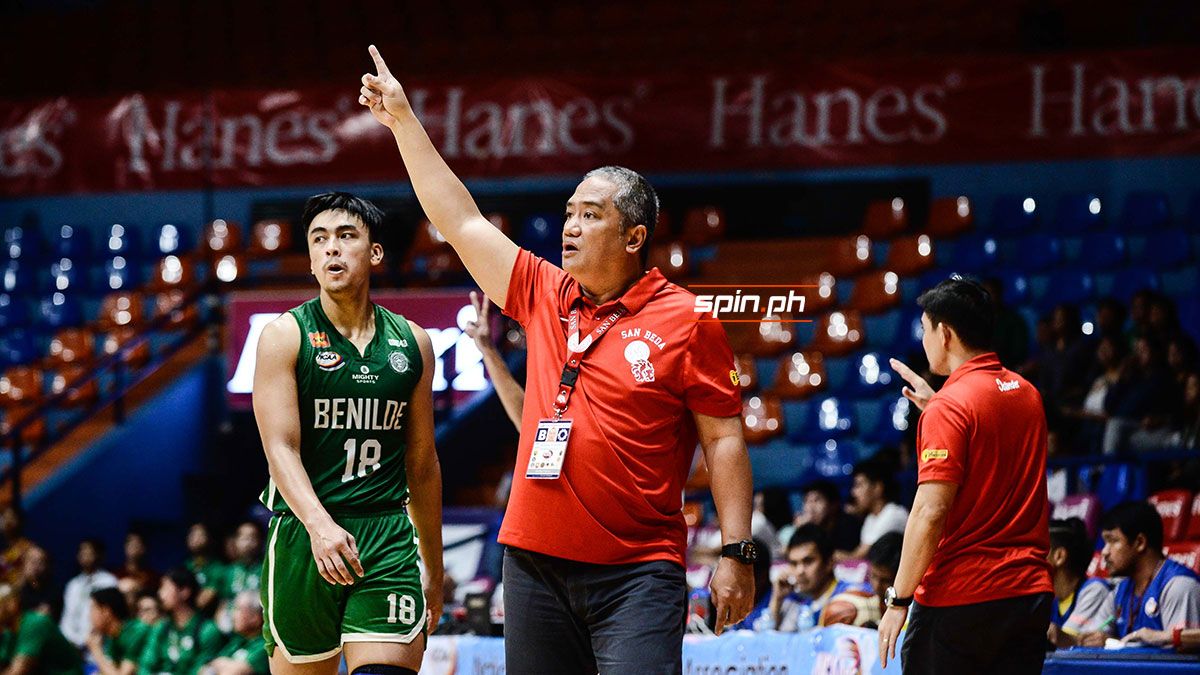 ADVERTISEMENT - CONTINUE READING BELOW ↓
James Canlas poured in 21 points, nine boards, seven assists, Donald Tankoua got 13 points and five rebounds, while AC Soberano had 10 points.
San Beda now turns its attention against rival Lyceum for its final assignment set next Thursday.
It was a tough defeat for St. Benilde, which moved on the brink of elimination with its 7-9 card.
Justin Gutang tallied 23 points, 16 coming from in the first half, alongside five rebounds in the bitter Blazers defeat.
The Scores:
SAN BEDA 95 -- Oftana 29, Canlas 21, Tankoua 13, Soberano 10, Nelle 9, Alfaro 9, Doliguez 2, Bahio 0, Abuda 0, Obenza 0, Carino 0, Noah 0, Etrata 0.
BENILDE 73 -- Gutang 23, Young 7, Carlos 7, Dixon 7, Belgica 6, Haruna 6, Flores 6, Sangco 5, Nayve 3, Mosqueda 3, Naboa 0, Lim 0.
Quarters: 27-20, 41-42, 72-58, 95-73.