SAN Beda and San Sebastian may just very well end the Final Four race in the NCAA Season 95 seniors basketball tournament Thursday at Filoil Flying V Centre in San Juan.
A win for both the Red Lions and the Golden Stags in their respective duels shuts the door on the other teams still in the race, making the last two weeks of the eliminations a glorified tuneup for those who made the cut.
San Beda (16-0) meets St. Benilde (7-8) at 2 p.m. with the boys of coach Boyet Fernandez intent on staying unbeaten and inch closer to an eliminations sweep -- one that would gift it the outright Finals berth.
Young as the Red Lions may seem, the trio of Calvin Oftana, Evan Nelle, and James Canlas have proven themselves matured enough to lead the mantle in Mendiola as they may just very well march towards their goal of a fourth straight title.
ADVERTISEMENT - CONTINUE READING BELOW ↓
But one thing's for sure, the Blazers of coach TY Tang could not let the defending champions get off that easy as the squad, led by Justin Gutang, will try to throw everything including the kitchen sink just to keep their hopes alive.
Meanwhile, San Sebastian (9-6) braces for a crucial tiff against the youthful yet dangerous Mapua (7-8) at 4 p.m.
The Golden Stags are riding high from their 73-71 win over Lyceum last Tuesday and for sure, there's no better encore for guys like Allyn Bulanadi and RK Ilagan than to do the same against the Cardinals to mark their return to the semifinals.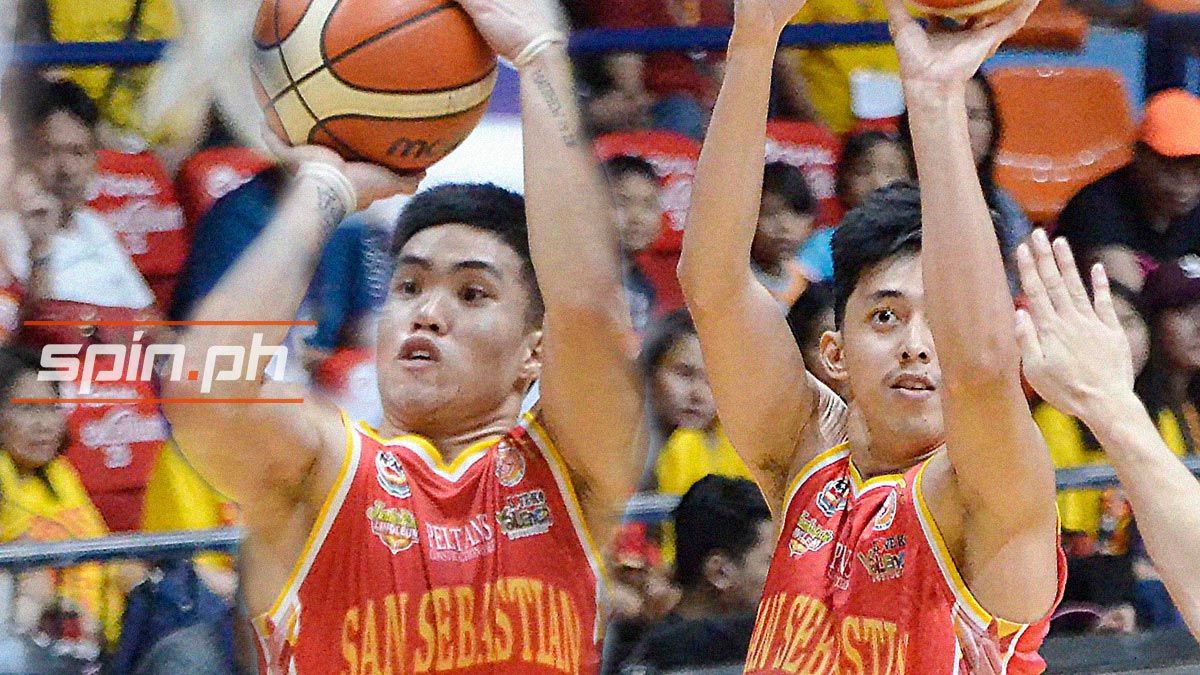 Mapua is no pushover, though, and coach Randy Alcantara is expected to squeeze the best out of his crew, led by Laurenz Victoria and Noah Lugo, as the Cardinals look to pull off one last surprise this season.