SAN Beda charged at Mapua after the halftime break to score a 83-55 trumping Friday and lock up the top seed in the NCAA Season 95 seniors basketball tournament at Filoil Flying V Centre in San Juan.
James Canlas guided the Red Lions with 16 points, 10 rebounds, three assists, and three steals for their 16th consecutive victory.
Calvin Oftana also shot 5-of-6 from downtown to nab 15 points, seven rebounds, and four assists, while Evan Nelle had 14 points, eight assists, three boards, and two steals.
AC Soberano also got 12 points, two rebounds, and two assists for San Beda, which extended its win streak to 30 games dating back to the first round last year.
The Red Lions outscored the Cardinals in the third frame, 21-9, that flipped the game from a 38-28 halftime lead to a commanding 59-37 advantage heading into the final canto.
"We've been preparing for this killer two weeks for us. All teams that we played are fighting for the Final Four and we haven't had a good rest yet so sabi ko sa kanila, bigay niyo lang lahat," said coach Boyet Fernandez.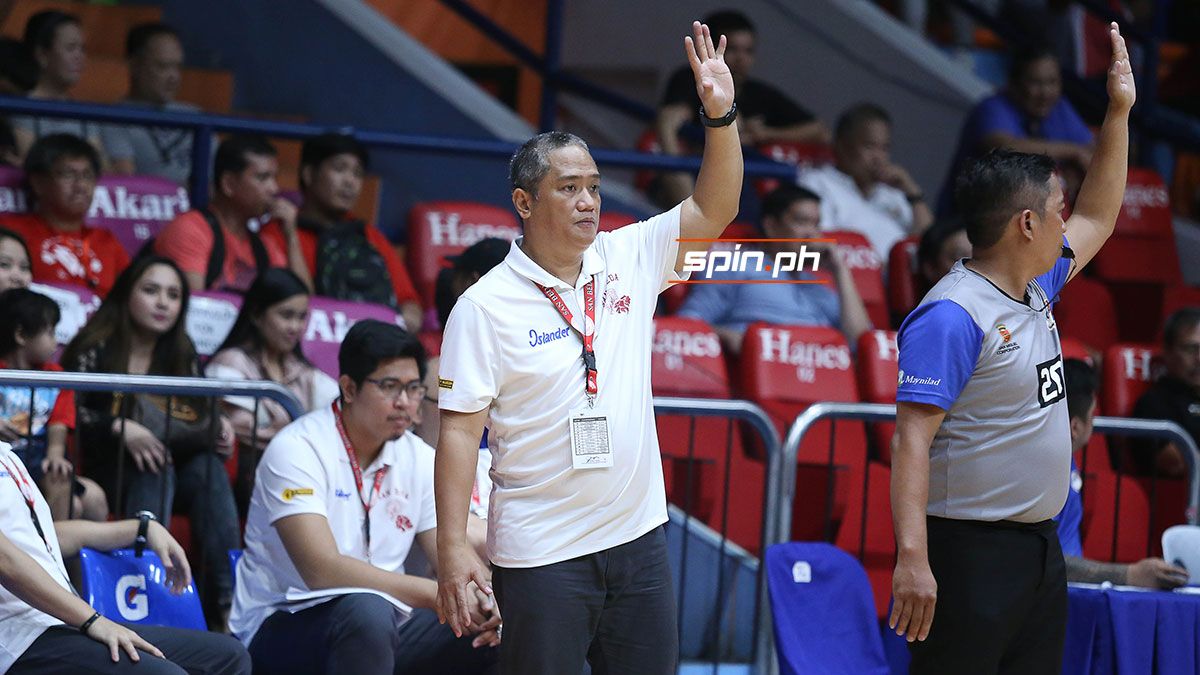 ADVERTISEMENT - CONTINUE READING BELOW ↓
San Beda's rampage leaked to the payoff period as it extended the lead to the final spread of 28 points and move two wins away from an outright Finals berth.
Fernandez, however, reminded his wards not to fall to the trap of being pressured in completing the eliminations sweep, saying: "Every win, the target is really getting bigger. But I always told my boys that don't think about what's in store after this, but rather, what will be our next game."
Noah Lugo led Mapua with 14 points, 10 rebounds, and three assists, while Justin Serrano got 10 points and six boards in the defeat.
The Cardinals have now lost back-to-back games to fall back to a 7-8 slate.
The Scores:
SAN BEDA 83 -- Canlas 16, Oftana 15, Nelle 14, Soberano 12, Tankoua 6, Alfaro 5, Abuda 4, Carino 4, Cuntapay 4, Noah 3, Bahio 0, Visser 0, Etrata 0, Obenza 0.
MAPUA 55 -- Lugo 14, Serrano 10, Bunag 8, Victoria 6, Nocum 6, Gamboa 4, Garcia 3, Bonifacio 2, Dela Cruz 2, Nieles 0, Salenga 0, Aguirre 0, Jabel 0.
Quarters: 15-12, 38-28, 59-37, 83-55.