AGEM Miranda will miss Jose Rizal University's home game on Thursday against Emilio Aguinaldo College as the NCAA Mancom upheld the decision to slap him with a one-game suspension.
The 6-foot-1 forward threw a punch to the midsection of Lyceum rookie Biern Laurente in the fourth quarter in an NCAA Season 95 seniors basketball tournament game last Friday. He was subsequently meted a disqualifying foul.
The Pirates prevailed over the Heavy Bombers, 95-77.
Miranda, a sophomore out of University of the East High School, has been JRU's top scorer with averages of 13.0 points on 38 percent shooting, to go with 3.3 rebounds, 2.8 assists and 1.0 steal.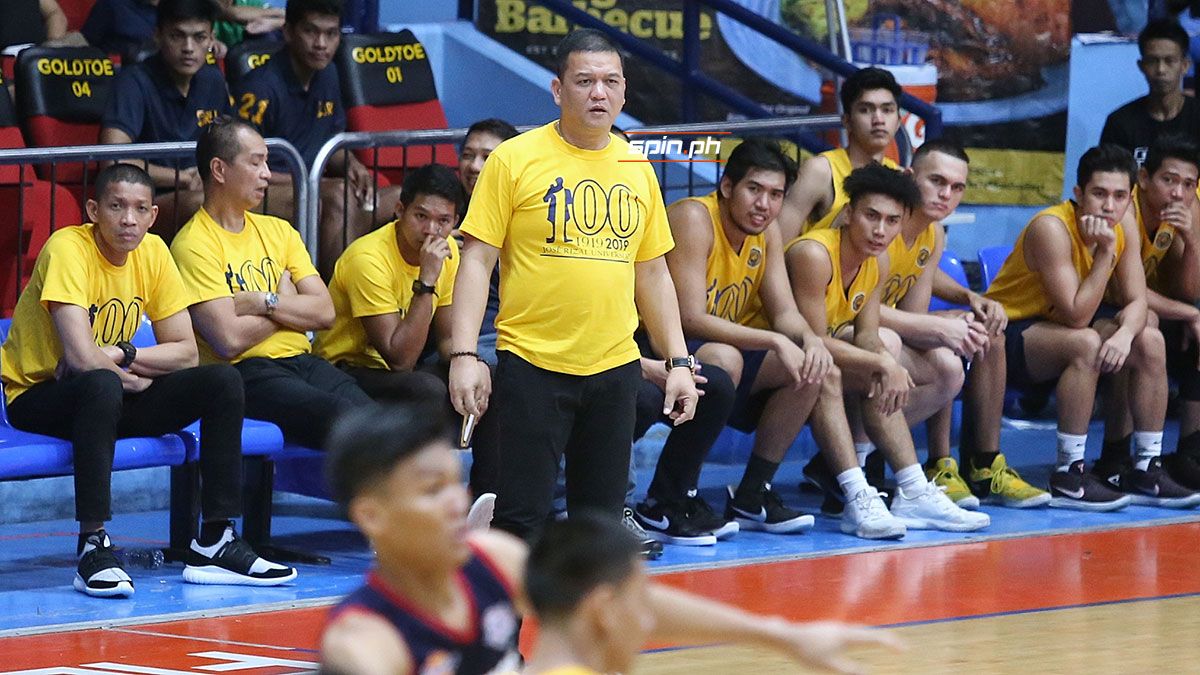 ADVERTISEMENT - CONTINUE READING BELOW ↓
His presence will be sorely missed by the Heavy Bombers, who are looking to rise from their 2-4 win-loss card against the hard-luck Generals, who are heading to the tiff with a 1-4 slate.
Fortunately for the Bombers, head coach Louie Gonzalez escaped suffering the same fate, as JRU won the suspensio appeal.
Gonzalez was thrown out for incurring two technical fouls in the same game as he continuously argued with the referees from the sidelines.
The former La Salle mentor, however, will now be under immense scrutiny as he's expected to face the league's top officials led by NCAA Mancom chair Peter Cayco of Arellano and basketball commissioner Tonichi Pujante before the 4 p.m. tiff in the Heavy Bombers' court in Kalentong.
"Coach Louie Gonzalez can coach with a very stern warning that repetition of similar situation would merit an automatic suspension," the league said in a statement.