LETRAN dominated last week's action with a 2-0 mark in Week 4 of the NCAA Season 93 seniors basketball tournament.
The Knights dispatched the Arellano Chiefs two days before becoming the first victorious home team in the league's NCAA on Tour format in beating the College of St. Benilde Blazers.
Three Knights turned heads as the driving force behind Letran's surge. Here's how they fared as well as other notable performances in the just-concluded week.
Jeo Ambohot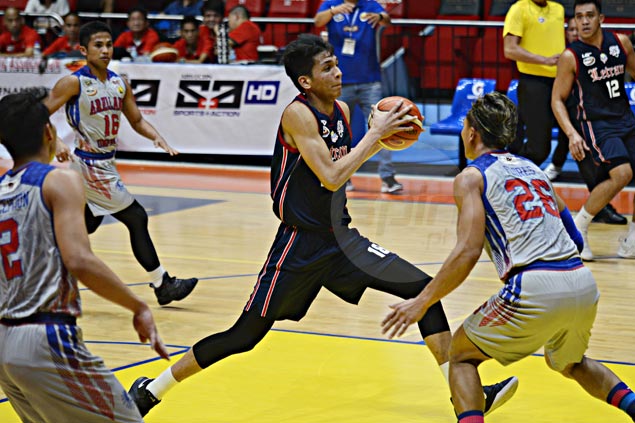 He haunted his former team in the Knights' 82-75 win over Arellano when he contributed 15 points and 13 rebounds. Ambohot also made his presence felt on defense as the long-limbed big man swatted away five shots against the Chiefs.
Continue reading below ↓
Recommended Videos
Allyn Bulanadi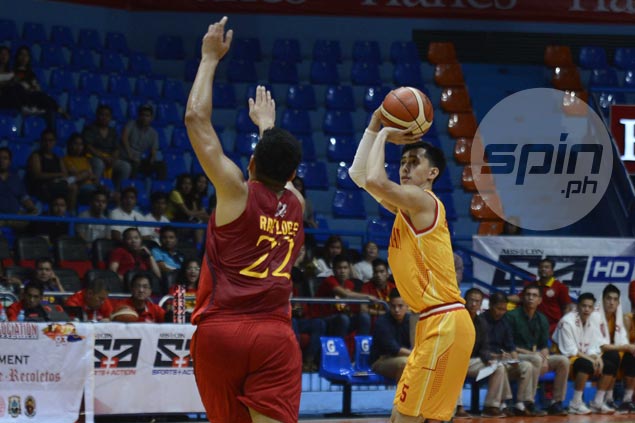 The Stags have Bulanadi to thank for in snapping their losing skid. Bulanadi caught fire from beyond the arc, hitting 4-of-8 including three in the third quarter, to lift San Sebastian to a 75-66 win over Mapua on Friday.
Jeremiah Taladua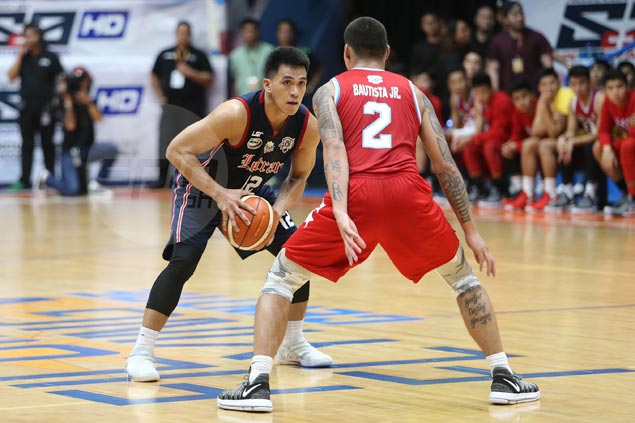 Like Ambohot, Taladua is one of Letran's transferees after playing for Lyceum two seasons ago. Standing at 5-foot-10 didn't prevent Taladua from posting a double-double when he scored 13 points and grabbed 11 boards in the Knights' victory over Arellano.
Clint Doliguez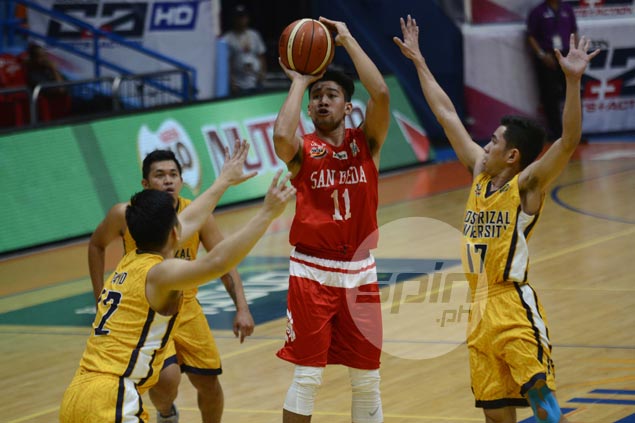 San Beda's top star Robert Bolick was in sick bay, but fortunately Doliguez stepped up when the Red Lions needed it most. With Bolick not in game shape and three other players in the hospital, all due to a bum stomach, Doliguez topscored for San Beda with 22 points while connecting on 4-of-6 from three-point range in the Red Lions' 54-48 win over Jose Rizal University that solidified their hold of second place with a 5-1 win-loss record.
Rey Nambatac
The Knights went undefeated in Week 4 and hiked their record to 3-3, thanks to Nambatac's scoring explosion. Becoming the first 30-point man this season in the NCAA, Nambatac went berserk in front of home fans when he scored 31 points in Letran's 92-78 win over College of Saint Benilde. Nambatac also grabbed 11 rebounds in giving Letran fans a game to remember before he calls it a collegiate career and moves to the PBA.