IN his three-year stint with Letran, former head coach Jeff Napa has always been considered as an outsider by a lot of people in the proud community.
So it was surprising to see Napa, who was heavily chastised until his unceremonious exit, still help out the team in whichever way he can.
As the Knights collected their 18th banner in the NCAA, it was no less than his successor - Bonnie Tan who gave Napa the credit he deserves for building this team up.
"Mga player niya 'to! Mga player niya 'to!" Tan said screaming, moments after Letran sealed the deal with an 81-79 win over San Beda in Game Three.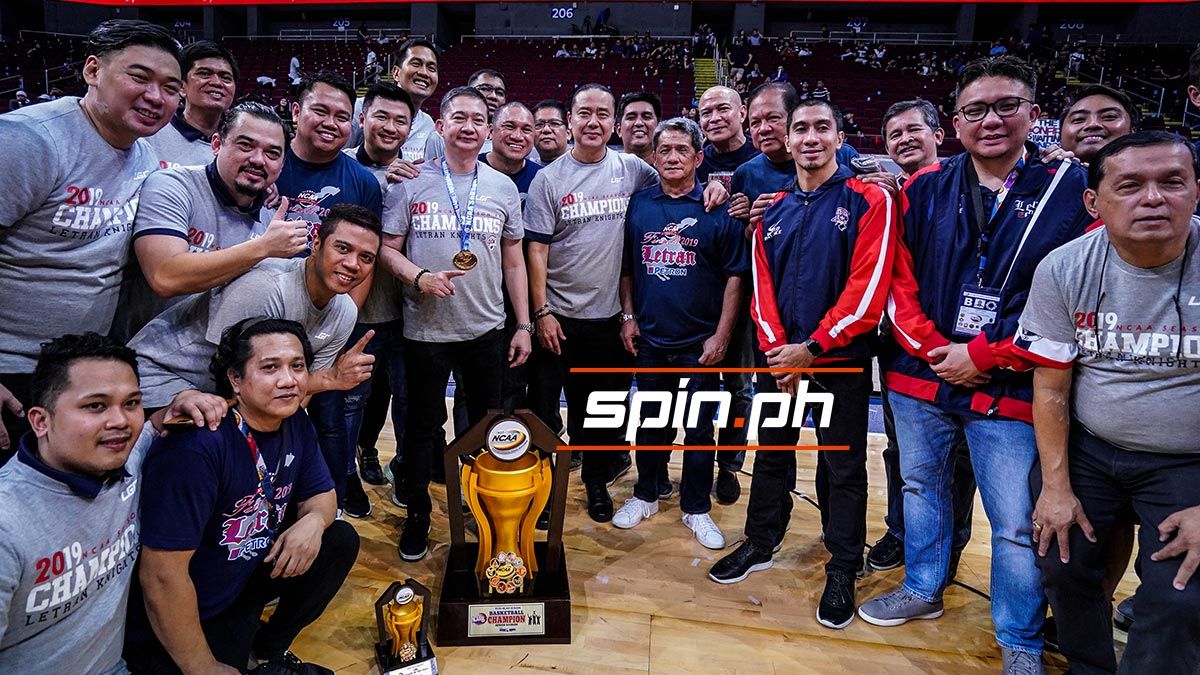 Continue reading below ↓
Recommended Videos
For Napa, there is really no question as to why he is doing it.
The three-time UAAP juniors champion coach is certainly the most active among Tan's 'super friends', as at one point, he was seen holding the whiteboard while giving instructions to the players from the stands.
He may have never been considered as a "Letranite" by many, but to him, the team will always be his family.
"The whole team always welcomes me, especially coach Bonnie, may constant communication kami lalo na regarding sa players," Napa said.
"Iba na rin kasi yung relationship na nabuo namin kaya kahit wala na ako, nandoon pa din ang puso ko," he added. "Para sa kanila yun kaya hindi ako nag-dalawang isip na tulungan si coach Bonnie."
While Napa's stint with Letran was not all that fruitful, it was certainly hampered by things that he cannot control.
His first year was rocky, to say the least, as Bong Quinto and JP Calvo almost moved to another school days before the NCAA opened.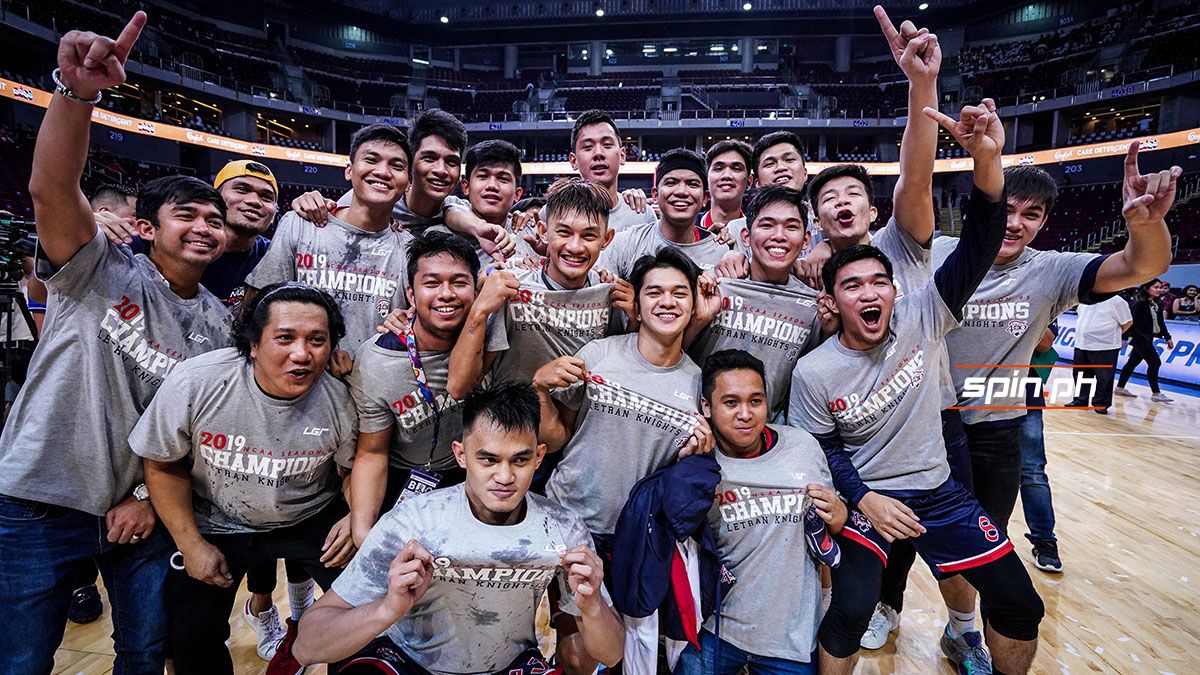 They missed the Final Four again the following year, though a lot of that can be attributed to the injury of forward Jeo Ambohot who missed seven crucial games in the second round.
They finally made the Final Four in his last year, and they looked poised to pull the upset on the Lyceum Pirates before Calvo went down with an injury and all hell broke loose for the Knights.
Regardless of the results - it was during Napa's time where the Knights' recruitment program picked up.
Napa managed to snag so-called "outcasts" from other schools, and turned them into players who will later be an integral part of this championship run.
From UE's Bonbon Batiller and Fran Yu, to La Salle's Larry Muyang and St. Benilde's Christian Fajarito, it was Napa and Letran who opened doors to these players and gave them a second chance.
And while the distinction of being an NCAA champion won't be his, the true gratification for Napa comes from seeing these players, these "outcasts" as champions.
"Yung makita yung mga bata na nag-champion, as a coach yun ang gusto mo makita sa kanila, makuha yung championship," Napa stated.
"Yung mga kinukuha ko dati eh, outcast yan from different schools. Letran lang ang nagbigay ng opportunity makabalik, syempre with the full support of SMC and boss Al Chua."