THE NCAA has seen a bevy of players who used MVP seasons as a springboard to great PBA careers. Recent college stars like Calvin Abueva, Scottie Thompson, and Raymund Almazan to now PBA legends Alvin Patrimonio and Samboy Lim became household names, thanks to the country's oldest collegiate league.
Sadly, there are also a few players whose MVP careers in the college ranks didn't translate into successful PBA careers. Here are a few of them in recent times: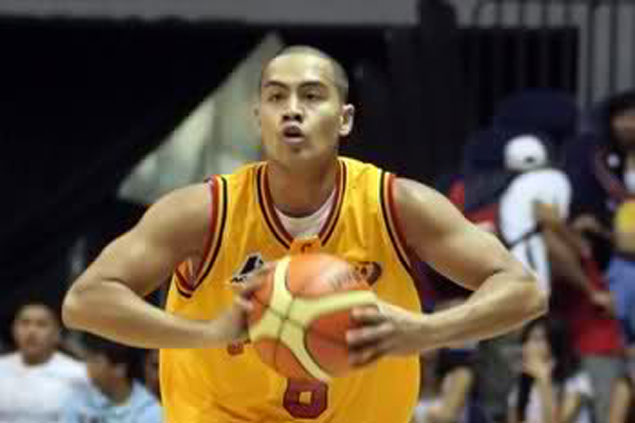 KELVIN DELA PENA
Until Allwell Oraeme came along, Dela Pena was the last Mapua Cardinal to win an NCAA MVP in 2007. The athletic two-guard, however, struggled in the PBA where he only played for two seasons with Alaska and averaged only 1.1 points per game in nine outings.
JAY SAGAD
The 2005 NCAA MVP had an impressive amateur career and was even made a direct-hire by expansion team Welcoat when the Dragons entered the PBA in 2006. The College of Saint Benilde standout's pro career, however, lasted only one season where he averaged 2.9 points in nine games.
NANI EPONDULAN
The Jose Rizal College standout captured the MVP plum in 2001 but never applied for the PBA draft after his days with the Heavy Bombers were done, spending the rest of his career in amateur leagues.
JOJO MANALO
A Perpetual Help standout, Manalo took the MVP in the 2000 NCAA season, but played just two seasons with Coca Cola and Talk 'N Text where he only averaged 2.2 points per outing before dropping off the radar. He is now based in the Middle East where he still plays in leagues organized by the Filipino community.
JESSE BARDAJE
Bardaje was the MVP when San Sebastian won the first of its five straight NCAA titles in 1993. Surprisingly though, he was unable to set foot in the big leagues like the PBA.
ERIC QUIDAY
The Perpetual Help standout won the 1989 NCAA MVP while playing alongside former Alaska star Bong Hawkins. But he only played two games with Shell in 1994 after suffering an injury that eventually ended his career.
TONY VALERIANO
Valeriano was part of the 1991 San Beda Red Lions squad that reached the finals against Benny Cheng and the Mapua Cardinals. He, however, was sidelined by an injury and the Cardinals beat the Red Lions for the NCAA crown. The injury, according to reports then, was a torn ACL and he never regained his form and never got to play in the PBA.