WHILE pre-tournament talk is focused on three-peat seeking San Beda and last-year's runner-up Lyceum, eyes are also on the courtside reporters for the 94th Season of the NCAA.
Here's a look at the new batch of courtside beauties:
Roxanne Montealegre
In her fourth year as a courtside reporter, Rox feels the same intensity and excitement when she started.
"This is where I started," she said. "I'm so thankful that I learned so much by covering this league."
Rox feels being a courtside reporter in the NCAA is a privilege, and says the most rewarding part of her job is being able to share athletes' success stories.
"Players come and go here sa NCAA but one thing remains is the grit and grind of the players at saka 'yung mga background stories nila are success stories," she said.
"Most of them are from the provinces talagang from the bottom and they made their way to the top so everytime I report it's a thrilling experience for me kasi I get to share their stories of success," she added.
Angelique Manto
From the UAAP to the NCAA, it wasn't that difficult for Angelique.
The former University of Sto. Tomas courtside says she feels right at home in the NCAA.
Continue reading below ↓
Recommended Videos
"The transition has been great, everyone has been so welcoming and accommodating," she said.
Angelique, however, will have to double her effort as she covers two teams in the NCAA.
"Ang magiging difference is every team is new for me so kailangan ko makilala sila ulit and now I have to cover two teams unlike before na I only have to cover my alma mater," she said.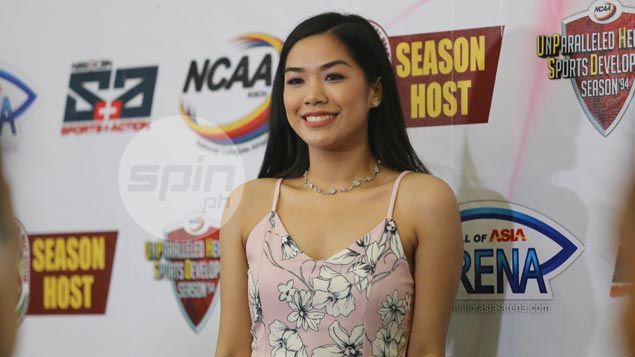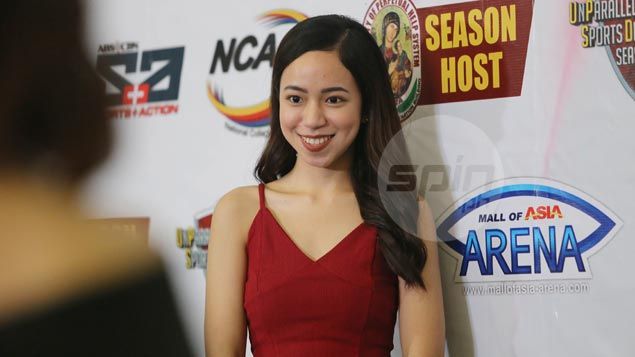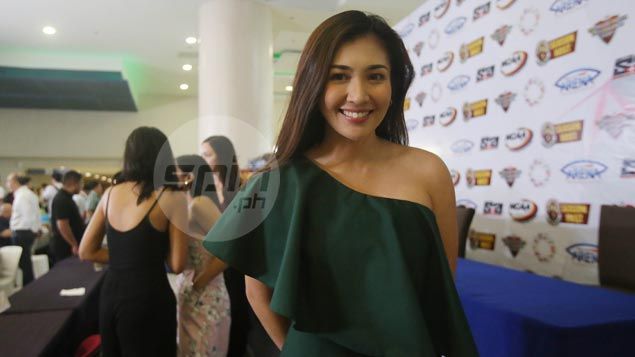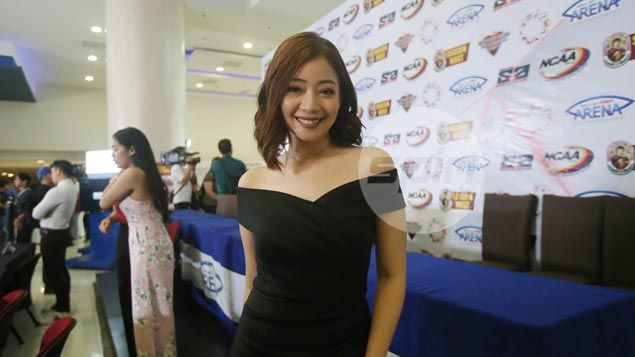 Aya de Quiroz
One of this season's new comers, Aya de Quiroz. juggles her time as media and entertainment management student at UA&P and as a student jock at RX 93.1.
Landing a spot as NCAA's courtside reporter is like hitting two birds with one stone for Aya.
"Broadcasting has always been my dream and I've always been immersed in sports kahit na I'm just home watching," she said.
"One of the (RX) jocks told me about the open call auditions. I gave it a shot and here I am super blessed to be right here," she added.
Although she's not from a NCAA school, her family, from her grandfather to her uncles, are fans of the big local collegiate leagues.
"Yung lolo ko and my uncles really do watch not just UAAP but also NCAA as well. My cousins are also avid fans. It's a family thing, sports really. In terms of being new to NCAA I'm very familiar naman," she said.
Chase Orozco
Chase has been involved in sports person since she was young, winning a badminton tournament in sixth grade and was MVP during her third year in high school at Dominican School Manila and she fell just short in her bid to make the University of Sto. Tomas women's volleyball team.
Now that's she on the other side, she looks forward to learn new things.
"Ako kasi nandoon po talaga ang hunger na matuto ako not only from the courtside reporters but also from the analysts, the anchors, and what I'm really looking forward to talaga is talagang nag-improve po halos lahat ng teams," she said.
"I'm really excited sa games as well as 'yung mga makakatrabaho ko po not only sa on cam pero sa mga makakasama ko off cam," she added.