JAYCEE Marcelino pulled Lyceum to its third straight win, downing St. Benilde, 85-83, Friday in the NCAA Season 95 seniors' basketball tournament at Filoil Flying V Centre in San Juan.
The third-year guard unloaded eight of his 22 points in the fourth quarter as he anchored the Pirates' 13-3 run to erect an 82-73 lead in the final 1:23 after the Blazers took the 70-69 edge early in the payoff period.
"We struggled a bit in the first half but we were able to pick it up. We just focused on making stops," said coach Topex Robinson.
Mike Nzeusseu added a double-double with his 14 points and 10 rebounds, while Nino Ibanez got 11 points and seven boards in the victory.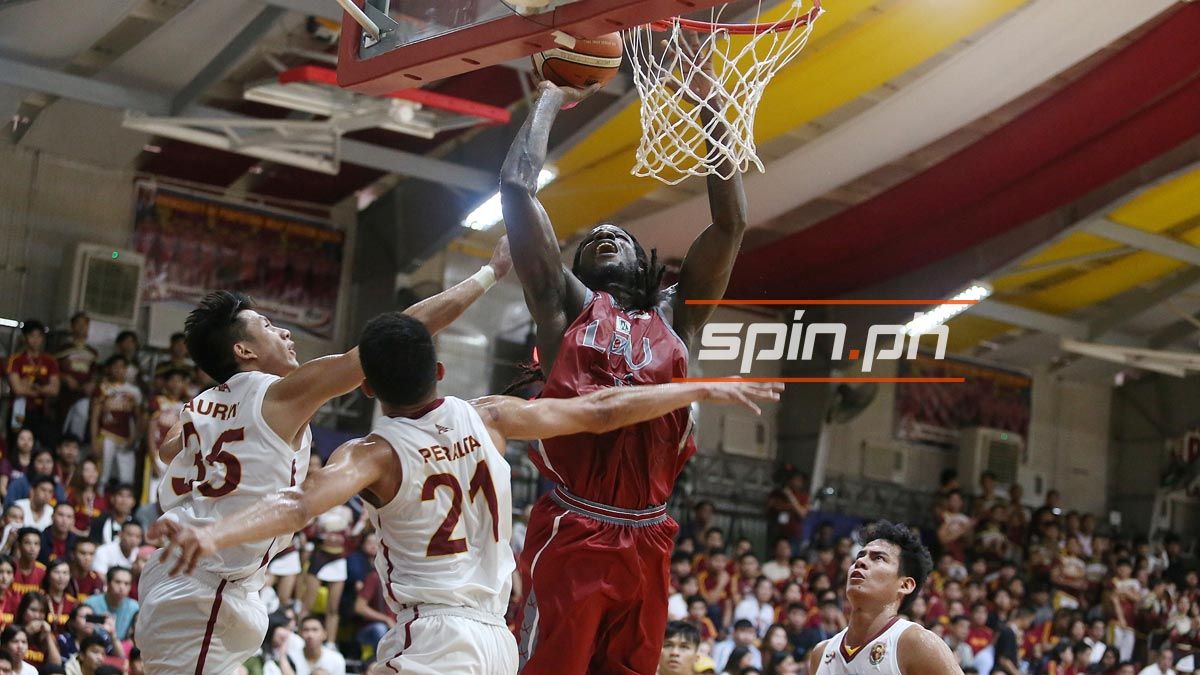 ADVERTISEMENT - CONTINUE READING BELOW ↓
Lyceum rose to solo second at 9-3, but Robinson refuses to be content seeing the still-shaky nature of his side's play in the second round.
"The challenge for us is to always be consistent about it. We're not really looking at the next few games, but we just want to make sure that every opportunity that's given to us, we'll make the most out of it," he said.
Unique Naboa and Kendrix Belgica, though, kept the fire burning for St. Benilde late and cut the lead down to just four, 84-80, but time just wasn't on the Blazers' side as they bowed to their third consecutive loss.
St. Benilde fell to a 6-5 card and suffered its fifth loss in six outings.
That setback spoiled a triple-double performance from Justin Gutang, who had 12 points, 10 rebounds, and 10 assists.
Naboa topscored for the Blazers with 15 points, while Belgica had 12 points, seven boards, and two steals in the defeat.
The Scores:
LYCEUM 85 -- Jc. Marcelino 22, Nzeusseu 14, Ibanez 11, David 9, Jv. Marcelino 6, Tansingco 6, Caduyac 5, Navarro 5, Santos 5, Yong 2, Guinto 0, Valdez 0.
ST. BENILDE 83 -- Naboa 15, Belgica 12, Gutang 12, Nayve 10, Carlos 9, Young 9, Flores 4, Haruna 4, Dixon 3, Leutcheu 3, Lim 2, Lepalam 0.
Quarters: 16-14, 39-41, 69-66, 85-83.