LYCEUM remains the hump Letran couldn't hurdle as Jaycee Marcelino towed his side to a 97-90 victory Friday in the NCAA Season 95 seniors basketball tournament at Filoil Flying V Centre in San Juan.
The former Rookie of the Year came alive in the second half, scoring 20 in the final two quarters to cap off his career-best 25 points, to go with three rebounds and two assists, and more importantly, held off the Knights after the game was tied at 75 with 7:04 to play.
Marcelino buoyed the 8-2 Lyceum blitz that made it an 83-77 affair with 5:07 remaining, before Raymar Caduyac and Mike Nzeusseu joined in late to secure the win.
"Yesterday lang siya bumalik. He just played his heart out today," lauded coach Topex Robinson of Marcelino, who was recovering from flu after being on the shelf for the past week.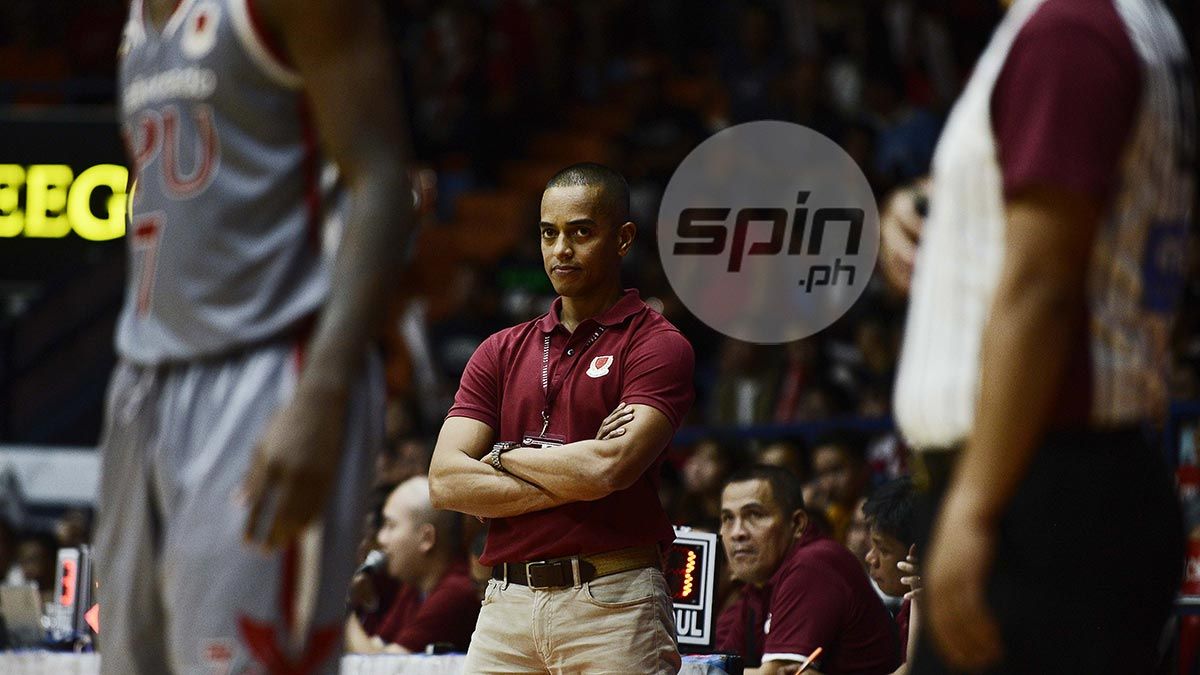 Caduyac added 20 points, five rebounds, four assists, and two steals, while Nzeusseu got 16 points, nine boards, two dimes, and one block.
ADVERTISEMENT - CONTINUE READING BELOW ↓
Nino Ibanez added had 12 points, four assists, and two rebounds, as Jayson David had 11 points and four boards in the win.
Lyceum remained at second with its 10-3 card with this fourth straight win, while sending Letran down to a 9-5 card.
Kurt Reyson had a career-best 20 points, two rebounds, two steals, and one assist for the Knights, as Larry Muyang got 16 points and four boards.
The Scores:
LYCEUM 97 -- Jc. Marcelino 25, Caduyac 20, Nzeusseu 16, Ibanez 12, David 11, Tansingco 4, Pretta 3, Jv. Marcelino 2, Valdez 2, Guinto 2, Santos 0, Navarro 0.
LETRAN 90 -- Reyson 20, Muyang 16, Ular 14, Caralipio 8, Batiller 7, Ambohot 7, Balanza 6, Olivario 4, Javillonar 4, Mina 3, Yu 1, Pambid 0.
Quarters: 23-20, 40-44, 71-66, 97-90.