MIKE Nzeusseu rescued Lyceum in the clutch as he dropped the game-winning layup to lift the Pirates to a pulsating 87-85 victory over the Altas on Thursday in the NCAA Season 95 seniors basketball tournament at the Perpetual Gym in Las Pinas.
The Cameroonian big man was at the right place at the right time for the Pirates as he caught a desperation pass from Jayson David on the baseline and gently bucketed the winner with 0.9 seconds remaining.
Jayvee Marcelino then averted disaster for Lyceum as he blocked Edgar Charcos attempts from the three-point line as time expired.
Nzeusseu had 18 points and 10 rebounds as the Pirates stretched their winning run to four to improve to 5-1.
Raymar Caduyac added 14 points, five boards, four assists and two steals.
Jaycee Marcelino contributed 13 points, seven rebounds and four dimes, while twin Jayvee had nine points, four assists and three boards, on top of his game-icing defensive stop.
"It's really a challenge going here, but we have to make this memorable for us," said Lyceum coach Topex Robinson. "We just told them about being legendary, going through hardships and trials and us working together."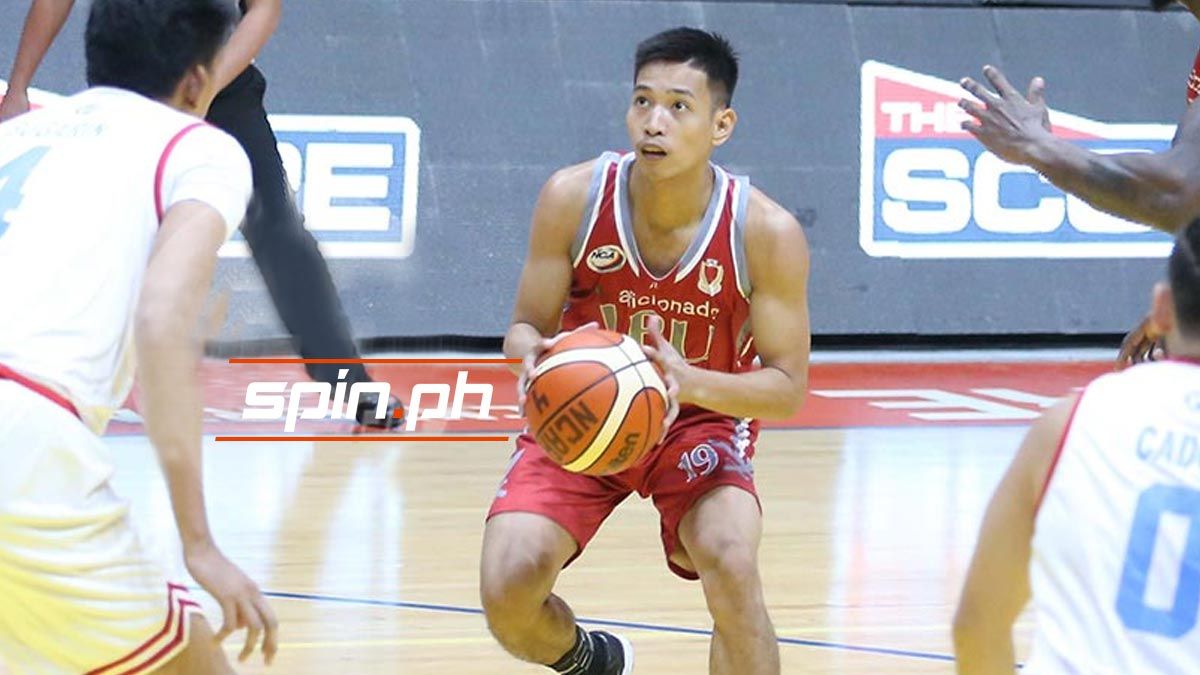 Continue reading below ↓
Recommended Videos
Lyceum had a 13-point advantage, 74-61 entering the fourth, but Jeff Egan rallied Perpetual back, tying the game at 85 with a fastbreak layup in the last 2:06.
That, however, proved to be the Altas' last hurrah as Charcos and Kim Aurin both missed their potential go-ahead baskets, and Nzeusseu delivered the winner.
"Jayson could have easily taken the shot and be the hero, but that's what special about this team. Everybody's just trying to make everybody look good. They trust each other," said Robinson.
Charcos topped the skidding Altas with 16 points and six assists, while Ben Adamos got 15 points and six boards.
Jielo Razon had 13 points, eight rebounds, five assists and two steals, as Egan had 13 points and two dimes for the Altas.
Perpetual has now lost four of its last five games to drop to 2-4.
The scores:
Lyceum 87 - Nzeusseu 18, Caduyac 14, Jc. Marcelino 13, Jv. Marcelino 9, Tansingco 8, Valdez 8, David 7, Santos 5, Navarro 3, Guinto 2, Ibanez 0, Yong 0, Pretta 0, Remulla 0.
Perpetual 85 - Charcos 16, Adamos 15, Razon 13, Egan 13, Aurin 7, Peralta 6, Barasi 4, Tamayo 3, Martel 2, Cuevas 2, Lanoy 2, Sevilla 2, Giussani 0.
Quarterscores: 25-16; 43-37; 74-61; 87-85.