LETRAN turned on the jets in the fourth quarter to get back at San Sebastian with a 99-82 victory Friday in the NCAA Season 95 seniors basketball tournament at the Filoil Flying V Centre in San Juan.
Jerrick Balanza sparked the Knights' fourth-quarter assault, staging a 14-2 run that swung the game from a close 70-65 lead to an 84-67 advantage with 6:28 remaining.
Letran found little trouble from that point on, extending the lead to as high as 22 to emphatically halt San Sebastian's five-game win streak and redeem itself from its 102-101 overtime loss to the Golden Stags last August 20.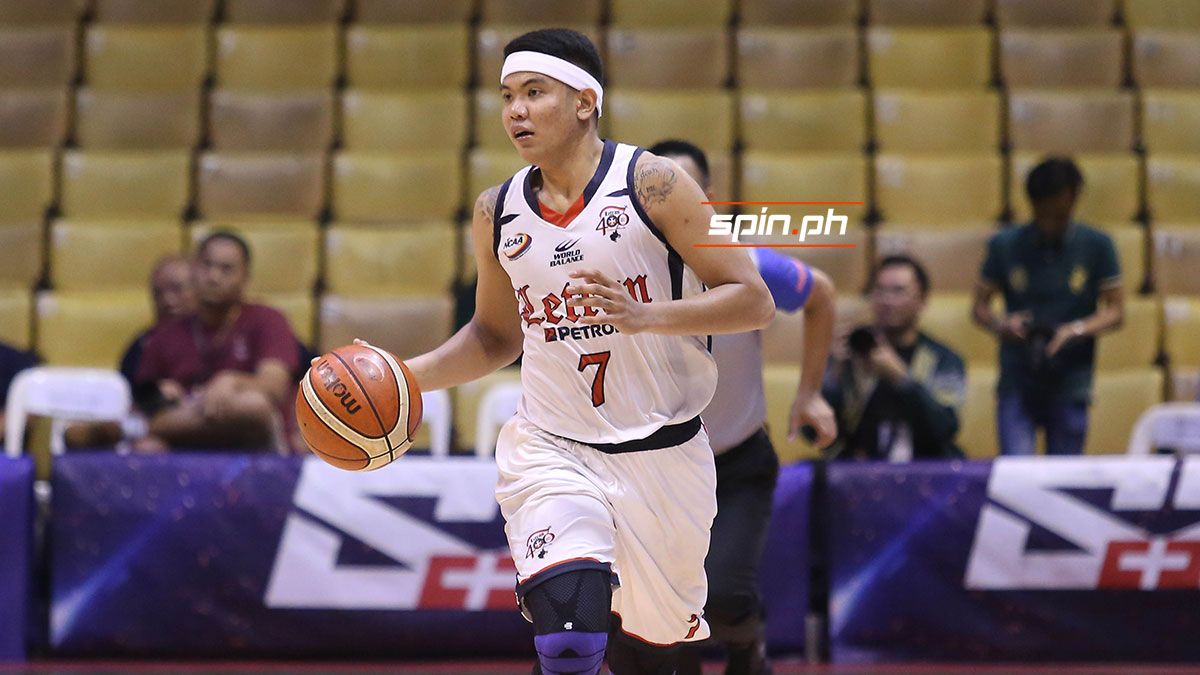 "Yun yung motivational factor namin. We're coming from a bad loss, walang ibang pwedeng ibang sabihin kundi to play hard good defense going to the next game para makabawi," said coach Bonnie Tan as his wards also bounced back from a bitter 105-101 double overtime loss to Mapua last week.
ADVERTISEMENT - CONTINUE READING BELOW ↓
The Knights improved to an 8-4 record to cop third place in the standings, ahead of their clash against St. Benilde and Lyceum next week.
Larry Muyang led Letran with 15 points and seven rebounds, while Bonbon Batiller also poured 15 points, four boards, and three assists.
Balanza also racked 12 points, three rebounds, and three assists for the Knights, Fran Yu got 12 points, six dimes, and two steals, and Jeo Ambohot completed the five-man attack with his 11 points and seven boards.
Allyn Bulanadi paced San Sebastian with 20 points, four rebounds, four steals, two assists, and one block.
Alvin Capobres got 16 points and eight boards, while JM Calma and Rommel Calahat both scored 10 in the defeat that sent the Golden Stags to a 7-4 card.
The Scores:
LETRAN 99 -- Muyang 15, Batiller 15, Yu 12, Balanza 12, Ambohot 11, Caralipio 8, Ular 7, Mina 7, Olivario 4, Sangalang 4, Balagasay 2, Javillonar 2, Reyson 0, Guarino 0, Pambid 0.
SAN SEBASTIAN 82 -- Bulanadi 20, Capobres 16, Calma 10, Calahat 10, Ilagan 8, Desoyo 6, Sumoda 5, Isidro 4, Tero 3, Villapando 0, Altamirano 0, Cosari 0, Loristo 0, Suico 0.
Quarters: 27-23, 48-49, 70-65, 99-82.