LETRAN pulled off a tight 82-80 overtime win over Perpetual on Friday to extend its win streak to three in the NCAA Season 95 seniors basketball tournament at Filoil Flying V Centre in San Juan.
Bonbon Batiller fired 22 points, two assists and one rebound, getting the crucial split with 4.6 seconds remaining to extend the lead to two.
Jielo Razon had a shot to force another overtime, but his baseline jumper clanked off the rim as the final buzzer sounded.
"A win is a win, two points, but we still need to learn how to close out games," lamented coach Bonnie Tan.
Continue reading below ↓
Recommended Videos
Renato Ular also stepped up and came up with 19 points and 13 rebounds, making a pair of putbacks in the extra period as the Knights engaged in a see-saw battle against the Altas.
Larry Muyang just missed out on a double-double with 10 points and nine rebounds, while Jeo Ambohot got nine points, 13 boards, three assists and two blocks.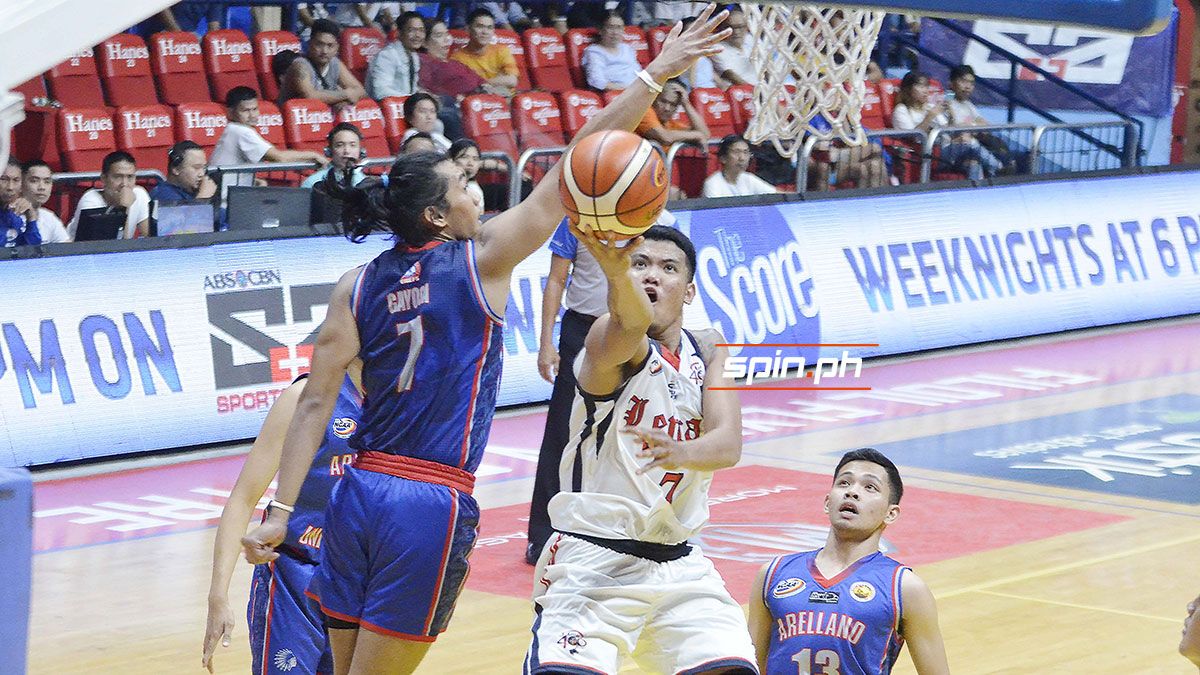 Letran wasted a chance to finish the match early but lost a four-point lead, 70-66, in the final 1:17 after a big Jerrick Balanza triple.
Ben Adamos split on his freebies, before Edgar Charcos nailed a huge left corner trey with 4.1 ticks left in the fourth quarter to knot the game at 70.
Balanza had a shot to win the game, but missed his 3-point attempt at the end of regulation.
Perpetual suffered back-to-back losses to drop to 1-2.
Charcos paced the Altas with 15 points, 10 assists and eight rebounds, as Tonton Peralta got 14 points and two boards.
The scores:
Letran 82 - Batiller 22, Ular 19, Muyang 10, Ambohot 9, Balanza 9, Caralipio 5, Sangalang 5, Yu 2, Olivario 1, Mina 0, Reyson 0, Pambid 0, Javillonar 0.
Perpetual 80 - Charcos 15, Peralta 14, Sese 13, Adamos 12, Aurin 11, Razon 11, Sevilla 2, Egan 2, Lanoy 0, Tamayo 0, Giussani 0, Barasi 0, Cuevas 0.
Quarterscores: 11-17; 33-30; 56-48; 70-70; 82-80.