JERRICK Balanza vowed his final collegiate game will be a memorable one.
He proved true to his word on Tuesday in front of 19,876 fans at Mall of Asia Arena as Letran ruled the NCAA Season 95 seniors basketball finals with a gutsy 81-79 Game Three victory over dethroned champion San Beda.
Balanza, a gangly rookie when Letran last won the championship in 2015, made sure to end his collegiate career the same way he started it, drilling the big three-pointer with 1:29 left that gave his side a 79-73 spread.
After the Red Lions made one final push to get within two, the Tondo-born winger made the game-saving stop against Evan Nelle to cap a 27-point, seven-rebound, five-assist performance in his final game for the Knights.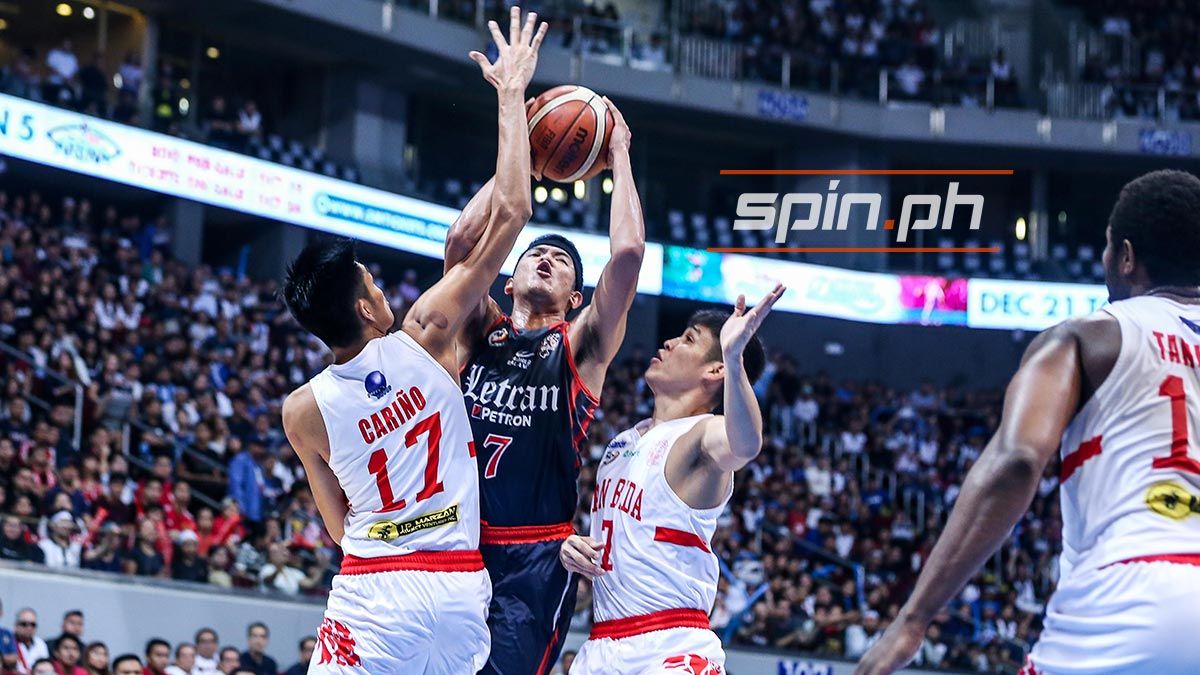 Continue reading below ↓
Recommended Videos
It was an amazing display of heart and guts for Balanza, who survived a life-threatening brain injury last season and returned better than ever. He went 5-of-9 from beyond the three-point arc in the winner-take-all Game 3.
Bonbon Batiller, his fellow senior who flubbed what could have been the go-ahead bucket late in Game Two, atoned for that miscue with his own magnificent 19-point performance in the title-clinching victory.
And how fitting it was that Fran Yu, the young guard who stepped up his game in the playoffs, was the one to wave goodbye to the Red Lions after burying two crucial freebies with 15.9 seconds remaining.
He was later named Finals MVP.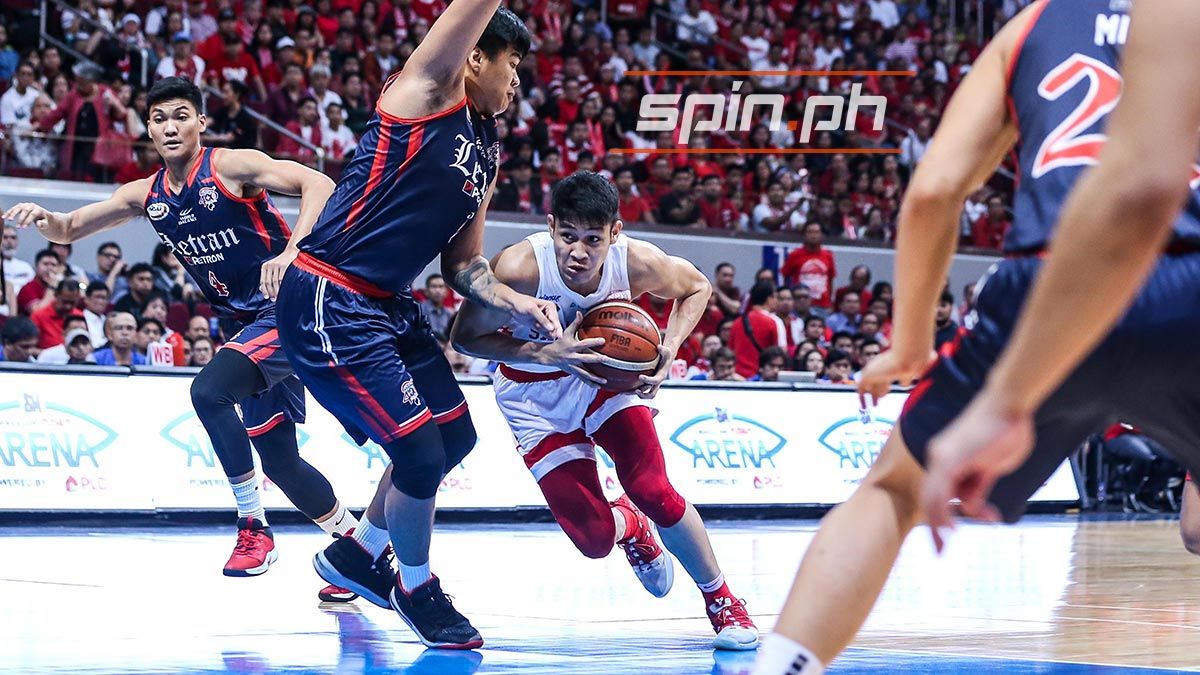 San Beda was not the defending champion for nothing, with the ever-steady Nelle keeping it alive with a huge trey from way, way out in the last 15.9 seconds to cut the lead down to two points.
Season MVP Calvin Oftana then pulled off a big stop, forcing a jump ballon Yu with 5.4 seconds left to give the Red Lions the possession back. But Balanza saved the day for the Knights with a block on Nelle.
It was Letran's 18th NCAA title, made more sweeter that it came at the expense of rival San Beda's quest for a four-peat bid.
Yu contributed eight points, seven assists, five rebounds, and three steals, while Ato Ular also stepped up with nine points and nine boards to hand coach Bonnie Tan his first championship in the NCAA.
Cameroonian Donald Tankoua, who was playing his last year with a league that will ban foreign players starting next season,unloaded 22 points and seven rebounds to lead San Beda.
Oftana also had his share with 18 points and eight rebounds, yet flubbed what could have been the game-tying triple that led to Yu extending the cushion to five late.
Nelle recorded 11 points, nine rebounds, and six boards, while James Canlas got 11 points and seven boards to his name.
The scores:
LETRAN 81 - Balanza 27, Batiller 19, Ular 9, Yu 8, Muyang 6, Mina 6,Caralipio 4, Ambohot 2, Balagasay 0, Olivario 0, Javillonar 0, Sangalang 0.
SAN BEDA 79 - Tankoua 22, Oftana 18, Canlas 11, Nelle 11, Doliguez 11, Carino 3, Soberano 3, Bahio 0, Abuda 0, Visser 0.
Quarters: 26-24, 44-38, 69-59, 81-79.