BANDANA Bros can be Splash Bros too, if James Canlas would be asked.
The Fil-Canadian sophomore likened his partnership with Evan Nelle with San Beda to that of the Golden State Warriors' decorated duo, especially seeing how tough the competition is this NCAA Season 95 seniors basketball tournament.
"We're like the Splash Bros. Evan is (Stephen) Curry and I'm Klay (Thompson)," he said.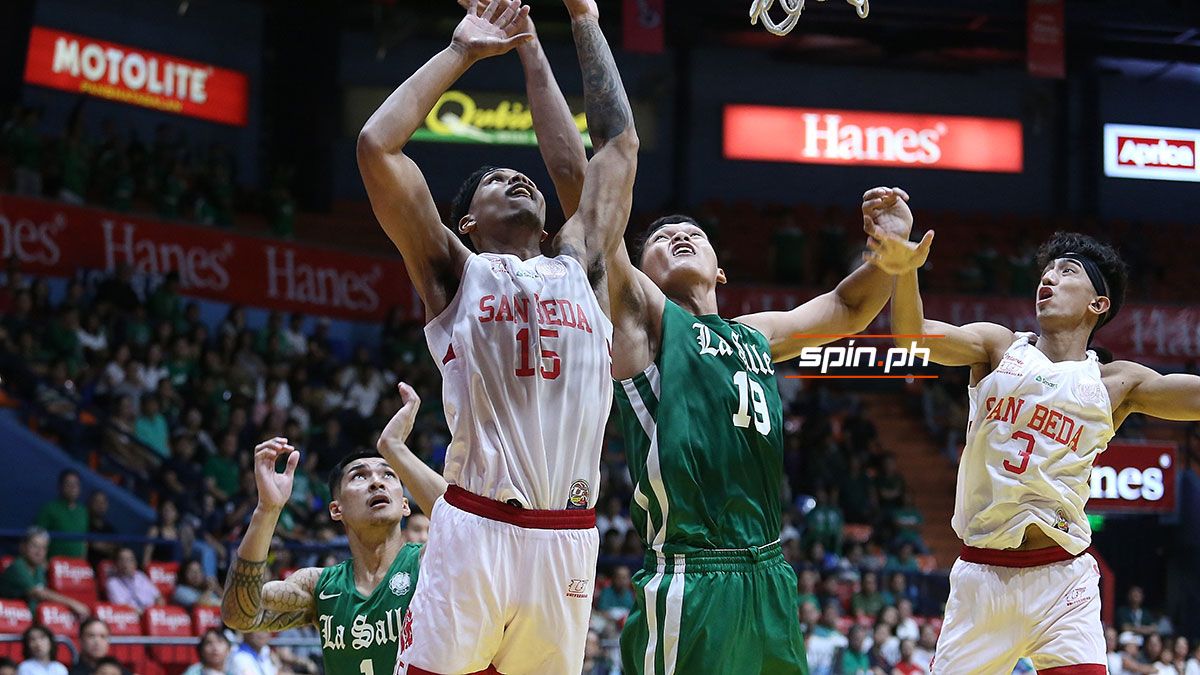 That analogy couldn't be more apt especially with other squads churning out NBA comparisons of their own.
Just last week, San Sebastian coach Egay Macaraya said that his 1-2 punch of RK Ilagan and Allyn Bulanadi equates to James Harden and Russell Westbrook, the newly-reformed duo which will see action for the Houston Rockets this year.
Continue reading below ↓
Recommended Videos
And how fitting is it that San Beda and San Sebastian will try each other's mettle on Friday in an early collision of top contenders.
That's certainly a challenge for Canlas as this will be a perfect chance for the young Red Lions backcourt that they are indeed among the best the league has to offer a year removed from the graduation of leaders Robert Bolick and Javee Mocon.
"We'll play extra hard against Baste and do what we do every single game, just come out and show up. Me and Evan, we're just gonna keep on shooting and play as a team," he said.
"We want to prove something to everyone that we're still a winning team without Bolick and Mocon. We're still sophomores, but we just want to improve every single game and show what we can do every game."