FRANKIE Lim is focusing only on the things he can control as University of Perpetual Help pressed its bid for a place in the Final Four in the face of an eligibility row.
The Altas were business as usual while in the midst of an eligibility controversy, stretching their streak in NCAA Season 94 to five games following an 85-77 overtime win over San Sebastian on Thursday at the Filoil Flying V Arena.
"We're the wrong persons to ask. I would suggest that you talk to our Mancomm (Management committee) representative Frank Gusi, he will give you all the information you want," said Lim when asked about .
The four-time NCAA champion coach was only signed by Perpetual in December of 2017, months after the holding of the Manila Basketball Tournament where Altas players serving residency reportedly played in breach of league rules.
"Ang makakasagot ng maigi niyan si Frank. They know everything. Kasi kailan lang ako dumating, it's gonna be unfair for you guys if I lie to you," he added.
ADVERTISEMENT - CONTINUE READING BELOW ↓
On the court though, the Altas showed little sign they are distracted by the issue.
Down by five with under two minutes remaining in the game, the Altas forced overtime with a late charge capped by an Edgar Charcos three-point play.
The Altas opened the extension with a 12-2 run to break the backs of the Stags and roll to an impressive character-defining victory.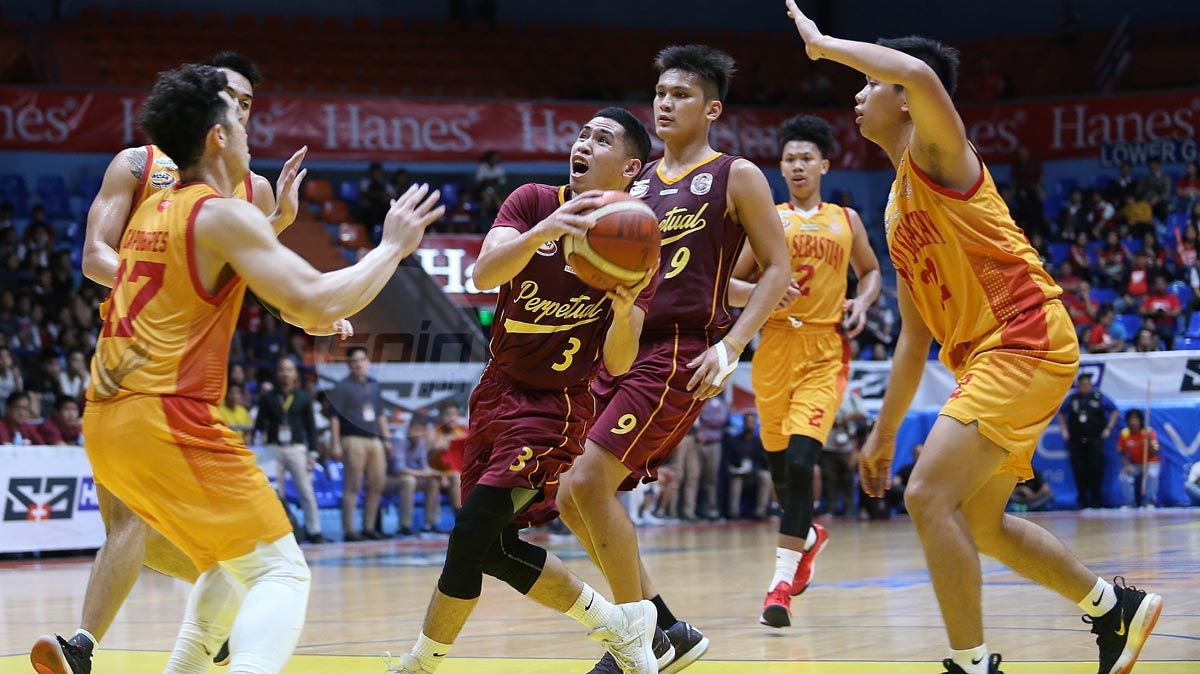 ADVERTISEMENT - CONTINUE READING BELOW ↓
For Lim, it's all about making the boys to focus only on the things that they can control.
"Talk to them. Show them the big picture and we're not just here for the Final Four," said Lim when asked how he kept his players focused.
"Don't forget, I have 11 new players and these guys haven't played in the finals or maybe even the Final Four. So I told them, 'Guys, you better embrace it, hindi lahat ng teams nabibigyan ng ganitong pagkakataon,'" Lim said