SAN Beda might have come away with a thrilling 79-76 win over Letran to equalize in the NCAA Season 95 Finals, but there was no question as to who the best player on the floor was on Friday night.
Fran Yu stood head and shoulders above everyone as he brought the Knights back to life after trailing by as many as 15 points early in the first quarter.
The 21-year-old finished with 23 points, 19 of which coming in the second half where he made six of his eight attempts from the field, four of which from rainbow country.
But his night was cut short as he got cramps on his left leg which later turned into a stomach cramp in the 3:41 mark of the fourth quarter, and the Knights up by six, 72-66.
"Fran Yu, just wow, we're just lucky he got cramps, that's why we got out momentum and got back into the game, " San Beda head coach Boyet Fernandez said. "I salute that guy."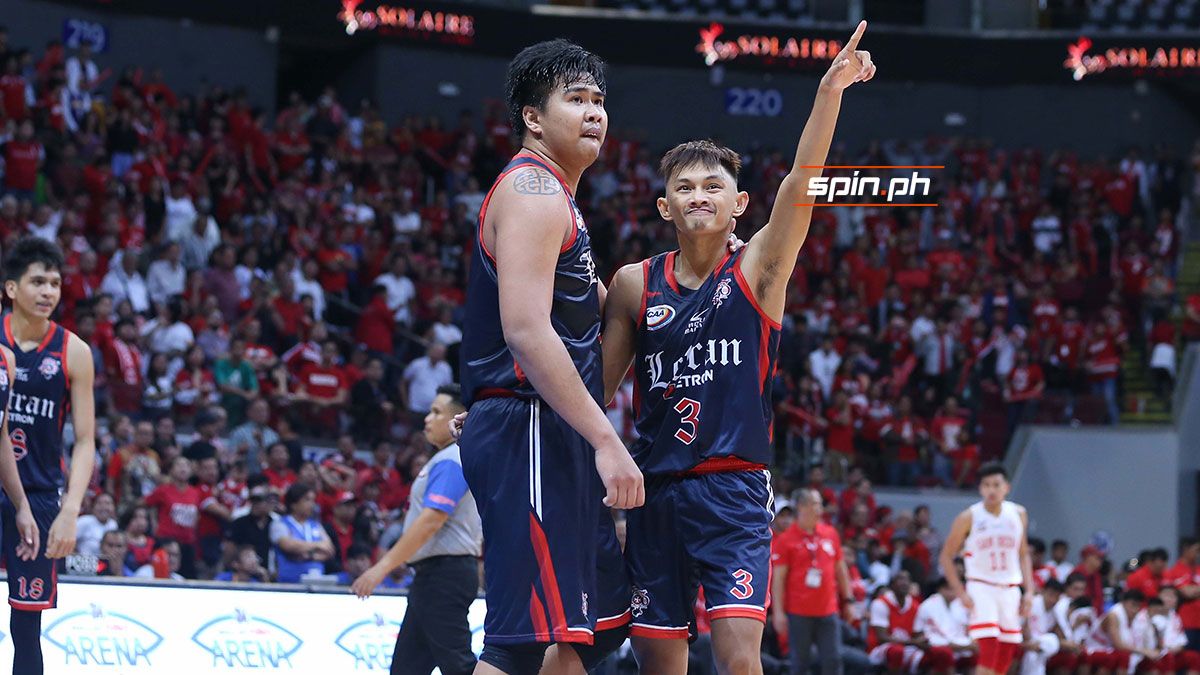 Continue reading below ↓
Recommended Videos
Rendered helpless at crunch time, Yu had no other choice but to watch as his team came a shot away from winning the title, but Bonbon Batiller missed a gimme which would have won them the title.
"Sana pumasok na lang yun para tapos na. Eh hindi pumasok. May Game 3 pa. Magpa-practice kami bukas," a dejected Yu said. "Masakit kasi wala akong natulong sa team nung dulo."
Yu also downplayed his hot-streak in the third period where he accounted for 14 of his team's 31 in the stretch.
Known as a lockdown defender and a pass-first guard, Yu said he only took what the defense gave him. It's just unfortunate that he couldn't sustain that until the very end.
"Nagpapapasok lang tira ko. Ganun lang naman talaga e. Pag mainit ka, tumira ka. Pag wala, dumepensa ka."
The playoffs has certainly been a showcase for Yu as he has averaged 17.6 points, 5.6 assists and four rebounds since their knockout game against Lyceum in the semifinals.
Win or lose, Yu has already proven himself to be one of the steadiest guards in college basketball today, evident when he received MVP chants from the Letran side of the 18,407 people in attendance at the Mall of Asia Arena.
But for the lanky, 5-10 guard - that will all go for naught if they don't bring the title back to Intramuros on Tuesday.
"Wala naman kasi di lang naman ako yun. Balewala yung individual (recognition)kung di namin makuha yung championship," Yu said.
"Lalaruin ko lang ano laro ko. Dedepensa muna tapos kung nakakashoot, titira."