FRAN Yu admitted he endured sleepless nights back when he was playing for University of the East, after he found himself the subject of ridicule over an action photo that spread on social media.
"Saang kanto napulot ang player na yan?" one netizen captioned the unflattering photo, to which another responded, "Namamasada yan, nagbreak lang."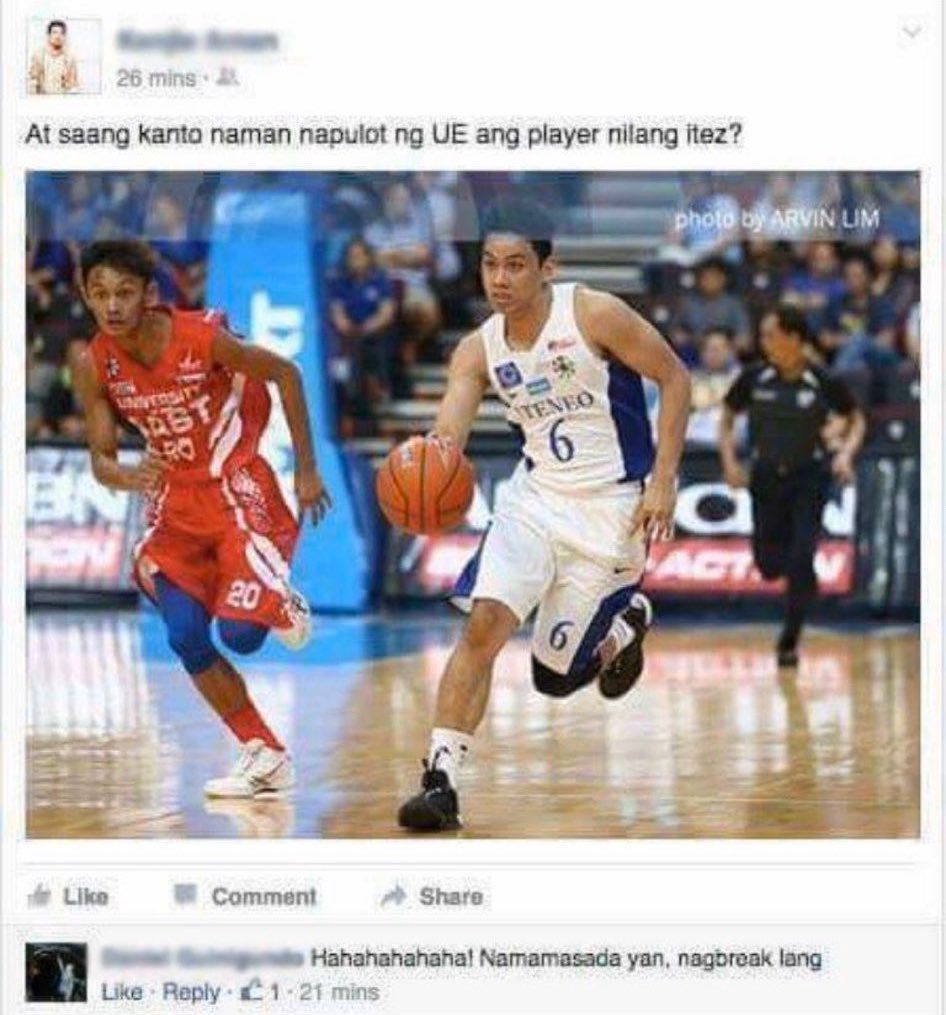 Those words, though tame to the naked eye, felt like stabs to the heart of Yu, who was then struggling to find his footing in the Red Warriors camp and felt worse after becoming the subject of cyberbullying.
"Dati di ako makatulog. Wala naman akong ginawa sa kanila, tapos gaganoonin nila ako," he admitted.
Well, this 'namamasada' kid has come a long way.
Finding a new home at Letran after a brief stay in Thailand, the 21-year old guard has distinguished himself not only as the best guard in the Knights lineup but also the best player in the NCAA Season 95 Finals.
The former high school star at Chiang Kai Shek took his game to another level in the finals, averaging 13.7 points, 6.0 assists, 3.3 rebounds, and 2.0 steals in three grueling games to help Letran wrest the title from San Beda.
He was voted Finals MVP.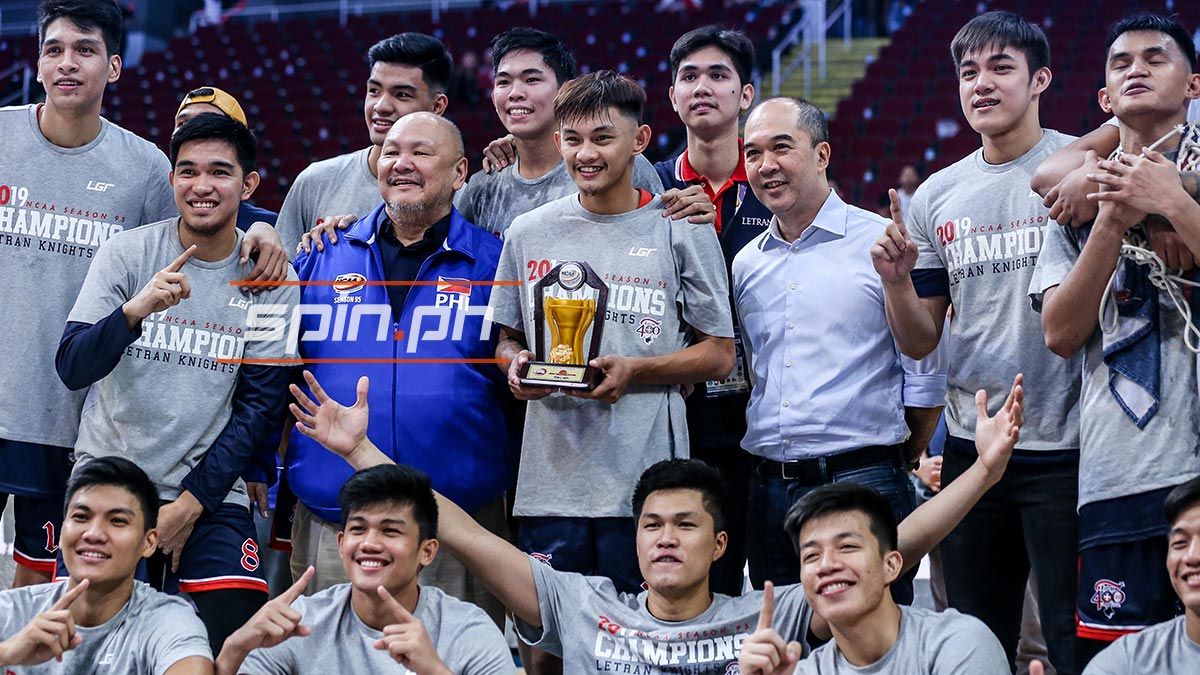 "Salamat kasi binigyan pa rin kami ng chance ni coach Bonnie (Tan)," said the 5-foot-10 Yu, who tallied eight points, seven assists, three rebounds, and three steals before waving goodbye to the Red Lions after his charities in the final 15.9 seconds of the Knights' 81-79 win on Tuesday.
"Sinusuklian ko lang yung tiwalang binibigay sa akin ng coaches ko," he added.
Asked what he would tell his critics now, Yu smiled and said, "Hi, I'm Fran Yu and we are champions."
"Gusto ko patunayan na dati inaasar niyo ko, ngayon champion na kami," the gutsy Letran guard added. "Mas masarap yung bawi namin, na ibalik yung paninira nila at ito, nagbunga dahil nag-champion kami."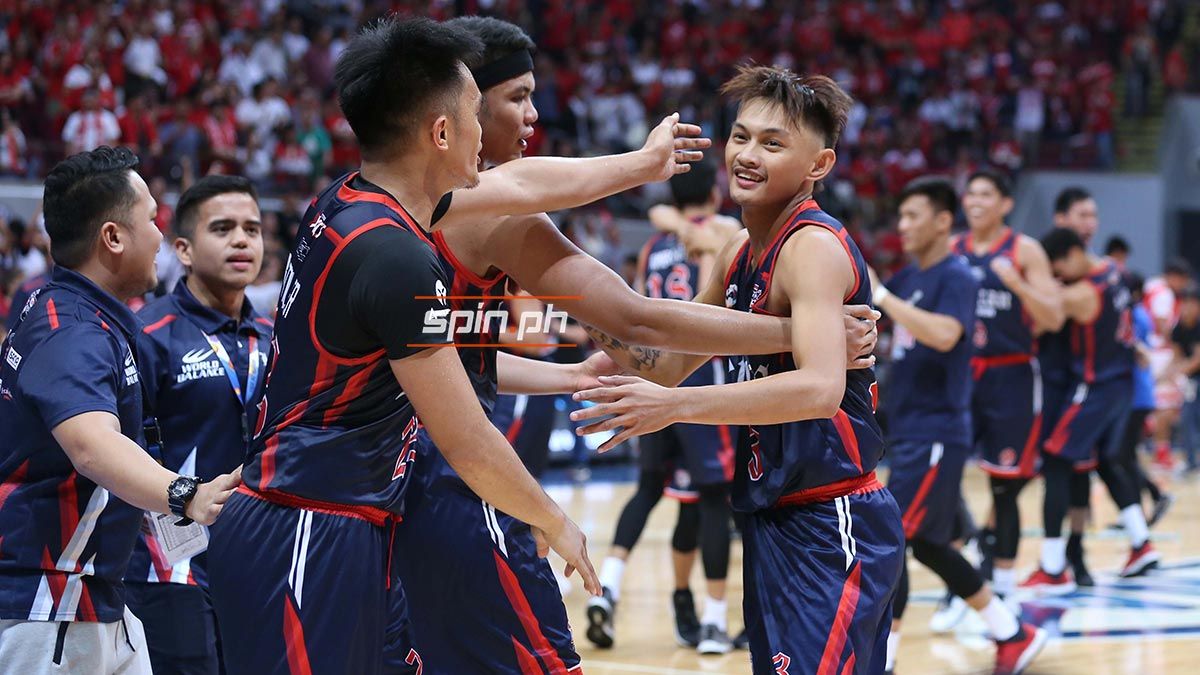 Recommended Videos