LETRAN sure took notice of Evan Nelle's stupendous tear so far in the NCAA Season 95 seniors basketball tournament.
And the scrappy Knights backcourt were up to the task, trying their best to get the sophomore San Beda court general out of his groove.
Sure enough, Nelle had a terrible time and committed eight turnovers in the affair, on top of a number of boneheaded plays that led to him dealing with foul trouble all game long.
"I got frustrated din. I got off the game, nawala ako sa momentum, and I got really frustrated sa mga fouls," he said, with his miscues overshadowing his 18-point, 7-rebound, and 3-assist performance.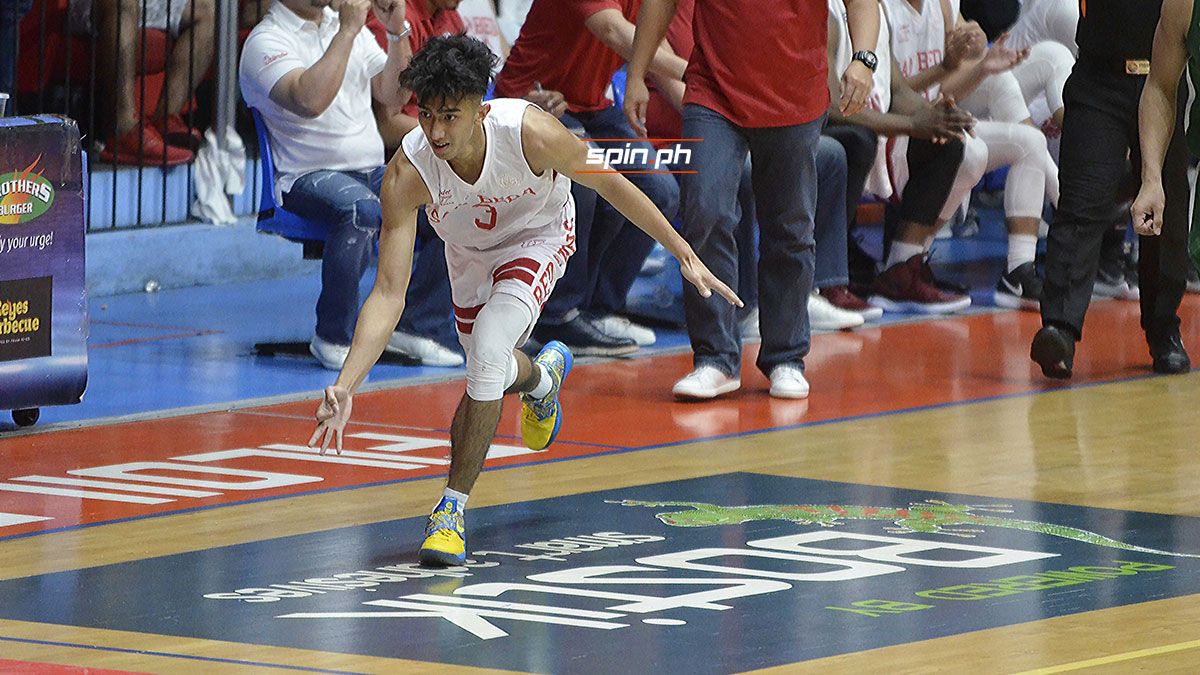 Continue reading below ↓
Recommended Videos
That almost led to the Red Lions' demise, with Nelle missing three of his four key free throws in the endgame, which could have iced the game for good, as well as a costly out-of-bounds turnover that kept the door wide open for the Knights.
Lucky for San Beda, its stingy defense was enough for it to pull off the 70-66 win on Saturday to remain unbeaten through five games.
Coach Boyet Fernandez, however, won't be one to point fingers to any of his players, especially on Nelle, and urged his 21-year-old playmaker to rise through the adversities that come from being a marked man.
"Sa totoo lang, I give credit to Letran's defense. Bakit? Binwisit nila si Evan eh, so nabwisit si Evan and I just told him that other teams will do that to you. So you just have to focus in the game kasi pag kinagat niya yung kalaban at mabwisit siya, masisira siya. Hindi naman masisira yung team, isa lang siya eh," he said.
Fernandez even went to as far as reminding Nelle why he was recruited to move up from the Red Cubs.
"I won't get him if he has no future. I saw the future with Evan and he's one of the best point guards right now in the amateur especially in college," he said.
"If he develops the way he develops right now, ang bilis eh. Hopefully he can sustain it, but he just has to stay calm. He's a good player and he's one of the best players of San Beda, but if he gets pissed off, then we have a problem already. So again, we just have to stay in his head and play his game, be mature about it. He knows it and he will get over it."
And Nelle took those words to heart.
"Nakakakilig din," he quipped, which drew laughs from Fernandez himself.
Turning serious, he shared: "All I can do is really work on it talaga. I have to be focused talaga at dapat walang nakaka-distract sa akin. I have to repay his trust, like kailangan mag-mature ako for the team for the sake na makuha namin yung championship para din kay coach."