EMILIO Aguinaldo College pulled the rug under Perpetual, 80-76, for its first winning streak in the NCAA Season 95 seniors basketball tournament Tuesday at Filoil Flying V Centre in San Juan.
Jethro Mendoza unfurled a career-high 22 points on a 5-of-9 shooting from deep, to go with three rebounds, two assists, and a steal as the Generals fought back from a 14-point first half deficit to stay alive in the Final Four race.
EAC's back-to-back wins allowed it to improve to 3-11, while sending Perpetual to its fifth straight loss to fall to 3-10.
"Actually, I told them the reason why we won against Baste is we stuck to our game plan. We cannot win by talent and skill. We have to stay with the team concept," said coach Oliver Bunyi.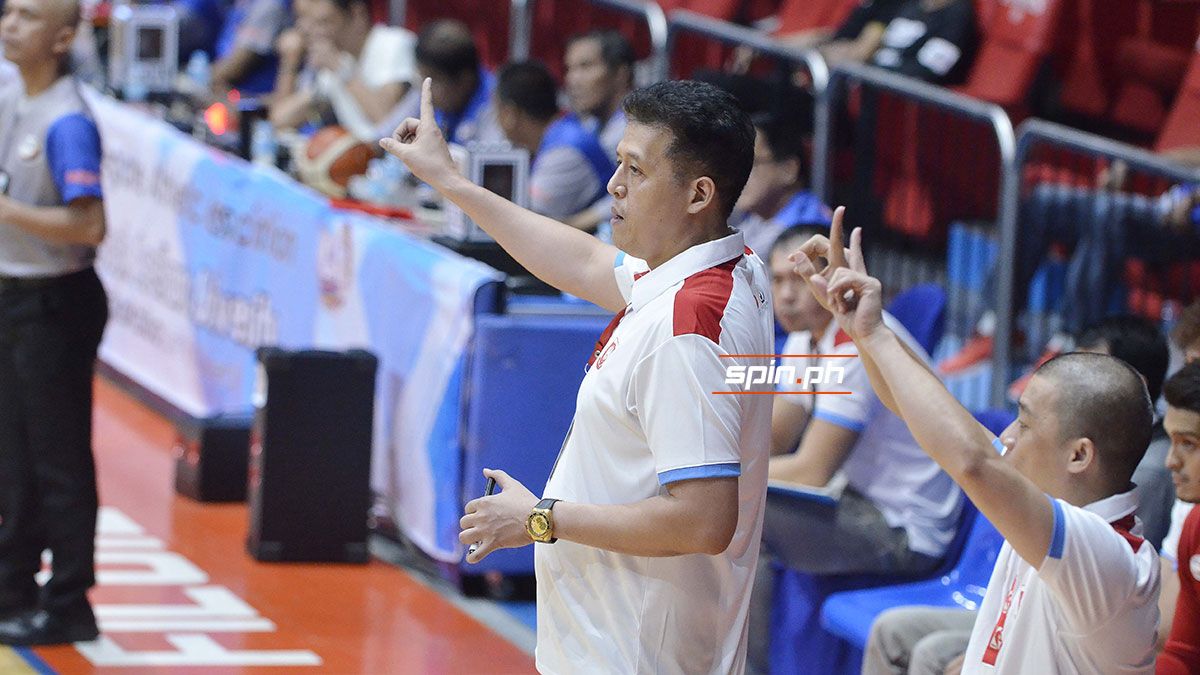 ADVERTISEMENT - CONTINUE READING BELOW ↓
Mendoza caught fire in the payoff period, scoring 13 in the final canto as he led the Generals' blazing 16-4 run to turn a 65-59 deficit to a 75-69 lead with 2:23 to play.
But the Altas would not quit, with Edgar Charcos, Jielo Razon, and Tonton Peralta keeping their side within striking distance.
That would end with JP Maguliano's split from the line in the final 3.9 seconds as time ran out on Perpetual.
Kriss Gurtiza added 13 points and five rebounds, Maguliano had 11 points and nine boards, while JC Luciano got nine points and 11 rebounds in the victory.
As slim as the Final Four chance is for EAC, Bunyi now looks at these remaining games as a chance for his wards to continue improving.
"Ang objective na lang namin is to get better every day, every practice. What we're looking for is to have improvement," he said.
Peralta led the skidding Altas with 21 points, three rebounds, and two assists, as Charcos tallied 14 points, 11 boards, and three dimes in the defeat.
The Scores:
EAC 80 -- Mendoza 22, Gurtiza 13, Maguliano 11, Luciano 9, Taywan 7, Martin 7, De Guzman 6, Gonzales 4, Boffa 1, Cadua 0, Corilla 0, Dayrit 0, Carlos 0, Estacio 0.
PERPETUAL 76 -- Peralta 21, Charcos 14, Aurin 12, Razon 11, Adamos 8, Giussani 5, Cuevas 3, Martel 2, Labarda 0, Tamayo 0.
Quarters: 13-24, 35-39, 54-55, 80-76.