AFTER catching word that he is one of Fran Yu's idols, Chris Ross took the time to show his support to the young Letran guard by watching Game Three of the NCAA Season 95 seniors' basketball Finals on Tuesday.
"I just wanted to come and give him an outside eye," said the San Miguel court general.
The two-time PBA Defensive Player of the Year even visited the Knights locker to give Yu and the rest of the team a halftime pep talk as they battled the mighty San Beda Red Lions in a winner-take-all affair.
Ross felt the team didn't really need any more motivation.
"All those guys were focused on me, but they didn't care that I was there. They were all zoned in, focused on the game. They listened to me, but they're really focused," said the San Miguel guard.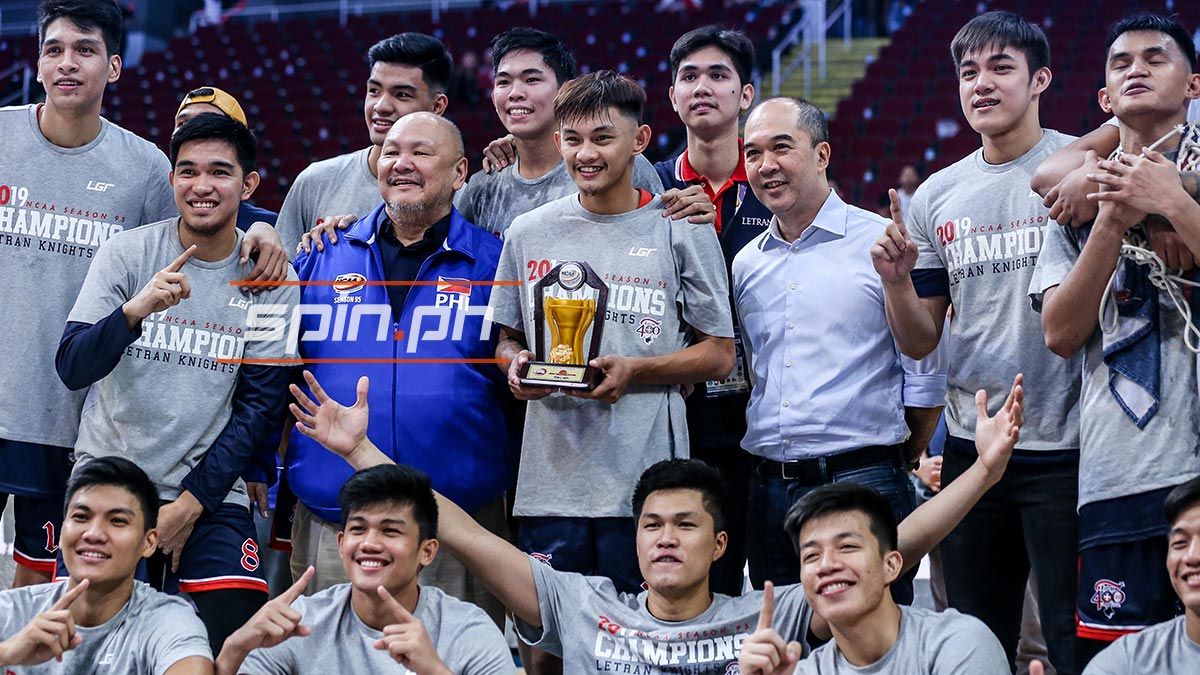 Continue reading below ↓
Recommended Videos
The same goes for Yu, who was too locked in to get starstruck.
"He doesn't need me. He ran the team well and he's being a leader. He's playing his game," said Ross.
Yu played like a carbon copy of Ross, hounding his opposing guards on defense while providing stability on offense, a trait he has done excellently this season and more so in the playoffs.
Game Three was no different, where Yu racked up eight points, seven assists, five rebounds, and three steals as Letran held on for an 81-79 win over San Beda to capture its first NCAA championship in four years.
The 5-foot-10 Yu averaged 13.7 points, 6.0 assists, 3.3 rebounds, and 2.0 steals to get the nod as the Finals MVP.
And count Ross among those who the 21-year-old impressed the most.
"I really like his game," he said. "I only saw him a couple of times, but I really like his game."