IMPRESSIVE was Calvin Oftana all year long that it's no surprise that he was hailed as the MVP for the NCAA Season 95 seniors basketball tournament.
The fourth-year forward has been the rock for the Red Lions in this 18-0 eliminations run as they gained an outright Finals berth and are in a prime position to complete a rare four-peat.
Oftana ran away with the plum with his 51.56 PAV (player's average value) after averaging 15.6 points, 8.2 rebounds, 2.7 assists, and 1.2 blocks in his sensational run this year for San Beda.
The 6-foot-5 forward is the eighth MVP to hail from Mendiola, the first since American high-flyer Sudan Daniel won the plum in 2010.
But the award surely would have went to Mendiola, with the top three in the MVP voting all coming from the Red Lions.
Evan Nelle placed second in the race with his 45.39 PAV, with his league-best 6.7 assists, on top of his 10.2 points, 4.5 rebounds, and 1.6 steals, while backcourt partner James Canlas is at third with 45.33 PAV with his 14.1 points, 5.6 boards, and 2.8 assists.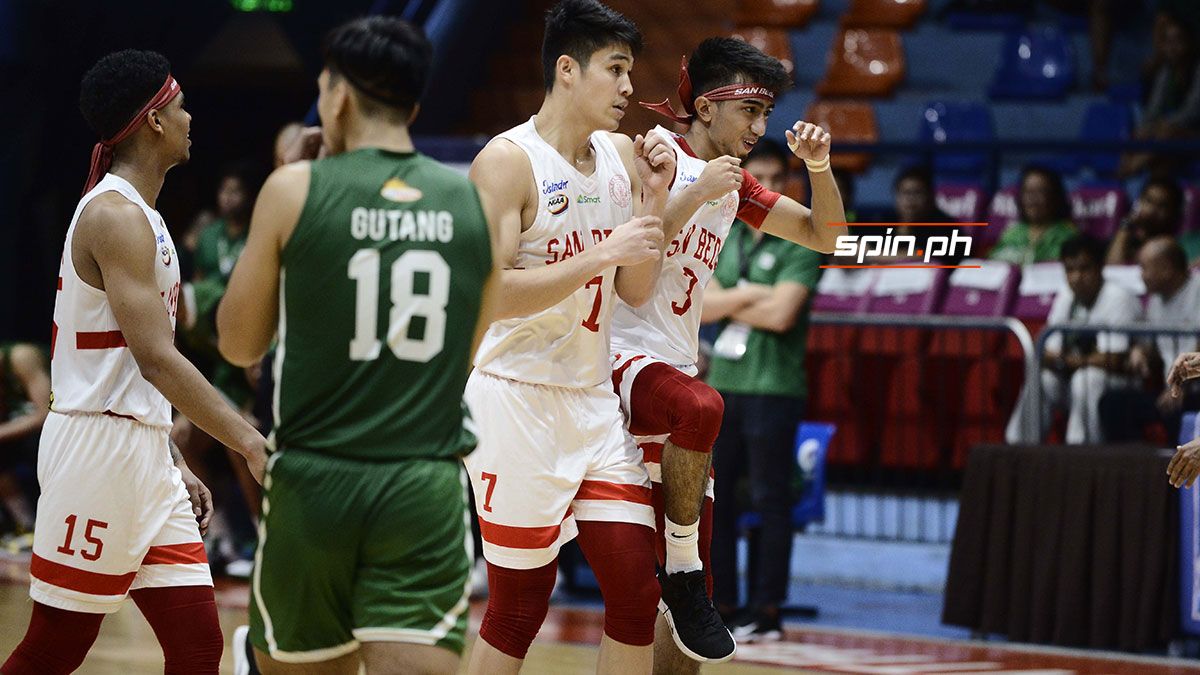 Continue reading below ↓
Recommended Videos
San Sebastian's Allyn Bulanadi placed fourth with 45.28 PAV after leading the league in scoring with his 20.3 points, to go with his 5.0 rebounds, 2.3 dimes, and 1.3 steals.
Completing the Mythical Five is Lyceum's Jaycee Marcelino, who got 43.94 PAV after norming 18.2 points, 5.2 boards, 2.8 assists, and 1.4 steals.
San Beda's Donald Tankoua was crowned as the Best Foreign Player with his 45.28 PAV, built from his 13.3 points, 7.5 rebounds, and 1.9 assists in the final season where foreign student-athletes are allowed to play in the NCAA.
Arellano center Justin Arana got the Rookie of the Year honors for his 35.50 PAV after averaging 13.4 points, 7.8 rebounds, 2.8 blocks, and 1.4 assists.
He also earned his place in this season's Defensive Team together with Oftana, Perpetual's Ben Adamos, Emilio Aguinaldo College's JP Maguliano, San Sebastian's JM Calma.
Lyceum bruiser Mike Nzeusseu, on the other hand, will be hailed as the Defensive Foreign Player for his 9.7 rebounds and 0.9 blocks.
Letran guard Fran Yu is this year's Most Improved Player, with his numbers leaping to 9.4 points, 3.8 boards, 4.4 dimes, and 1.6 steals.