THE first meeting between San Beda and Lyceum in the Pirates' post-CJ Perez era was more of the same: with the Red Lions coming out on top.
And for coach Boyet Fernandez, he didn't really need to look that far for inspiration in preparing for this game.
"I watched the tape of Game One (of the Season 94 Finals). I saw what they will do and we just tried to adjust," he shared after his side's 88-73 win on Tuesday.
Game One of last year's Finals saw Lyceum play without Perez, who was serving his one-game suspension for applying for the PBA Rookie Draft without informing the league in writing.
That game saw the Pirates lean on Mike Nzeusseu and the Marcelino twins Jaycee and Jayvee, giving Fernandez the perfect blueprint for this first meeting between the Finals protagonists.
"We had the same mentality. CJ or no CJ, what we did was just like in Game One," he said.
"The only difference is (Jayson) David is there. I tried to look back on the things that we've done before and what's best for this team. We don't have Robert Bolick and Javee Mocon now, so we just patched everything up."
Continue reading below ↓
Recommended Videos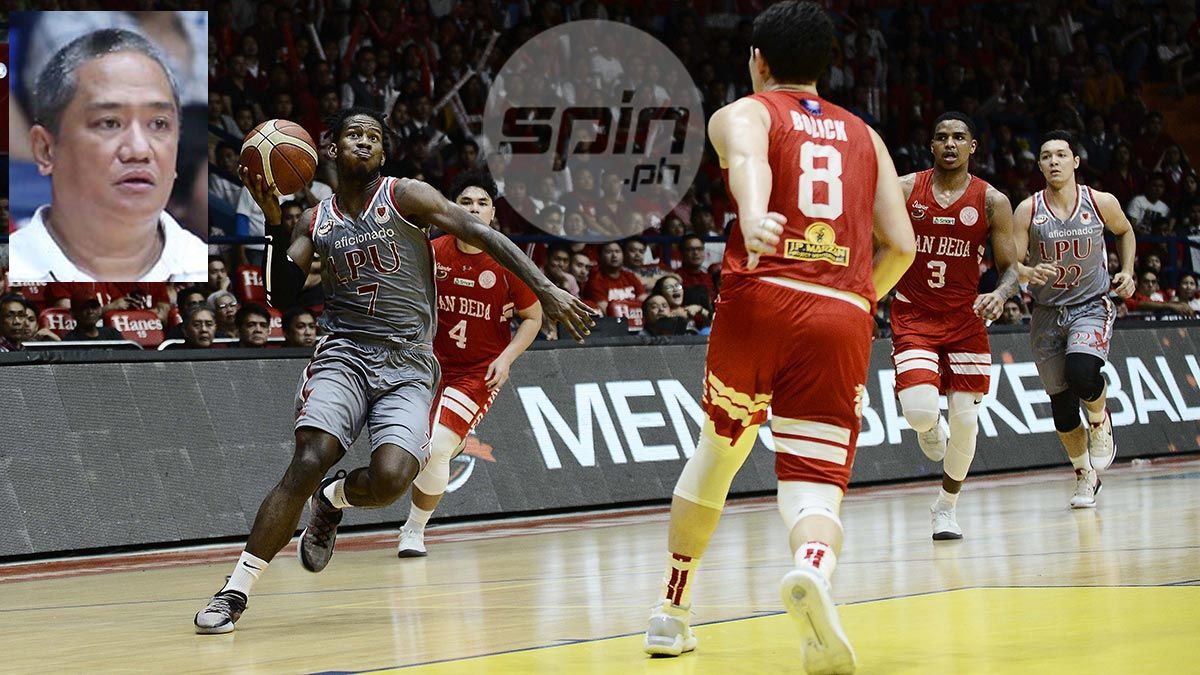 And the results netted the same product.
Calvin Oftana starred in this game with 20 points and 12 rebpunds, as Clint Doliguez got himself going from deep, shooting 4-of-7 from downtown to wound up with 15 points. Franz Abuda also did his damage on the defensive end.
"It's a total team effort and I can only thank my players for all the sacrifice they did," said Fernandez.
But the five-time NCAA champion coach admitted that as much as he had an inspiration for San Beda's plan of attack, beating Lyceum is still a hard thing to do.
Lucky for the Red Lions, whoever their opponents are, they'll always go back to their bread and butter, which is defense.
"It's always defense. Our defense will lead us to the win and it showed tonight," he said.