SAN Beda was well aware of how good Fran Yu played for Letran in the NCAA Season 95 seniors basketball stepladder semis that the team has put an extra focus on the stingy guard ahead of the championship series.
It's just that no matter how hard the Red Lions tried, the 5-foot-10 guard was just playing on another level in Game One on Tuesday.
"Fran Yu has been playing well the last two games and they know about it. We showed to them his tendencies and it was a matter of how to execute," said San Beda coach Boyet Fernandez.
Yu kept Letran's groove going with his 10 points, six assists, three rebounds, and three steals as he befuddled the traditionally poise San Beda crew, much to the dismay of Fernandez.
"Maybe, I tried to mix up the reads because we were not doing great with our offense. I tried to mix up the rotations, but it did not do as good so we had to go back to the starters," the multi-titled mentor said.
Yet as reliable as San Beda's starters were all-season long, it didn't look like the world beaters that they were before the Finals.
The Red Lions' usually lethal three-point shooting, which averages 33-percent from threes, was absent as they shot a measly 6-of-40 clip from beyond the arc, good for just 15-percent shooting.
Continue reading below ↓
Recommended Videos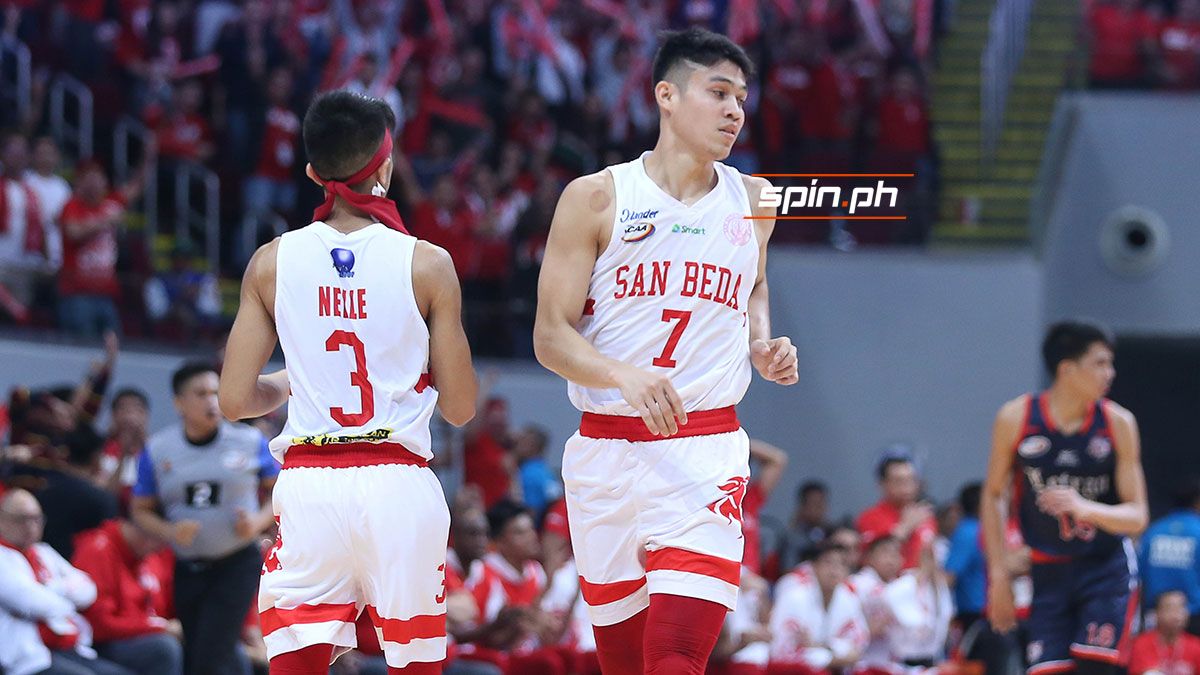 Also lacking was the ball movement, with the league-best 19.2 dimes per game of San Beda just being held to just 10 assists against Letran.
Evan Nelle, the league's best distributor with 6.7 assists, was limited to a solitary dime in the defeat -- a perfect microcosm of the struggles the Red Lions had in Game One.
"Credit to Letran for doing a good job on that," lamented Fernandez.
Now, the ball is on San Beda's court, not only to bounce back from this slim one-point defeat, but also keep its hopes for a four-peat alive -- one that the multi-titled mentor sees as "a test of character" for his young team.
"It will be tough because we only lost once this season. We don't know how we will come back but I told them that the test of our character is on how we can come back from a loss. It's up to us to get back at them on Friday," said Fernandez, with the Red Lions' backs now against the wall heading into Game Two.
"It's a big test for our character and the maturity of our young boys. If they step up, then I will say that they made it to where they wanted it to be. This is big pressure for us. We have to win on Friday, because if not, we are just giving up a championship."