ARELLANO held off a furious St. Benilde rally to score a 75-69 victory Friday in the NCAA Season 95 seniors basketball tournament at Filoil Flying V Centre in San Juan.
The Chiefs did just enough to stop the raging fightback of the Blazers as they saw their 71-54 lead down to just three, 72-69, off of a Justin Gutang bucket with 45.7 seconds left.
St. Benilde still had a shot to further close in, put Gutang's pass was perfectly telegraphed by Kai Oliva, leading to Kent Salado and Dariel Bayla icing the game from the free throw line.
"Ang hirap manalo," sighed coach Cholo Martin as Arellano rose to 4-10.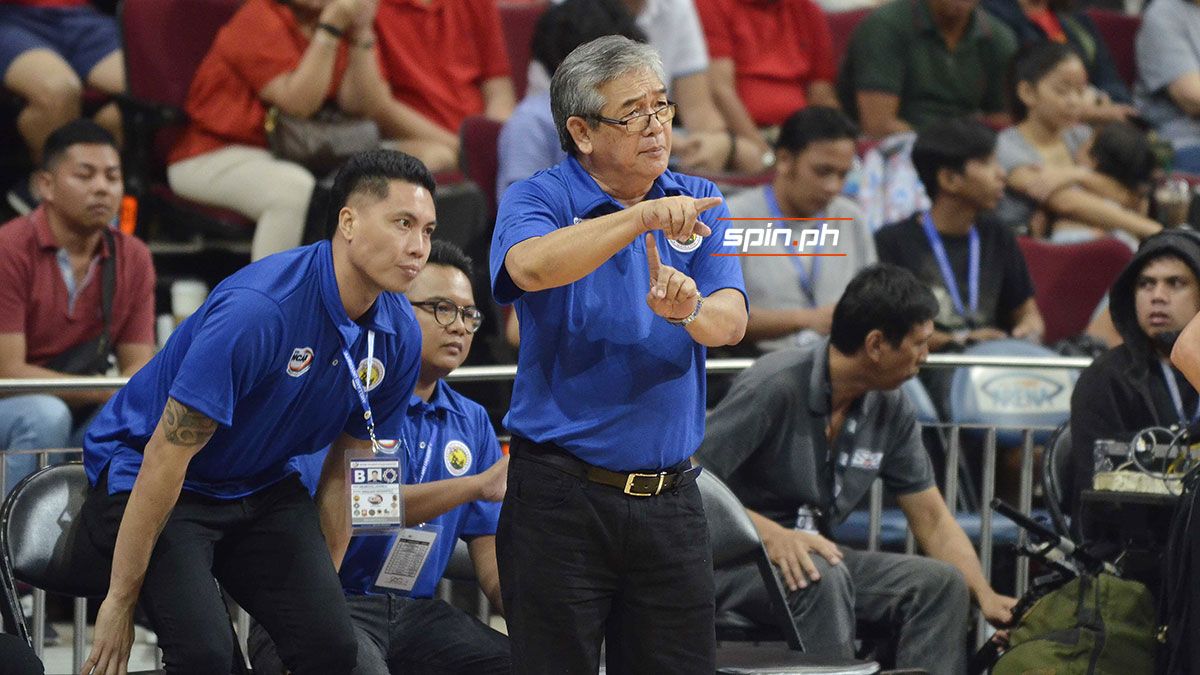 ADVERTISEMENT - CONTINUE READING BELOW ↓
Salado led the Chiefs with 18 points, four assists, and three rebounds, while Gelo Sablan exploded early and scored all of his career-best 14 points in the first three quarters, to go with six boards and three dimes.
Justin Arana also tallied 13 points and 10 rebounds before fouling out in the final minute.
The struggles continued for the Blazers, which are yet to win a game in the second round and dropped their fifth straight game, losing seven of their last eight outings.
That skid sent St. Benilde down to a 6-7 slate, a far cry from its 5-0 start to the season.
Gutang led the Blazers with a near-triple-double of 15 points, eight rebounds, and seven assists, while Kendrix Belgica had 13 points and five boards in the loss.
The Scores:
ARELLANO 75 -- Salado 18, Sablan 14, Arana 13, Bayla 9, Concepcion 8, Talampas 6, Oliva 5, Santos 2, Sunga 0, Alcoriza 0, Espiritu 0.
BENILDE 69 -- Gutang 15, Belgica 13, Dixon 9, Nayve 8, Haruna 6, Leutcheu 6, Carlos 5, Naboa 2, Young 2, Flores 2, Sangco 1, Lim 0.
Quarters: 13-15, 33-29, 57-47, 75-69.