KENT Salado delivered the goods for Arellano University in turning back University of Perpetual Help, 91-86, for its third victory in NCAA Season 95 men's basketball tournament on Thursday at the Arena in San Juan City.
The Chiefs flirted with disaster in the final minutes, almost squandering an 84-79 lead as a pair of clutch triples from Jielo Razon and Kim Aurin trimmed the lead to just one, 86-85, with 42 seconds to go.
Salado attracted the defenders and dished out two crucial assists in back-to-back possessions, allowing Art Oliva for an open triple in the 34-second mark, 89-85, before feeding Justin Arana, who converted the clutch basket for a 91-85 breather with eight ticks left.
The graduating point guard Salado unloaded 18 points on 8-for-11 shooting and dished out 12 assists including four steals and three rebounds as Arellano improved to 3-9 win-loss record.
"Yung nasa isip ko baka mawala nanaman ito e. Kasi pang ilang games na namin na ganyan," said Salado. "Kaya sinabihan ko yung team ko na kahit isang depensa lang panglast kasi seconds na lang kaya kunin natin 'to sayang naman."
Arana put up 17 points, seven rebounds, two blocks and as many as assists. Dariel Bayla had 12 points and nine boards, while Rence Alcoriza and Archie Concepcion added 12 and 11 markers, respectively.
Continue reading below ↓
Recommended Videos
"We should be back on track. Kailangan more wins para makatsamba pa. We have so many games like this, hindi kami makausad but time okay na kami," said Arellano head coach Cholo Martin.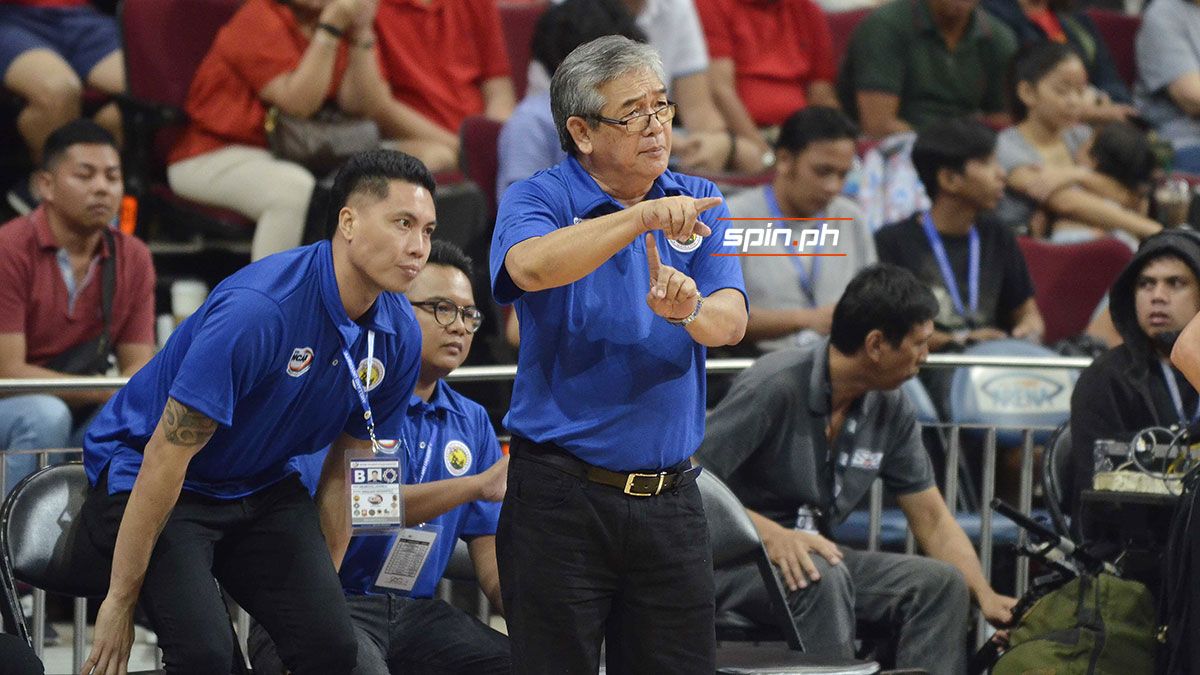 The Altas blew a 68-61 cushion early in the fourth quarter as Salado powered the Chiefs' 16-1 run for a 77-69 turnaround with 4:40 to play. Perpetual Help answered with an 8-2 run to cut it down to just two, 79-70, in the last three-minute mark before Salado emerged as a hero for Arellano.
Edgar Charcos led Perpetual Help with 22 points off four triples on top of nine assists and five rebounds only to foul out with a minute in the fourth period.
Rey Peralta had 17 points, Aurin and Razon delivered 15 points apiece, while Ben Adamos put up nine markers, 12 rebounds and a pair of blocks only for the Altas to slide with a 3-8 card.
The scores:
ARELLANO (91) - Salado 18, Arana 17, Bayla 12, Alcoriza 12, Concepcion 11, Sablan 8, Oliva 7, Gayosa 6, Espiritu 0, Segura 0, Sacramento 0.
PERPETUAL (86) - Charcos 22, Peralta 17, Aurin 15, Razon 15, Adamos 9, Lanoy 6, Giussani 2, Cuevas 0, Sevilla 0, Martel 0, Barasi 0, Tamayo 0.
Quarterscores: 28-17, 46-40, 59-63, 91-86