SAN Miguel sports chief Alfrancis Chua shot down reports that Aldin Ayo is in line for a comeback at Letran in the wake of the controversy he is embroiled in at University of Santo Tomas.
Chua made known in a comment on Facebook that there is no Letran plan to bring Ayo back or even replace Bonnie Tan as head coach of the Knights.
"Not under my umbrella. No way," wrote Chua in a comment on Facebook.
Chua is currently the special assistant to the Letran rector for sports development following a tie-up between the school and San Miguel Corporation last year.
Chua was also the acknowledged leader of a group labelled 'super friends' who helped Tan during the Knights' run to the title last year.
The partnership is also one of the reasons for the Knights' successful title run in last year's NCAA tournament, with Tan leading the school to the title against San Beda.
Chua also showed his support to Tan in a separate comment on Facebook.
"Baka sa ibang Letran papunta coach nila. Iisa lang Letran ang alam ko at ang coach dun si Bonnie Tan," said Chua.
Ayo played college ball in Letran, and began his coaching career in the major leagues with the Knights. In just his first year at the helm, Ayo led the Knights to the NCAA crown in 2015.
Continue reading below ↓
Recommended Videos
Ayo, however, transferred to La Salle following Letran's title run in the NCAA.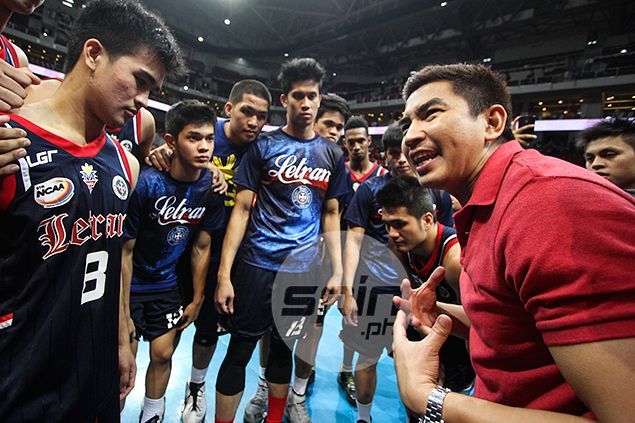 Ayo is currently in hot water after the UST coach held training sessions for the Growling Tigers in Sorsogon in violation of quarantine rules in the country.
The controversy led to several exodus of UST players including Ayo's prized find Rhenz Abando, who is reportedly headed to Letran.
SPIN.ph learned that the UAAP Board of Managing Directors, composed of athletic directors and representatives of the eight member universities, has recommended that Ayo be sanctioned for violating health protocols for bringing his players in Sorsogon to conduct a bubble.
___
Spin fans unite at the Spin Viber Community! Join the growing community now and complete the experience by subscribing to the Spin Chatbot.