RHAYYAN Amsali stood head and shoulders above everybody else in the past two weeks, doing it all for the San Beda Red Cubs as they downed playoff hopefuls San Sebastian, Letran, Perpetual and last year's champion Mapua.
Through those four wins, the 19-year-old averaged 20.5 points, 9.5 reounds, 4.8 assists, and 3.0 steals, rising to the the top spot of the Phenom NBTC NCAA 24.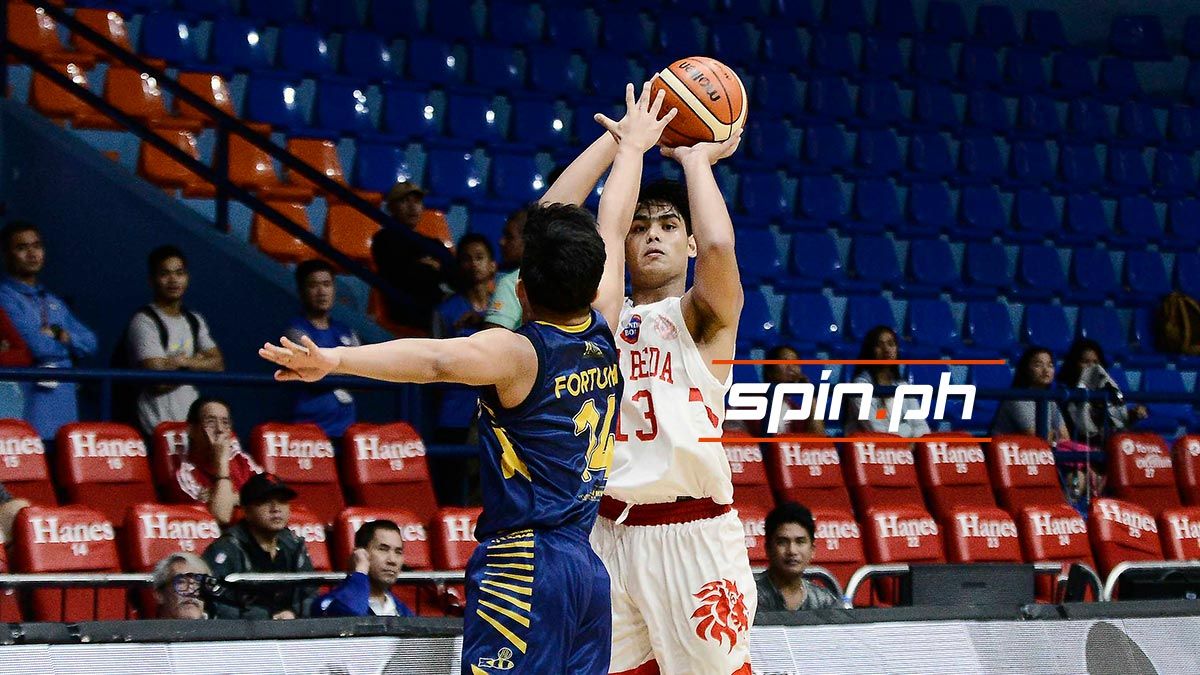 Two teammates join Amsali in the top five with Justine Sanchez at third and Yukien Andrada at fifth. Lyceum lead guard Mac Guadana is at No. 2 and Mapua versatile wing Jonnel Policarpio at No. 4.
Continue reading below ↓
Recommended Videos
LSGH's RC Calimag is in sixth, Lyceum's John Barba seventh, and the Letran 1-2 punch of Shawn Umali and Joshua Ramirez at eighth and 10th, respectively, with San Beda's Tony Ynot making it to No. 9
The complete list of the sixth Phenom NBTC NCAA 24 rankings:
1. Rhayyan Amsali (SBU) (2)
2. Mac Guadana (LPU) (3)
3. Justine Sanchez (SBU) (10)
4. Jonnel Policarpio (MU) (7)
5. Yukien Andrada (SBU) (5)
6. RC Calimag (LSGH) (1)
7. John Barba (LPU) (6)
8. Shawn Umali (CSJL) (12)
9. Tony Ynot (SBU) (4)
10. Joshua Ramirez (CSJL) (8)
11. Chris Recto (AU) (N/A)
12. Lenard Santiago (CSJL) (18)
13. Emman Galman (UPHSD) (13)
14. Gholam Garcia (JRU) (N/A)
15. Rafael Are (SSCR) (N/A)
16. Kobe Palencia (LSGH) (N/A)
17. CJ Saure (CSJL) (20)
18. Shawn Orgo (UPHSD) (N/A)
19. Gyle Montano (LPU) (17)
20. Milo Janao (SSCR) (16)
21. Adrian Balowa (EAC) (N/A)
22. Jae Omandac (LPU) (N/A)
23. Julian Jugo (MU) (N/A)
24. Edzel Galoy (UPHSD) (15)
This year, there will be four separate editions of the NBTC 24 - one for the NCAA, one for the UAAP, one for the CESAFI, and one for all the other venues where the most promising prospects in the country also get to showcase their skills.
After all four editions have been completed, a final list composing the top 24 players nationwide will then be chosen to participate in the annual NBTC All-Star Game in March.