LYCEUM'S Mac Guadana made his return to the top spot of the Phenom NBTC NCAA 24 rankings after two big wins by Lyceum.
The big-bodied guard helped the Jr. Pirates put an emphatic end to their two-game skid with a 33-point, 6-rebound, 5-assist outing against the Perpetual Help Junior Altas.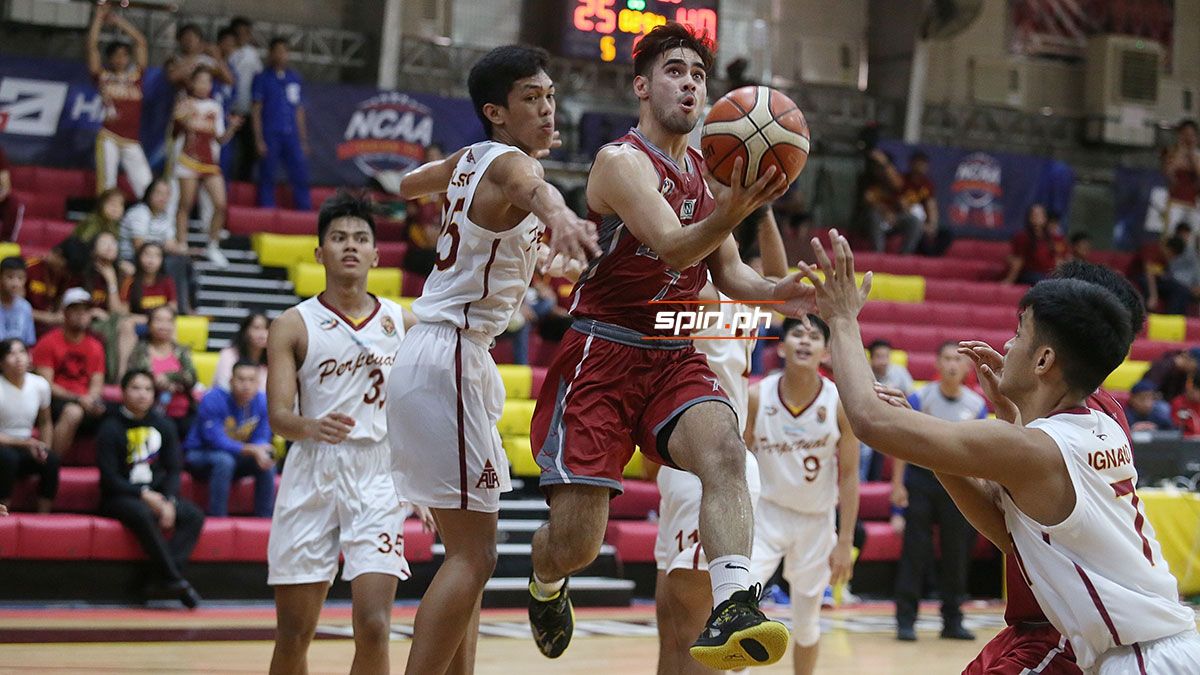 ADVERTISEMENT - CONTINUE READING BELOW ↓
He then steered his team to a gutsy win over the LSGH Greenies with an all-around game of 12 points, seven rebounds, two assists, as well as a steal and a block.
That put him on the top spot of the NCAA's biweekly high school rankings for the second time in the season.
At No. 2 is Mapua's Jonnel Policarpio who put up a string of noteworthy performances in the Red Robins' past three games, averaging 14.6 points and 10.3 rebounds.
Making his return to the rankings and rising to the top three is Justine Sanchez of the San Beda Red Cubs.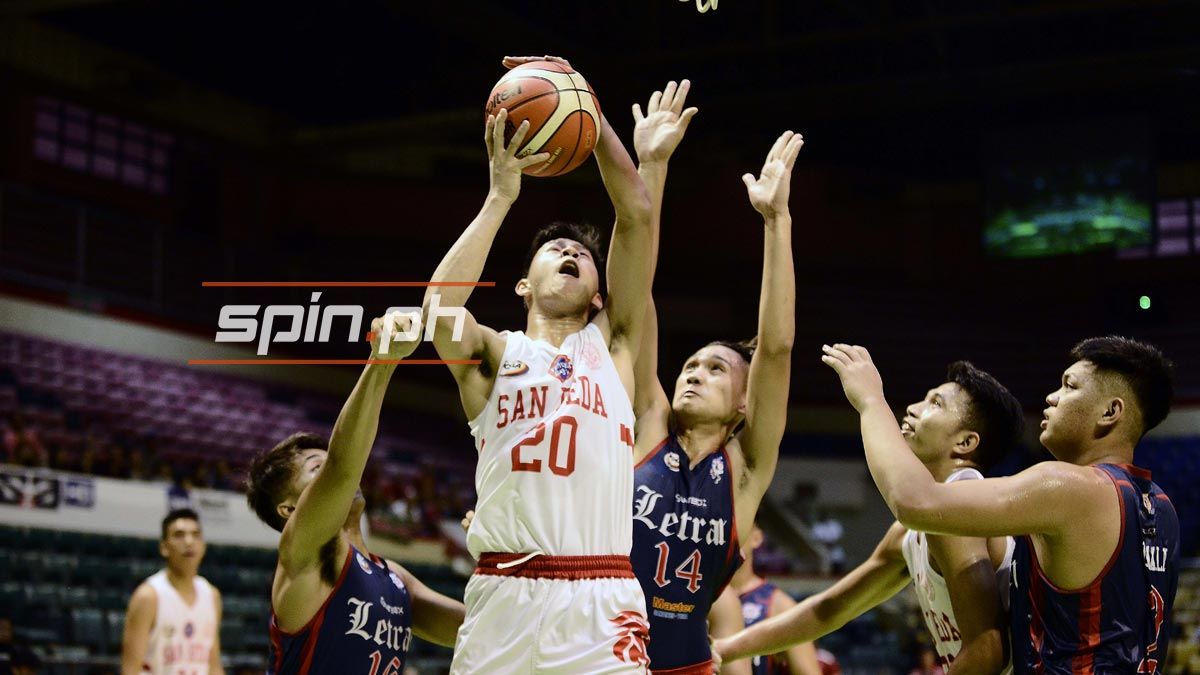 ADVERTISEMENT - CONTINUE READING BELOW ↓
The long-limbed forward fell short of making the leaderboard the last time around, but re-introduced himself with back-to-back double-doubles in wins over Letran and Perpetual.
Yukien Andrada is at No. 4 and completing the top five is the Greenies' RC Calimag.
Lyceum's Jae Omandac rose 17 spots to sixth overall. San Beda standout Rhayyan Amsali slid to seventh while John Barba remained a reliable force for the Junior Pirates at No. 8. Rounding out the top ten are a pair of new entrants in Letran's Shawn Umali and LSGH's Kobe Palencia.
The complete list of the third Phenom NBTC NCAA 24 rankings:
1. Mac Guadana (LPU) (7)
2. Jonnel Policarpio (MU) (4)
3. Justine Sanchez (SBU) (N/A)
4. Yukien Andrada (SBU) (8)
5. RC Calimag (LSGH) (1)
6. Jae Omandac (LPU) (23)
7. Rhayyan Amsali (SBU) (3)
8. John Barba (LPU) (9)
9. Shawn Umali (CSJL) (N/A)
10. Kobe Palencia (LSGH) (N/A)
11. Joshua Ramirez (CSJL) (16)
12. Megan Galang (MU) (24)
13. Jan Manansala (LSGH) (2)
14. Jiam Quiambao (LSGH) (N/A)
15. Emman Galman (UPHSD) (6)
16. Charles Delfino (SBU) (18)
17. Adrian Rellama (AU) (N/A)
18. Shawn Argente (CSJL) (22)
19. Gyle Montano (LPU) (17)
20. Yuki Kawamura (UPHSD) (N/A)
21. Shawn Orgo (UPHSD) (10)
22. Gholam Garcia (JRU) (5)
23. Anthony Fransman (MU) (21)
24. Lennox Valenzuela (LSGH) (12)
ADVERTISEMENT - CONTINUE READING BELOW ↓
This year, there will be four separate editions of the NBTC 24 - one for the NCAA, one for the UAAP, one for the Cesafi, and one for all the other venues where the most promising prospects in the country also get to showcase their skills.
A final list composing the top 24 players nationwide will then be chosen to participate in the annual NBTC All-Star Game in March.