WITH RC Calimag leading the way, La Salle Greenhills has been on a tear in the early goings of the NCAA Season 95 juniors basketball tournament.
Through five games, the Greenies have risen to the top of the team standings with a 4-1 slate, and Calimag has taken the No. 1 spot in the second week rankings of the Phenom NBTC NCAA 24.
The graduating swingman averaged 28.0 points and 5.0 rebounds in LSGH's victories over Mapua, San Sebastian and San Beda.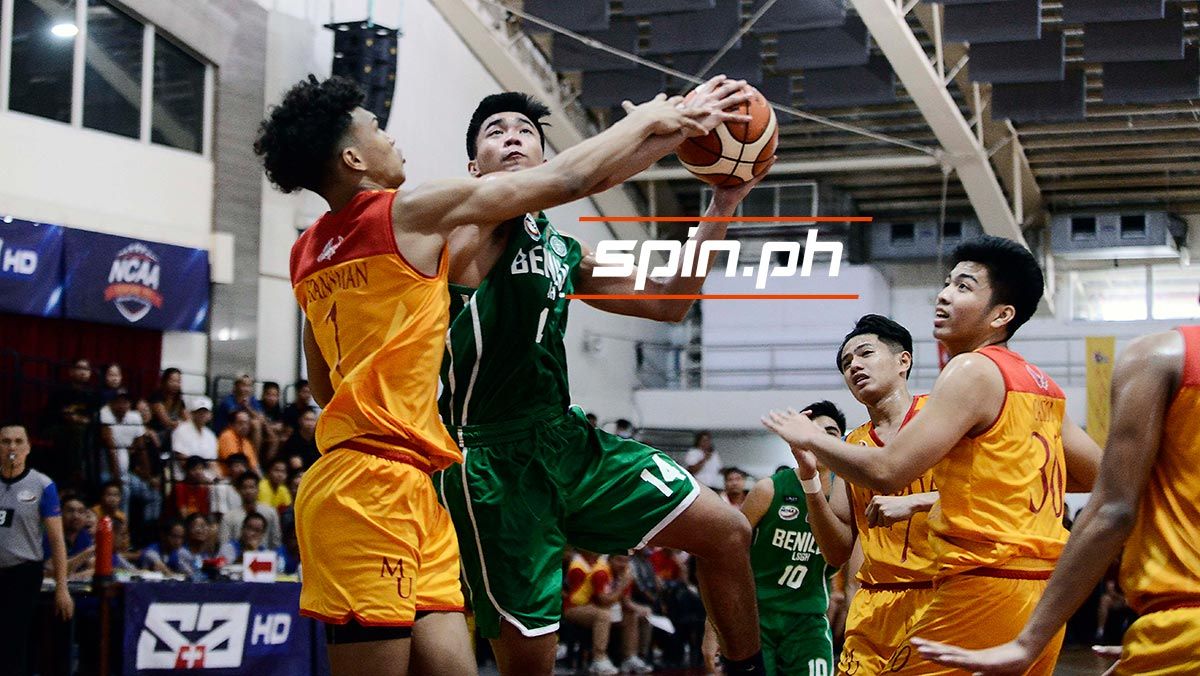 ADVERTISEMENT - CONTINUE READING BELOW ↓
He scored 30 in the win over the previously undefeated Red Cubs, going 6-of-7 from deep.
In second spot is teammate Jan Manansala. A steady presence in the paint, Manansala averaged 15 points, 13 rebounds and three blocks in their three consecutive victories.
San Beda's Rhayyan Amsali settled for third place in the rankings while Mapua's Jonnel Policaprio is fourth after immediately making his felt presence felt in his return for the Red Robins. He had a 20-point, 11-rebound outing in a loss to LSGH then followed it up with a near triple-double of 19 points, 15 rebounds and nine assists in a win over Letran.
The complete list:
RC Calimag (LSGH) (15)
2. Jan Manansala (LSGH) (N/A)
3. Rhayyan Amsali (SBU) (2)
4. Jonnel Policarpio (MU) (N/A)
5. Gholam Garcia (JRU) (4)
6. Emman Galman (UPHSD) (5)
7. Mac Guadana (LPU) (1)
8. Yukien Andrada (SBU) (12)
9. John Barba (LPU) (6)
10. Shawn Orgo (UPHSD) (14)
11. Milo Janao (SSCR) (16)
12. Lennox Valenzuela (LSGH) (N/A)
13. Darren Nepomuceno (AU) (N/A)
14. Condrad Famaranco (JRU) (8)
15. Dylan Darbin (SSCR) (N/A) J
16. Joshua Ramirez (CSJL) (7)
17. Gyle Montano (LPU) (N/A)
18. Charles Delfino (SBU) (13)
19. Kim Bulasa (SSCR) (N/A)
20. Edzel Galoy (UPHSD) (11)
21. Anthony Fransman (MU) (N/A)
22. Shawn Argente (CSJL) (22)
23. Jae Omandac (LPU) (3)
24. Megan Galang (MU) (N/A)
ADVERTISEMENT - CONTINUE READING BELOW ↓
This year, there will be four separate editions of the NBTC 24 - one for the NCAA, one for the UAAP, one for the CESAFI, and one for all the other venues where the most promising prospects in the country also get to showcase their skills.
After all four editions have been completed, a final list composing the top 24 players nationwide will then be chosen to participate in the annual NBTC All-Star Game in March.