JOHN Barba's second-round spurt pushed Lyceum to the Final Four and led him to the MVP plum in the NCAA Season 95 juniors basketball tournament.
The 6-foot-2 forward played terrific basketball for the Junior Pirates as they clinched the second seed with their 11-7 card, and guided his side to their first ever Finals appearance.
Barba amassed 48.47 PAV (player's average value) after averaging 20.8 points, 8.8 rebounds, and 2.8 assists to become the first player from Lyceum to win the top individual plum.
He edged his Lyceum teammate Mac Guadana for the award, with the do-it-all playmaker collecting 47.89 PAV as he netted 18.4 points, 6.3 rebounds, 3.8 assists, 2.1 steals.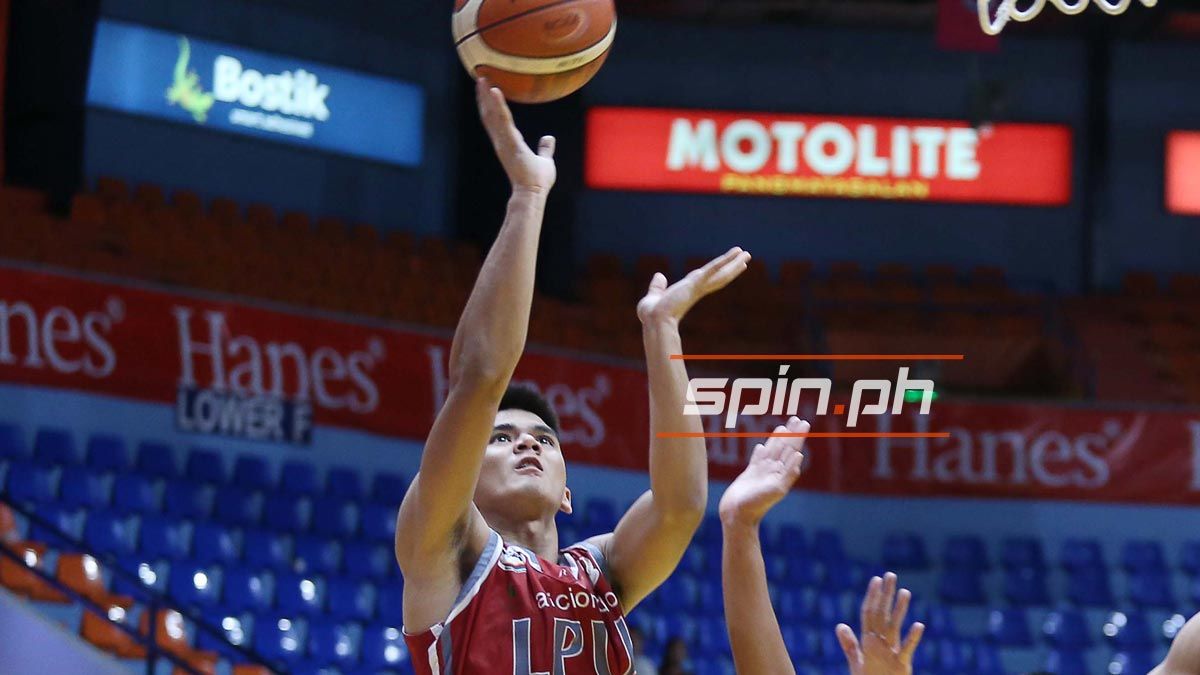 Continue reading below ↓
Recommended Videos
Mapua forward Jonnel Policarpio actually topped the statistical points race with 52.00 PAV as he posted 19.5 points, 10.8 rebounds, and 3.1 assists. Unfortunately, he was denied of the MVP after the Red Robins missed out on the Final Four with their 6-12 record and settled for a spot in the Mythical Team.
Top seed San Beda was also well represented in the Mythical Five.
Yukien Andrada got 46.00 PAV for his 12.9 points, 8.9 rebounds, and 1.3 assists and Justine Sanchez had 43.78 PAV after collecting 13.2 points, 7.4 rebounds, and 1.0 assist as the Red Cubs duo rounded out the list.
Andrada was also given the Most Improved Player plum, while CSB-La Salle Greenhills bruiser Jan Manansala copped the Rookie of the Year award after averaging 8.6 points, 9.7 rebounds, 1.6 assists, and 1.2 blocks to nab 39.72 PAV.
Policarpio also took home the Defensive Player of the Year citation as Barba, Andrada, Manansala, and Letran's Shawn Umali joined him in the Defensive Team.