TO this day, it remains as the most ruthless result in NCAA high school basketball.
It was July 2, 2012, an unassuming Monday morning really, but The Arena in San Juan bore witness to a bloodbath of epic proportions.
San Beda, gunning for a four-peat, showed no mercy as it delivered a 157-point massacre, 171-14, over Lyceum.
Safe to say, it was a mismatch whatever angle you look at it.
It was an embarassment of talent for the Red Cubs, parading future PBA draftees in Javee Mocon and Arvin Tolentino in its roster.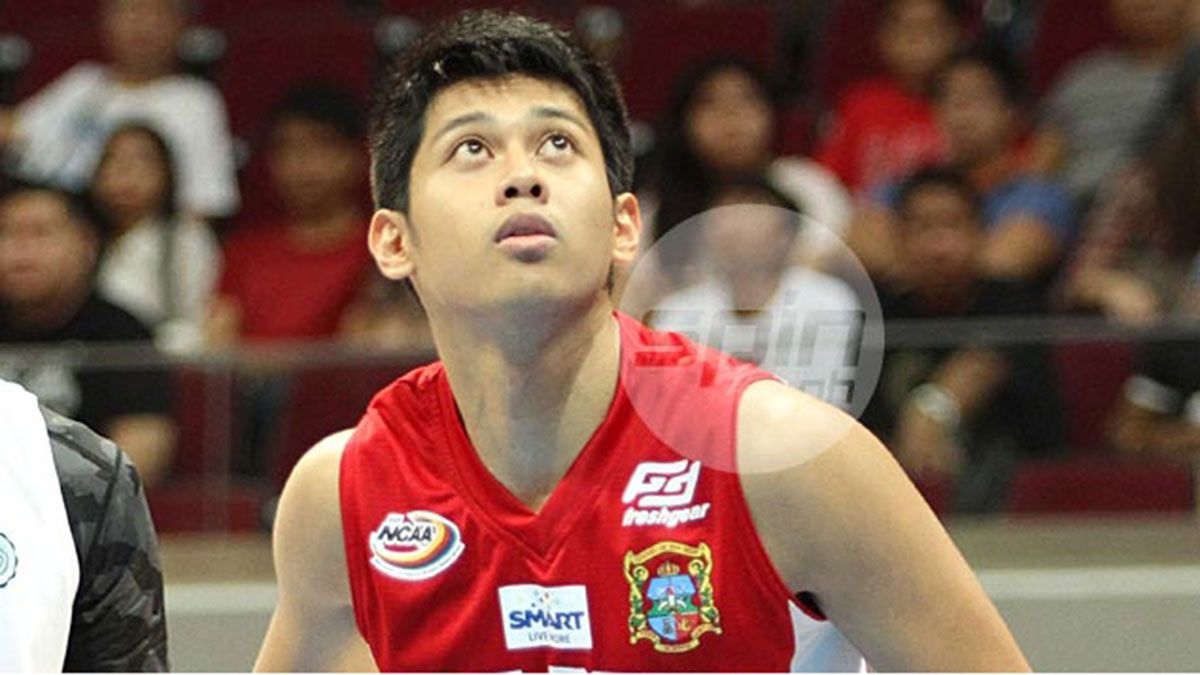 ADVERTISEMENT - CONTINUE READING BELOW ↓
So overwhelming was the talent discrepancy that eight players scored in double-digits for the red side, led by Radge Tongco's 27 points.
That San Beda team also included future collegiate studs in Andrei Caracut (La Salle), Axel Inigo (FEU), Rev Diputado (NU), Franz Abuda, and Lance Abude (San Beda).
Quick to the chase was San Beda that it started off hot, blanking Lyceum as it finished the first quarter, 43-0. That domination continued that the first time the Junior Pirates were able to buy a basket, the Red Cubs' score was already at 67 points midway through the second quarter.
Compare that to the Lyceum side, whose juniors team was only made two years prior, and it's no shock that no one even made it to the collegiate ranks.
Aldwin Ligot was the Junior Pirates' top scorer with 12 points on a 6-of-8 shooting, the lone player to even buy a bucket. Miguel Lagman was the other player to score for LPU, making his lone two free throws late in the game.
ADVERTISEMENT - CONTINUE READING BELOW ↓
The outcome, really, shouldn't come as a surprise.
The season before, which was Lyceum's first year in the NCAA as a guest team, San Beda also wasted no time imposing its dominance, delivering a 135-point beatdown in the first round, 163-28, before following it up with a 119-point mugging in the second round, 154-35.
Unsurprisingly, the Junior Pirates have also earned the reputation of being the league's whipping boys, losing 77 straight games as they went winless through their first for years in the NCAA, only ending that skid in 2014 when the LA Mumar-mentored side pulled off a 59-57 squeaker over EAC-Immaculate Conception Academy Brigadiers.
Up to this day, Lyceum's two first half points and 14 points total holds the NCAA record for futility.
For San Beda coach Britt Reroma, it was a perfect confluence of events that led to the historic decimation.
"Kumbaga nagkasama-sama na lahat eh. Naka-focus kami, proper mindset, maganda ang mga tira namin doon, and defensively, naka-lockdown kami," he said, while reiterating that no matter how barbaric the result was, the Red Cubs always maintained respect for their hapless foes.
ADVERTISEMENT - CONTINUE READING BELOW ↓
"Sa amin kasi, nirerespeto namin lahat ng kalaban namin. We know na with us being the defending champions, kami yung gauge at barometer ng bawat team na nakakaharap namin and we know they'll give their best against us. So kami, kahit sinong kalaban, malakas o mahina, we wanted to have yung intensity and maipakita namin yung character namin while playing with consistency. No letups, we'll play yung San Beda basketball na laging gutom."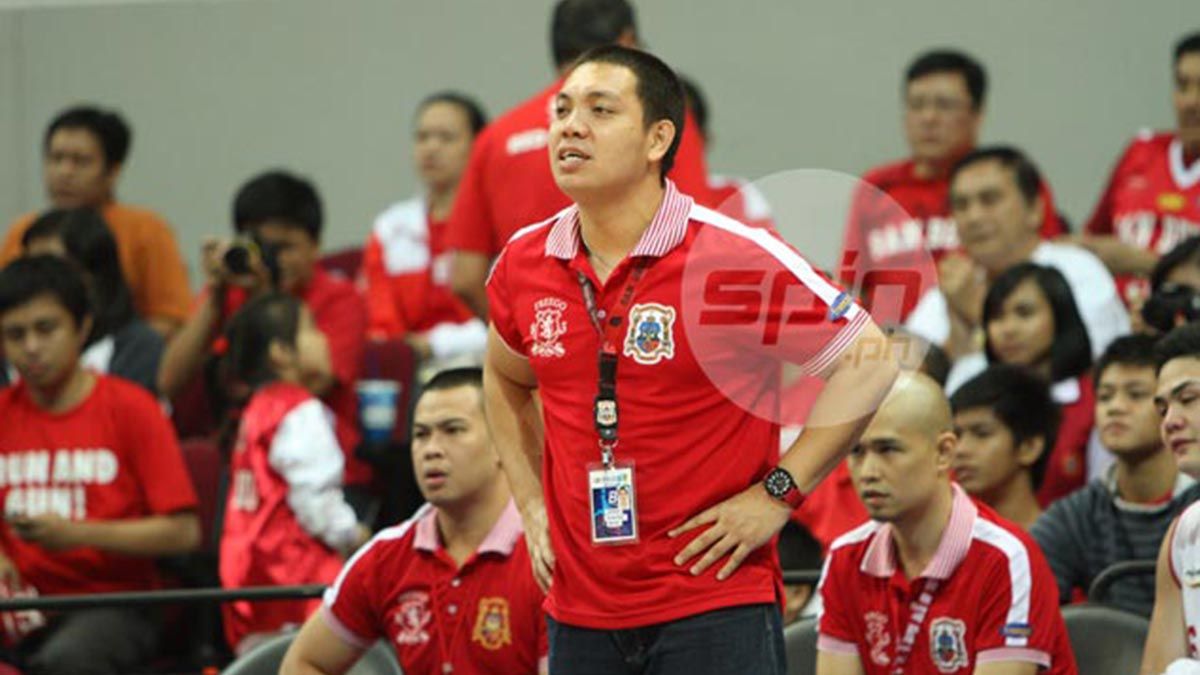 ADVERTISEMENT - CONTINUE READING BELOW ↓
Pride was also a factor, with the Red Lions aspiring for their 19th juniors crown and dreaming for a perfect season.
"Since we're the defending champion, our mindset then was we wanted to beat whoever we played," said Reroma. "We wanted to be productive and we wanted to be better every game."
San Beda did come close, losing only once to Mapua, 66-61, in the second round before coasting to the NCAA Season 88 title, the fourth of what would be seven straight titles.
In this game, though, the result was never in doubt.
Reroma, as vocal and expressive as he was, shared that he tried to be at his best behavior in this game knowing that San Beda was unquestionably the overwhelming favorite.
"Usually tumatayo ako sa court, but in this game, I never stood up. I never called any timeouts," he said while also using the game as a chance for him to see his players' trust to the system he put in place.
ADVERTISEMENT - CONTINUE READING BELOW ↓
"Yung game na yun, hinayaan ko lang yung players basta alam nila yung certain rules namin na we'll never letup. I let the players play and naka-platoon substitution kami, so naka-distribute lahat, Masaya lang ako kasi silang lahat, locked in."
It was also a hard task for Reroma, as the Red Cubs faced a Junior Pirates side which had former San Miguel high-flyer Joey Mente as its coach.
"Feeling namin nakakaawa din," the decorated mentor admitted. "Coach Joey is a good friend of mine."
Business, however, is business.
"After the game naman, alam niya na it's part of the growth pains ng players niya for them to learn and be better."
What helped Reroma is having the wisdom in dealing victories of this magnitude.
After all, he was once part of a dominant San Beda team which went on an onslaught against a minnow St. Francis of Assisi side back in his playing years, with the Ato Badolato-coached Red Cubs winning by 205 points, 224-19, in the Passerelle tournament back in 1994. Part of that team were Christian Coronel, Derrick Hubalde, Adrian Ronquillo, and Mark Jomalesa.
ADVERTISEMENT - CONTINUE READING BELOW ↓
"Naranasan ko na yun noon. Sinasabi sa amin ni coach Ato na every possession counts," he said.
That winning culture is responsible in making San Beda one of the best high school basketball programs in the country today, one Reroma credits for the continued success the school has had in the juniors division.
"It was the character and the culture that coach Ato gave us. He built that foundation and we all inherited that killer instinct," he said. "Ayaw namin maging petiks, so the players, we're constantly pushing them hard para maging habit. Para pagdating sa games na dikdikan, alam na nila. Yun yung tinatawag namin na Lion Mentality."
Seven years later, the two sides met anew but this time in the championship series.
San Beda reclaimed its throne this past NCAA Season 95 and once again got the better of Lyceum, but unlike in their infamous duel in 2012, the Junior Pirates did put up a fight against the Red Cubs before settling for the runner-up honors.
ADVERTISEMENT - CONTINUE READING BELOW ↓
Quite a progression for these once contrasting programs.