BASKETBALL TV and Solar Sports will air the NCAA Final Four on Philippine TV on Sunday morning, April 3 Manila time.
Basketball TV's Jinno Rufino tweeted the information on Thursday with BTV and Solar Sports airing the first semifinal match between Villanova and Oklahoma live at 6 a.m.
The second Final Four game between Syracuse and North Carolina, on the other hand, will be aired live on Solar Sports at 8:30 a.m., and on a slightly-delayed basis on BTV at 10:30 a.m. the same day.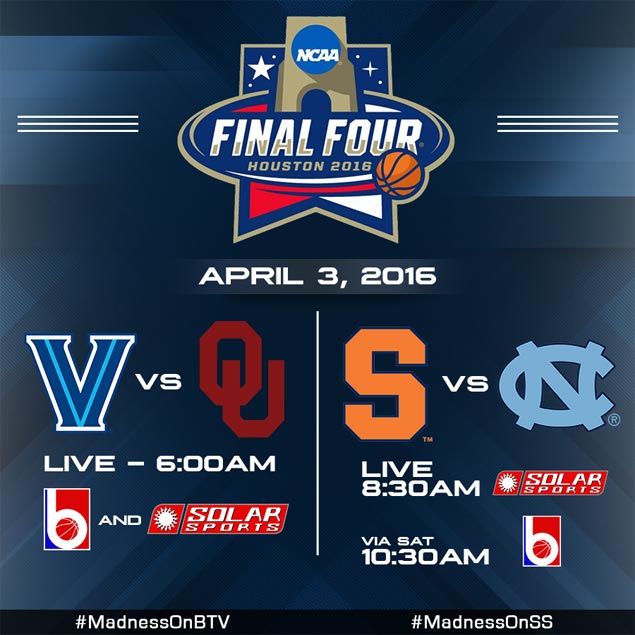 ADVERTISEMENT - CONTINUE READING BELOW ↓
The early rounds of the NCAA men's basketball tournament this year, more commonly known as 'March Madness', was not aired in the Philippines. Previously, it was aired on ASN and Sports5.