CHICAGO - The wait is intense, filled with nervous excitement. It's almost like anticipating the white smoke to billow from the roof of the Sistine Chapel the moment a new Pope is chosen.
Four days into free agency, it's just black smoke wafting out of Kawhi Leonard's chimney. The newly-minted 2019 NBA Finals MVP has yet to choose a team.
Will he stay in Toronto, or will one of his two most ardent suitors - the Lakers and the Clippers - sway a migration to Los Angeles?
Hints are the only things we've heard so far, which isn't surprising given Leonard's quiet nature. Kawhi runs an air-tight ship, and the only thing that leaks out from his small inner circle is the sound of sheer silence.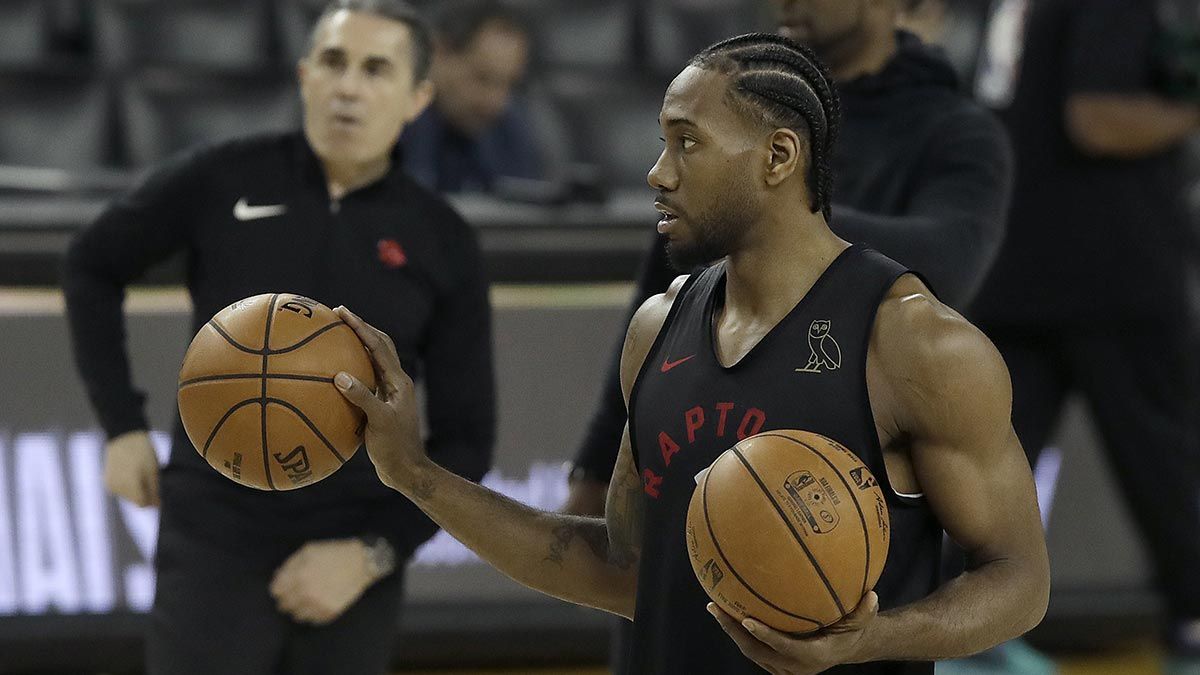 Continue reading below ↓
Recommended Videos
Kawhi's options are so easy he's having a hard time deciding. He is torn between L.A.'s heaven and Toronto's paradise. Which means he will end up happy wherever he lands.
If he picks the Raptors, he will have the rare privilege of gunning for a repeat, and it comes with the luxury of doing it with the same battle-tested core. An added bonus is the love and adulation that will envelope him in Canada.
Toronto can also offer Leonard $49 million more than any other team. If he opts for a shorter deal, say two years, it would align him to a super max deal worth well over $220 million in July 2021.
If he picks the Lakers, he will almost certainly collect his third championship in June 2020 and he wouldn't have to burden himself with too much heavy lifting because . LeBron James and Anthony Davis will eagerly help shoulder the load.
The absence of a legitimate star makes the other L.A. team a long shot. But the Clippers have a ton of attractive qualities that include a supportive owner willing to spend freely on talent (Steve Ballmer), a champion coach (Doc Rivers), and a sage executive (Jerry West.)
In the end, once Leonard does his due diligence, I believe he'll wind up in Toronto. It simply makes the most sense for him.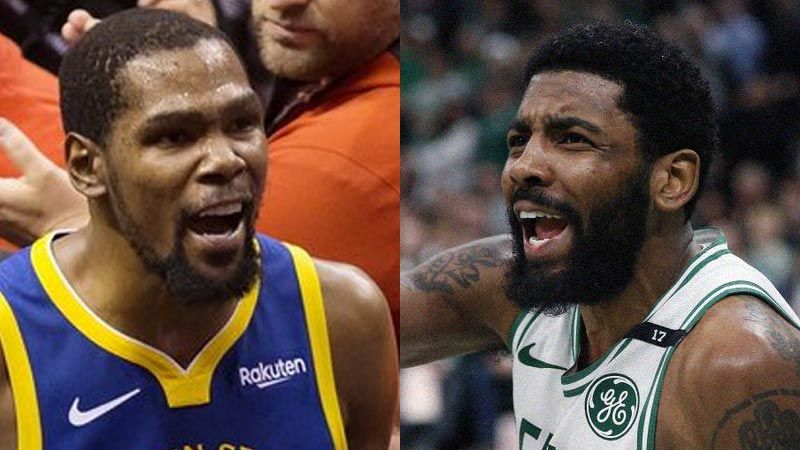 THE FLIGHT AND PLIGHT OF KEVIN DURANT. Quantifying a person's happiness is as impossible as counting the grains on a beach. But money, a huge chunk of it, almost always induces the mood meter to swing upwards.
For Kevin Durant, however, the lure of more cash wasn't enough to keep him in Golden State, shunning the Warriors' five-year $221 million max offer to join the Brooklyn Nets instead for a four-year deal worth $164 million.
Even for Durant, whom Forbes named as the 10th highest-paid athlete in the world with $65.4 million in salaries and endorsements raked in 2019, leaving $57 million on the table is no small deal.
A celebrity athlete''s life choices are not public business, but we pry and meddle and speculate anyway, sometimes irresponsibly.
Because the beast that is our curiosity is hungry. It must be fed.
Why did Durant jump off a championship wagon to hitch on a wobbling chariot of hope?
Why did he turn his back on a dynasty he helped establish, only to elope to a middling franchise that had never even reached the NBA Finals?
Why leave sunny southern California and the breezy delightful San Francisco Bay for New York, where the winters are frigid and the prying media can be mercilessly fierce?
Players devote their lifetimes chasing a ring. Durant just started his 2019 summer running away from at least another one.
Why?
Only K.D. knows, but I guess the dominoes began to unravel the moment the tile marked "happiness" fell.
After ten fruitless seasons with the Oklahoma City Thunder, the 6-foot-11 Durant, now 30 years old but still slender at 242 pounds, joined the Warriors in 2016, winning two titles alongside a pair of NBA Finals MVP awards.
However, achieving those career goals did not necessarily guarantee true happiness because in the eyes of many, he was simply sharing a dream ride while living in the crazy beautiful world of Steph Curry.
Satisfaction should not be confused with fulfillment.
Kendrick Perkins, a former Thunder teammate and close confidante to whom Durant often bares his soul to, told The Undefeated that he is happy for Durant finally having his "own team."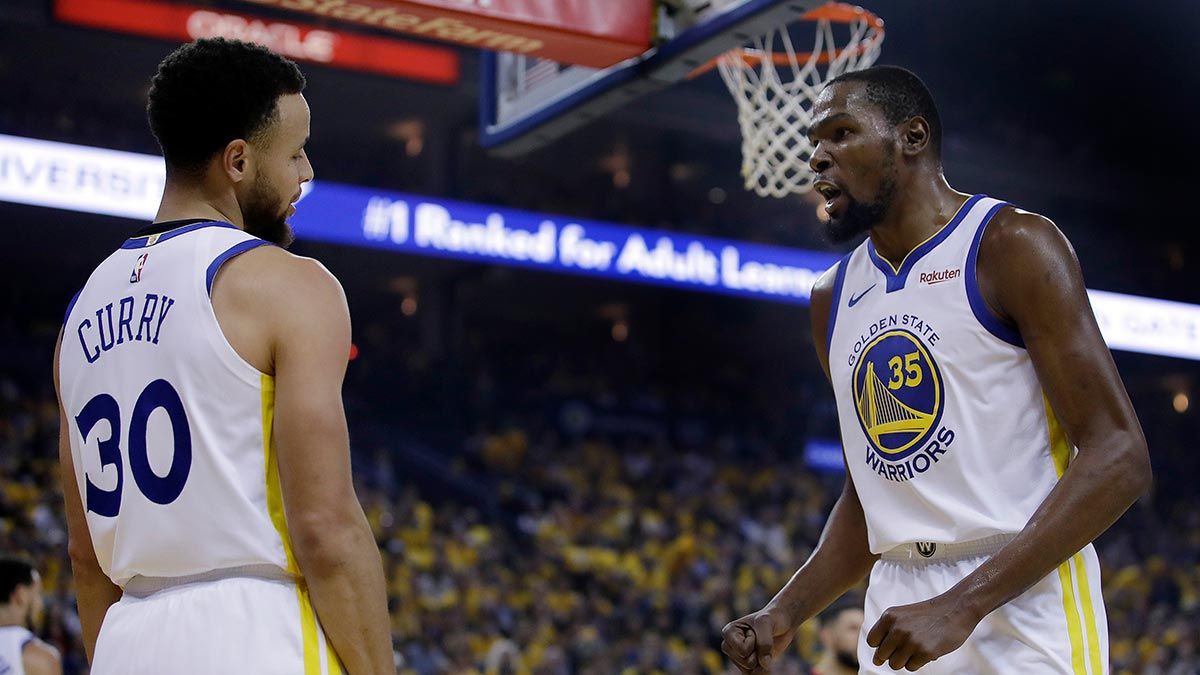 Maybe this was what Durant craved all along; the chance to create his own legacy. After fleeing from the mercurial Russell Westbrook in Oklahoma, he has now escaped from the shadows of the Splash Brothers, the heart and soul of those Warriors.
Through 13 NBA seasons, KD played with teammates and random acquaintances. In Brooklyn, he will fight for the Larry O'Brien trophy with two of his closest friends - Kyrie Irving and DeAndre Jordan. Obviously, he values this in a way money can't match.
That being said, will this Big Three conquer the Eastern Conference over the defending champion Toronto Raptors, the slightly diminished Boston Celtics, and retooled Philadelphia 76ers who added more size by signing perennial All-Star Al Horford?
We won't know until Durant returns from rehabbing his ruptured right Achilles. And while he may suit up sometime during the 2020 playoffs, only the full season schedule after that will provide a better prognosis.
To me, however, the most important key for Brooklyn is Kyrie Irving, the moody, unpredictable star who seemed to have burned every bridge he crossed. He forced himself out of Cleveland in 2017 and butted heads with coaches and teammates during his short, uneventful, and injury-marred two years in Boston.
Irving, a great talent, appears to have a fetish for mayhem. His volatile personality is a sharp contrast Durant's laid-back style.
But hey, didn't they say opposites attract?