INDIANA - As the U.S. editor of NBA.com Philippines back in 2013, I was invited to a meeting with league officials and other country editors at the opulent Hyatt hotel in downtown Houston where the All-Star weekend was staged.
There were many things in the agenda, which focused on the growth of the NBA in our region. But one factual nugget blew me away.
There are more people who watch the NBA in China than there are people in the entire United States.
Six years later, that giant media market has only grown into an even bigger behemoth.
According to The Wall Street Journal, "490 million people in China watched the NBA on Tencent's streaming platforms." That's more than the U.S. population in 2019, which was pegged at 329 million, per U.N. data.
China and the NBA has had a healthy and prosperous friendship for years. a partnership that is currently being harshly tested following a tweet by Houston Rockets GM Daryl Morey who wrote about the ongoing unrest in the Far East: "Fight for freedom. Stand with Hong Kong."
Morey has every right to exercise free speech, and while his words may be fair, China whistled it as a foul that deserves a flagrant punishment.
Continue reading below ↓
Recommended Videos
Retreating like the Germans in Russia during World War 2, Morey has deleted the tweet while Rockets owner Tillman Fertitta stressed that his team is not a "political organization." The NBA, meanwhile, is "apologetic" for the tweeting episode that has seen more regrets than a church confessional.
All of the above did not stop the bleeding.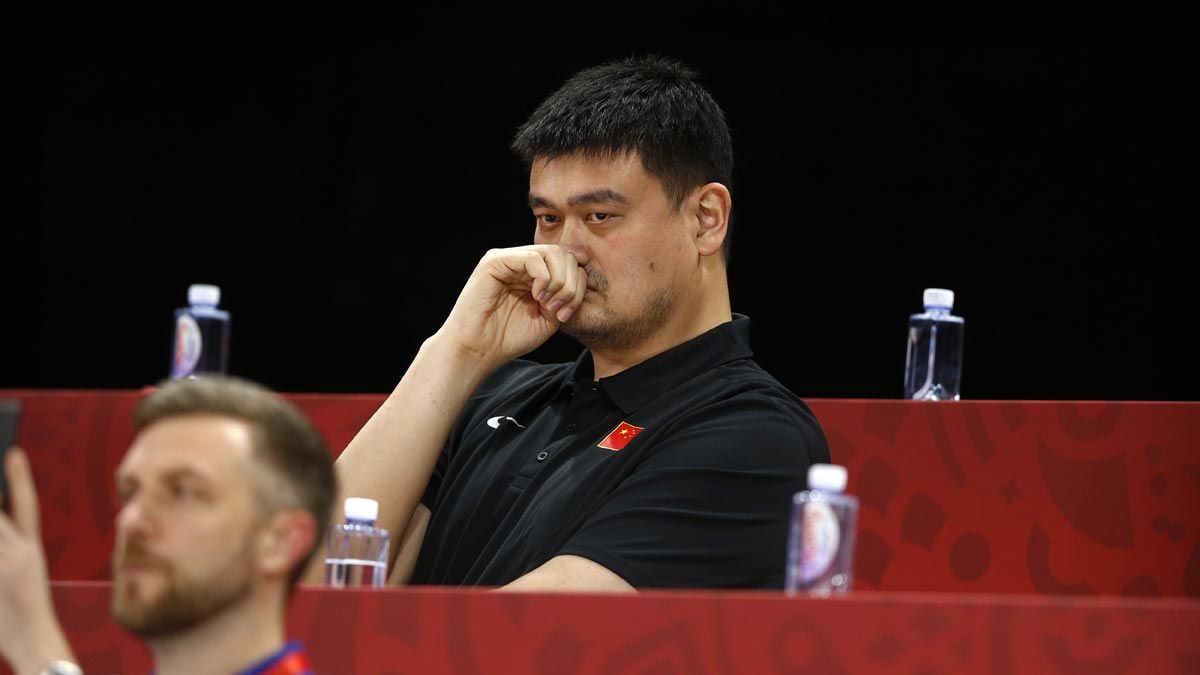 Tencent, which has a five-year $1.5 billion deal with the NBA, will temporary cease to stream Rockets games. E-commerce giant Alibaba, the Chinese version of Amazon, has pulled down the sale of Rockets merchandise. And Chinese smartphone maker Vivo rallied with other businesses to suspend their business with the NBA.
Lionized by his peers as Executive of the Year in 2018, the 47-year old Morey, a product of the prestigious MIT Sloan School of Management, is revered as an analytics guru.
But while future stats can be pre-determined by prior games, there is no metric to measure the damage that social media impulse can do.
"Sticks and stones may break my bones, but words can never harm me," so says an old adage.
Tell that to the Rockets, who stand to lose millions of dollars in revenue in China.
I couldn't believe 32 words can cost so much. I thought saying "I do" was more expensive.
The social media moral of the story here is simple: If you have something to say that may be politically insensitive or religiously volatile, maybe you ought to tweet it to yourself.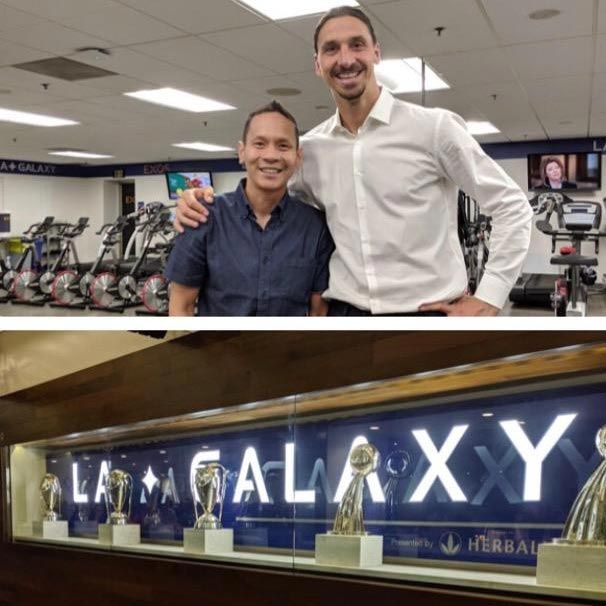 "FAN"TASTIC DREAM COME TRUE. Former NBA.com Philippines correspondent Nicholai Roska joined a worldwide contest at prizeo.com for a chance to win the honor of going to an LA Galaxy game to be followed by a private audience with one of the biggest stars in Major League Soccer (MLS).
Nick, a Los Angeles-based registered nurse and U.P. Cebu alum, knew his odds of winning were nil. Next to none. But Nick donated precious dollars anyway, secure in the knowledge that fighting ALS is a worthy cause to champion.
On September 29, lighting struck. And Nick sustained first-degree burns of euphoria.
He was the top prize winner and received two great seats at section 122 at the Dignity Health Sports Park, home of the Galaxy. Nick also had a meet and greet with the legendary Zlatan Ibrahimovic, Sweden's best export since Ikea.
The 6-foot-5 striker left quite an impression as a friendly, down-to-earth gentleman, a far cry from comedian Jimmy Kimmel's take that Zlatan could be a good villain in a James Bond movie.
Nick, who is taking flight lessons to become a commercial pilot, had never been this high. Meeting his idol took him to cloud nine.