CHICAGO - Like a lying witness, whose memory crumbles under scrutiny, the Milwaukee Bucks defense is dangerously susceptible to resistance.
Weak, unreliable.
And that's why their record is an average 2-2 instead of a mighty 4-0. They couldn't hold big leads, a disturbing trend that repeated itself today at the TD Garden in Boston where the Bucks blew a 19-point bubble and fell to the Celtics, 116-105.
Last October 26, in their home opener against the Miami Heat at the Fiserv Forum, the Bucks succumbed to a similar collapse.
After laying 70 first-half points and leading by as many as 21 in the third quarter, the Bucks surrendered 39 fourth-quarter points, which led to a 131-126 overtime loss.
"The second half is just discouraging, concerning," head coach Mike Budenholder told The Milwaukee Journal Sentinel, his voice ringing with alarm bells.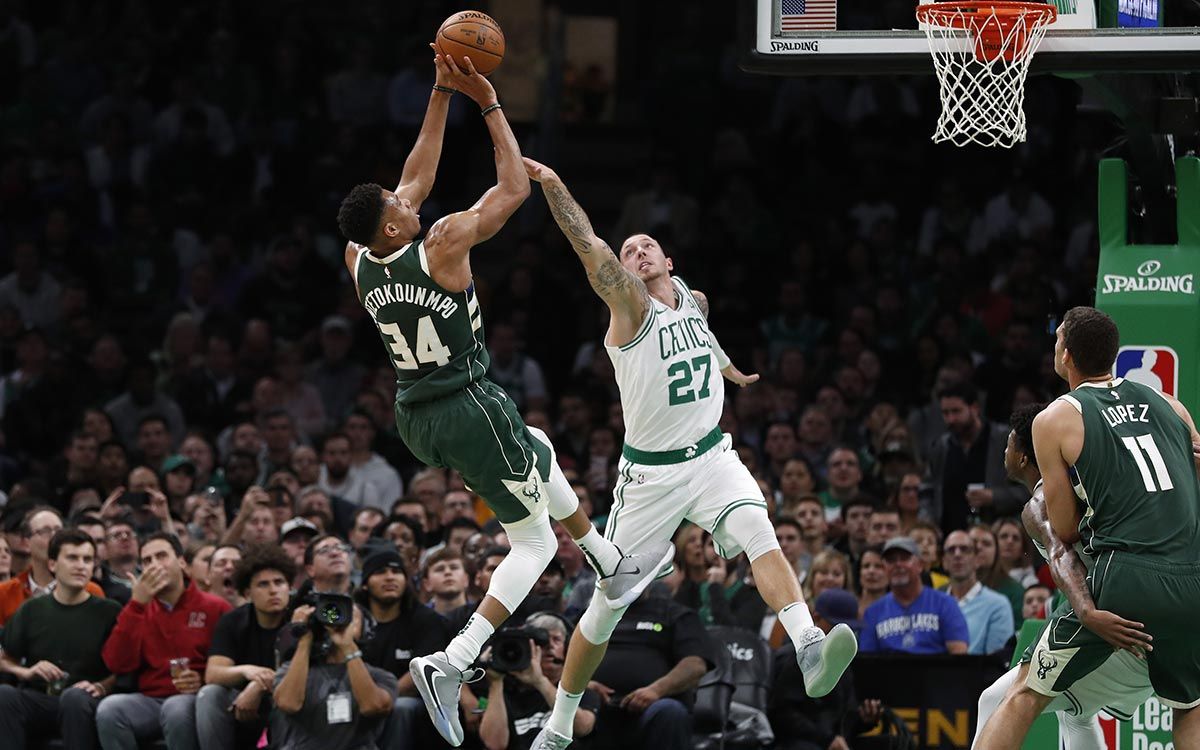 Their third- and fourth-quarter slides against the Heat and the Celtics are puzzling, too, because their victories over Houston and Cleveland were powered by strong second halves, dumping 67 points on the Rockets and 70 on the Cavaliers.
ADVERTISEMENT - CONTINUE READING BELOW ↓
"We got to be the dogs on the defensive end," Bucks guard Wesley Matthews, the namesake son of a very popular Ginebra import back in the 90s, told reporters following their recent meltdown.
The gospel according to Matthews is true. Milwaukee isn't playing the type of unyielding defense it is capable of.
Last season, the Bucks allowed only 109.3 points per game, 11th in the league, while their defensive rating of 105.2 was No. 1.
Through four games in this young season, they have given up 117.5 points per, 23rd among 30 teams. And their defensive rating of 106.3 has dipped to 14th overall.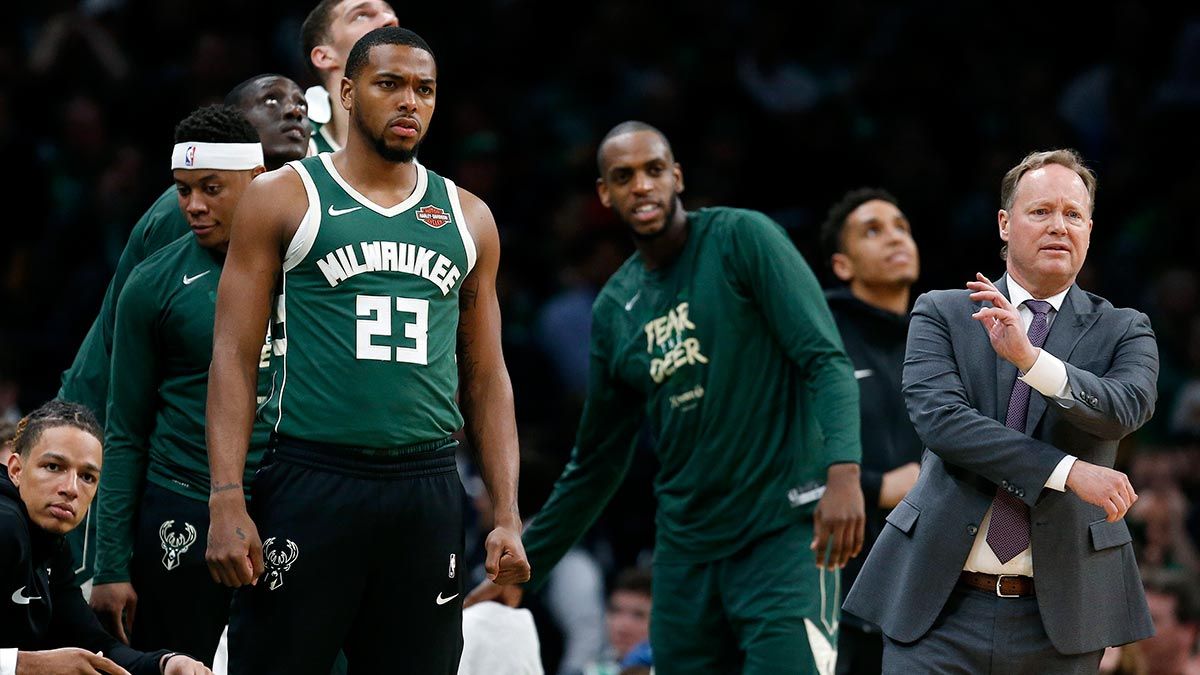 Well, it's not all gloom and doom for the Bucks,
Their offense is still healthy, nourished by Giannis Antetokounmpo's 23.8 points per plus a sizable 20.8 points from fellow All-Star Khris Middleton, who is playing inspired basketball after signing a five-year $178 million contract extension last July.
The Bucks make 47 percent of their field goals and 35 percent of their 3s. And they score 119.2 points per.
They miss some of Malcolm Brogdon's spunk and a little bit of the threes from Nikola Mirotic.
But they remain a very formidable team.
Long. Athletic. And deep on the pine.
Once they figure out their defensive woes, equaling last season's 60 wins should be as easy as a Greek Freak euro step.
NO CURRY, YOU WORRY. When a wounded, wincing Steph Curry exited today's game at the 8:31 mark of the third quarter with the Warriors down 83-54 to the visiting Suns, the sold-out crowd watched in stunned silence.
Thirty minutes later, as told by The San Francisco Chronicle, x-rays revealed that the two-time MVP and three-time NBA champ has a broken bone in his left hand.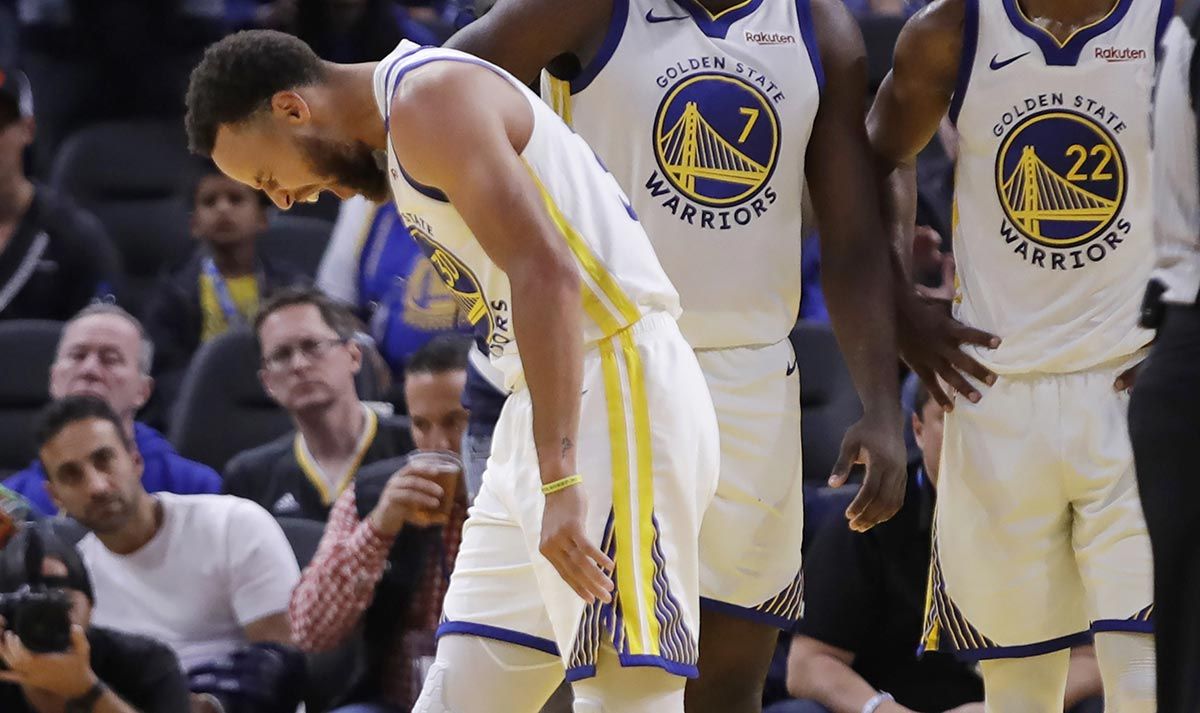 All of a sudden, the Warriors' $2 billion arena, shiny and new, is darkened with sadness. The only sound heard at Chase Center was the team's slim playoffs hopes disappearing into the cold San Francisco air.
ADVERTISEMENT - CONTINUE READING BELOW ↓
Without the hands that lay the golden threes, without Curry, the Warriors are out in a hurry.
In a matter of months, the Golden State has lost Kevin Durant (to the Nets). Klay Thompson (ACL tear) Andre Iguodala (to Memphis) and now Steph.
The Death Lineup is dead. The Hamptons Five is reduced to a lonely island of one Draymond Green.
"Nothing is forever," poet Sai Saketh Ram wrote. "And what seems to be together will fall apart one or the other. Everyone will face it, no one can run away."
After years of good fortune, bad luck has caught up with these Warriors.
It's sad.
It's life.
It's the fickle finger of fate.